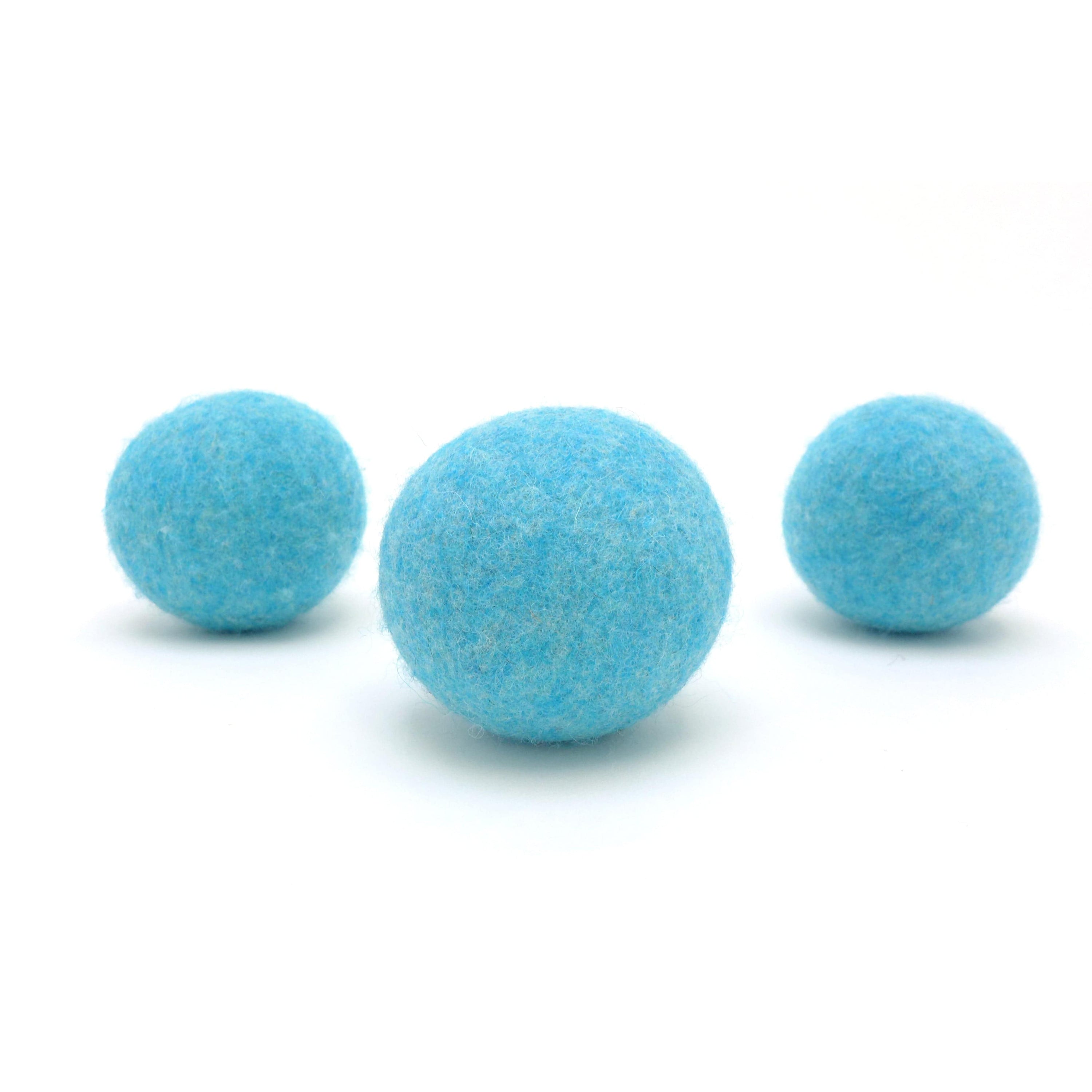 loo hoo
Aqua Single Wool Dryer Ball
Sale price
$ 9.99
Regular price
$ 9.99
Quantity: single ball without packaging
LooHoo wool dryer balls (formerly Wooly Rounds) are a playful, sustainable alternative to dryer sheets that helps protect your familys health and the environment.
Unlike many commercial dryer sheets, LooHoo wool dryer balls are all-natural and contain no harmful chemicals or toxins, making them ideal to use with all laundry including delicate garments such as baby clothes and cloth diapers. As LooHoo wool dryer balls tumble in your dryer, they naturally soften fabrics leaving your clothes smelling fresh and clean.
All LooHoo wool dryer balls are made individually by hand using 100% local, lanolin-rich wool. They are a safe, durable, high-quality wool dryer ball crafted right here in mid coast Maine. Each one is approximately the size of a tennis ball, ~9 inches in circumference and weighs ~ 2oz.
Wool is used because of its incredible properties including the ability to: 
- help reduce static wool fibers can absorb static cling 
- naturally soften clothes friction of the balls against the fabric 
- makes clothes fresher and smell cleaner since wool has the ability to absorb toxins and odors