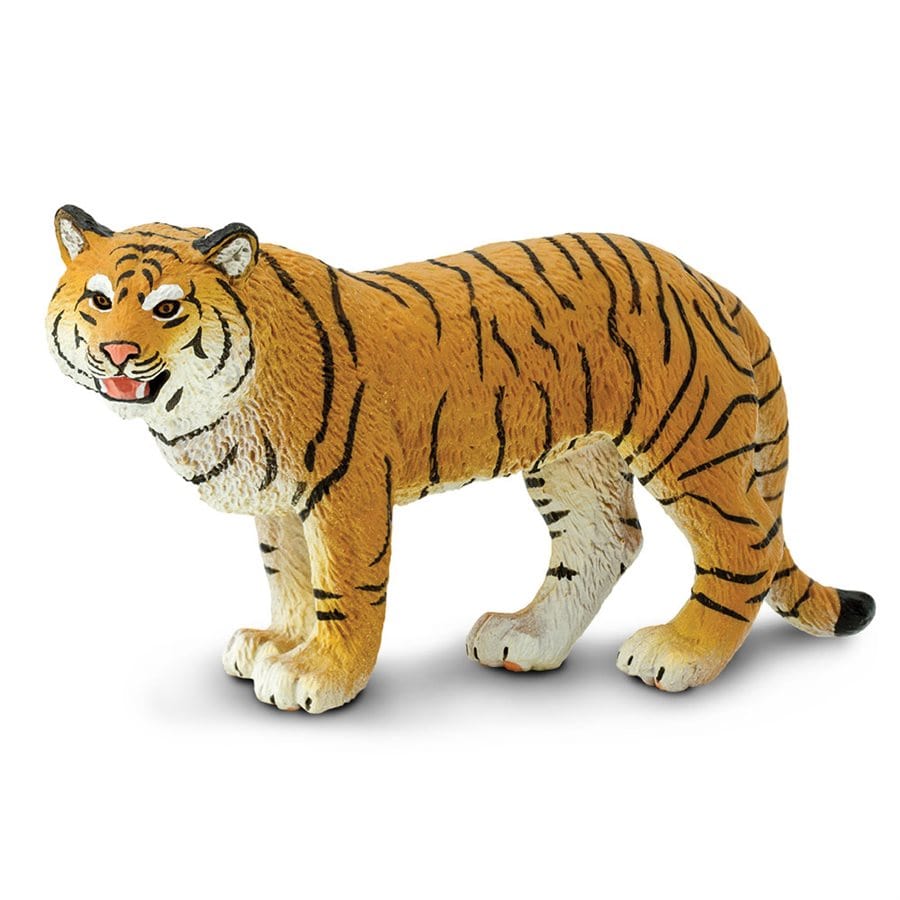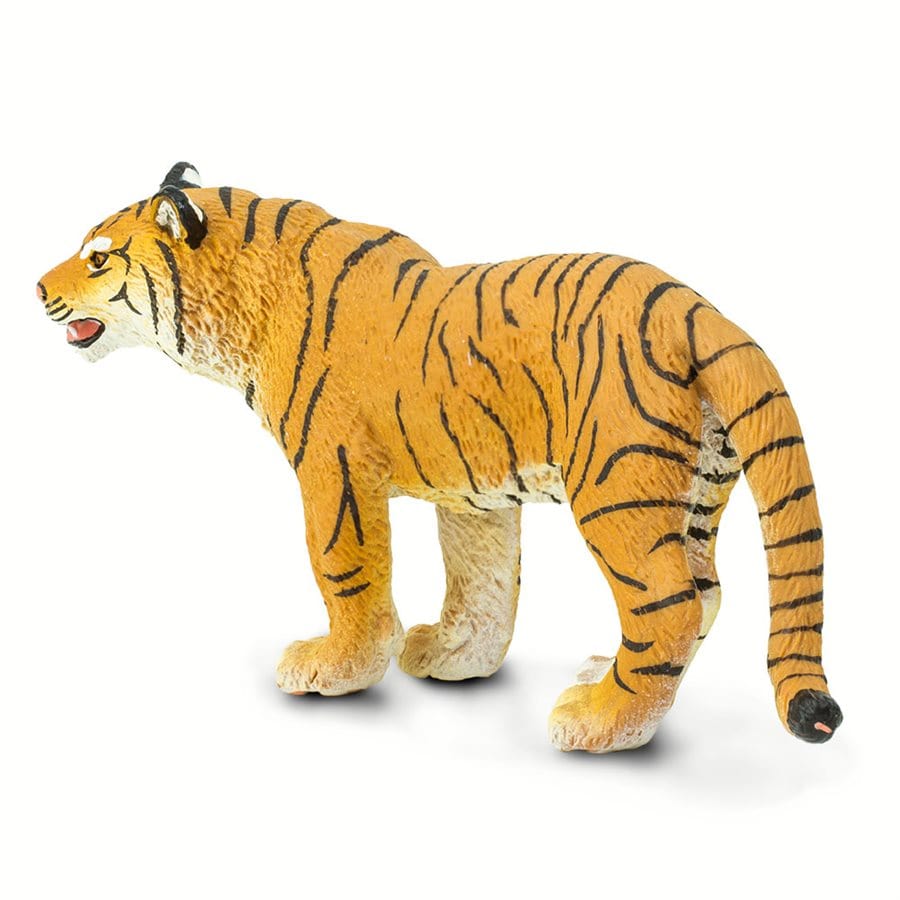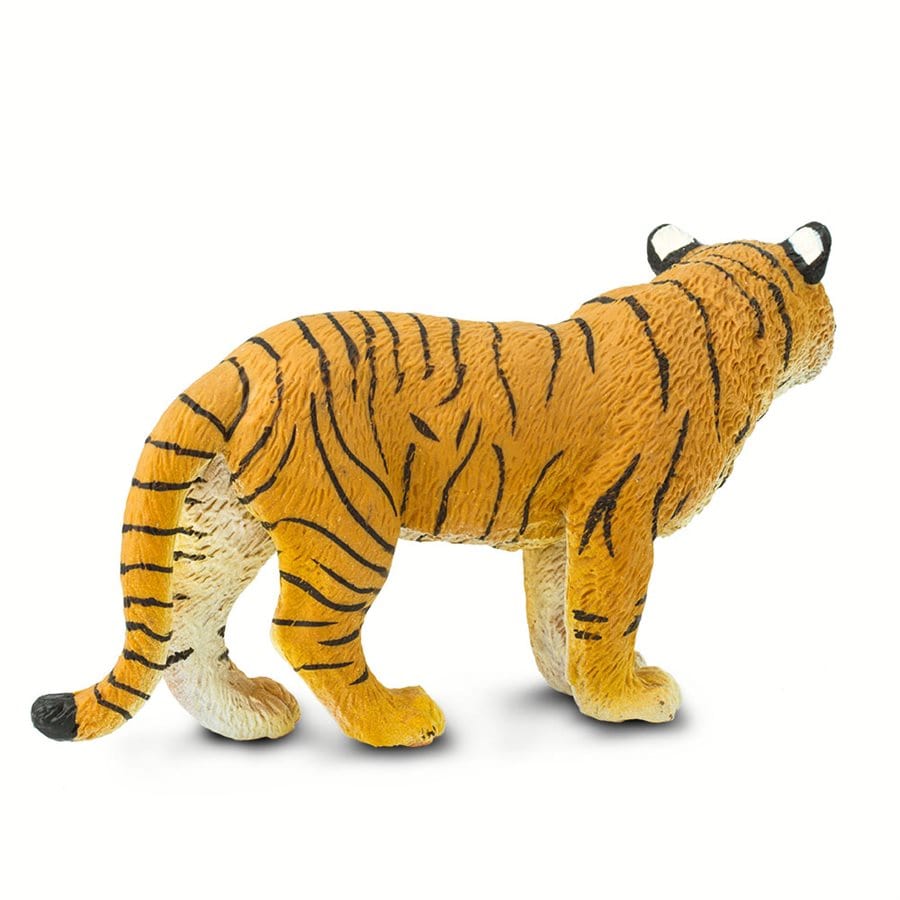 Safari Ltd
Bengal Tigress Toy
Sale price
$ 8.50
Regular price
$ 8.50
One of the largest members of the big cat classification, the Bengal tiger is also the most populated of the tiger subspecies. Although males typically grow to be larger than females, don't count this tigress out – she's one of the world's most efficient apex predators!
Scientific Name:

 

Panthera tigris tigirs
Characteristics:

 

Apprehensive and aggressive, this Bengal tigress is snarling to ward off potential threats. Individually hand painted and designed by professionals, this figurine is incredible as a gift for a nature enthusiast or cat lover, as an educational resource in or outside of a classroom, or just as a toy for creative and beneficial play.
Size and Color:

 

Sporting arguably the most iconic coloration of any big cat, this tigress figurine was meticulously hand crafted and researched to perfectly depict the Bengal tiger's pumpkin orange body, jet black stripes, and sleek white facial accents. Roughly 5 inches long, 1.5 inches wide and 2.75 inches this figurine is about the size of a soda can on its side.
The Bengal Tigress is part of the Wild Safari® Wildlife collection.
All of our products are Non-toxic and BPA free.
History:
Both male and female Bengal tigers lead relatively solitary lives. They hunt and live alone, and only come together for the purposes of mating. Afterwards, males return to their isolationist habits, while tigresses spend roughly 2 to 3 years raising their young until their offspring are mature enough to effectively hunt and live on their own. While this Bengal tigress is currently alone and on the prowl, you can always adopt our Bengal tiger cub to keep her company!
Recommended Age: 3
Size in cm: 12.5 L x 4 W x 7 H
Size in inches: 4.92 L x 1.57 W x 2.76 H