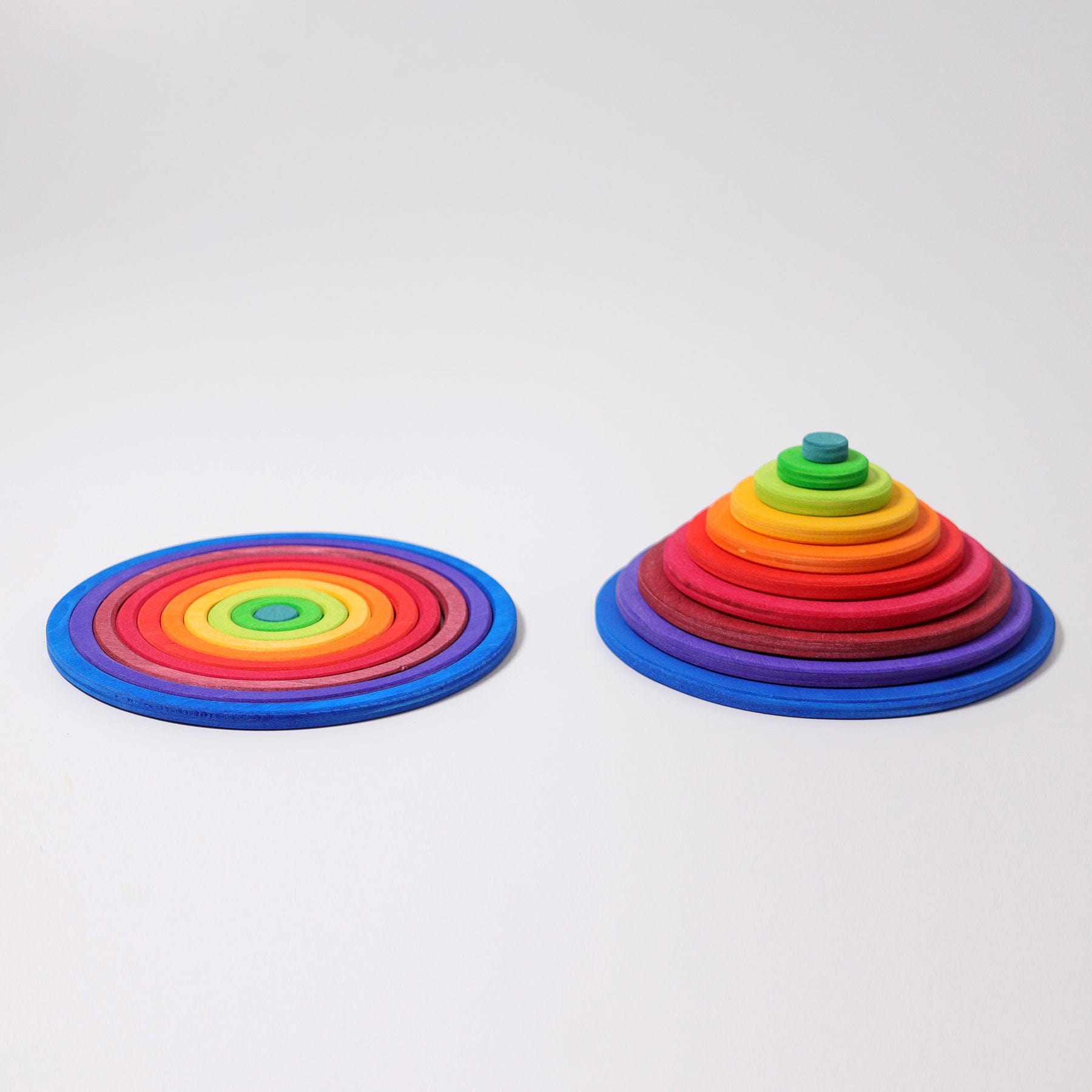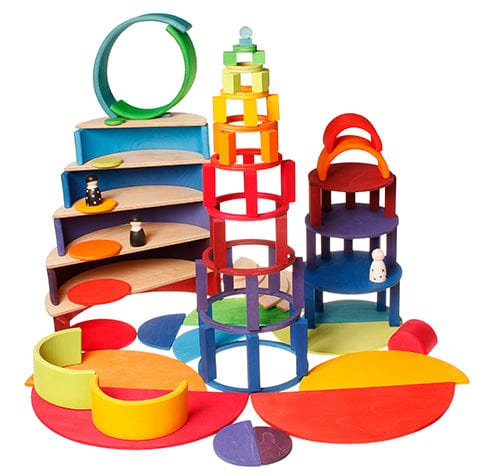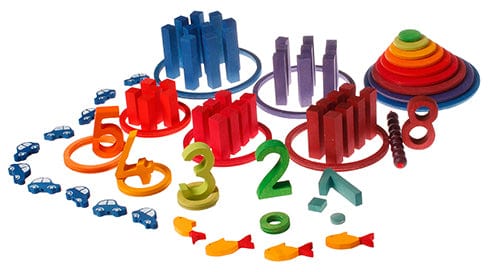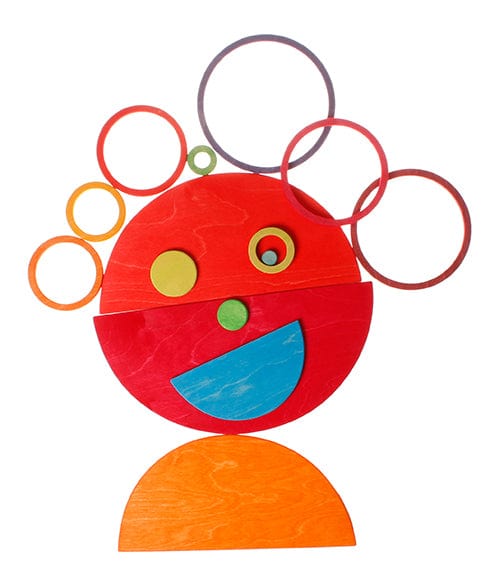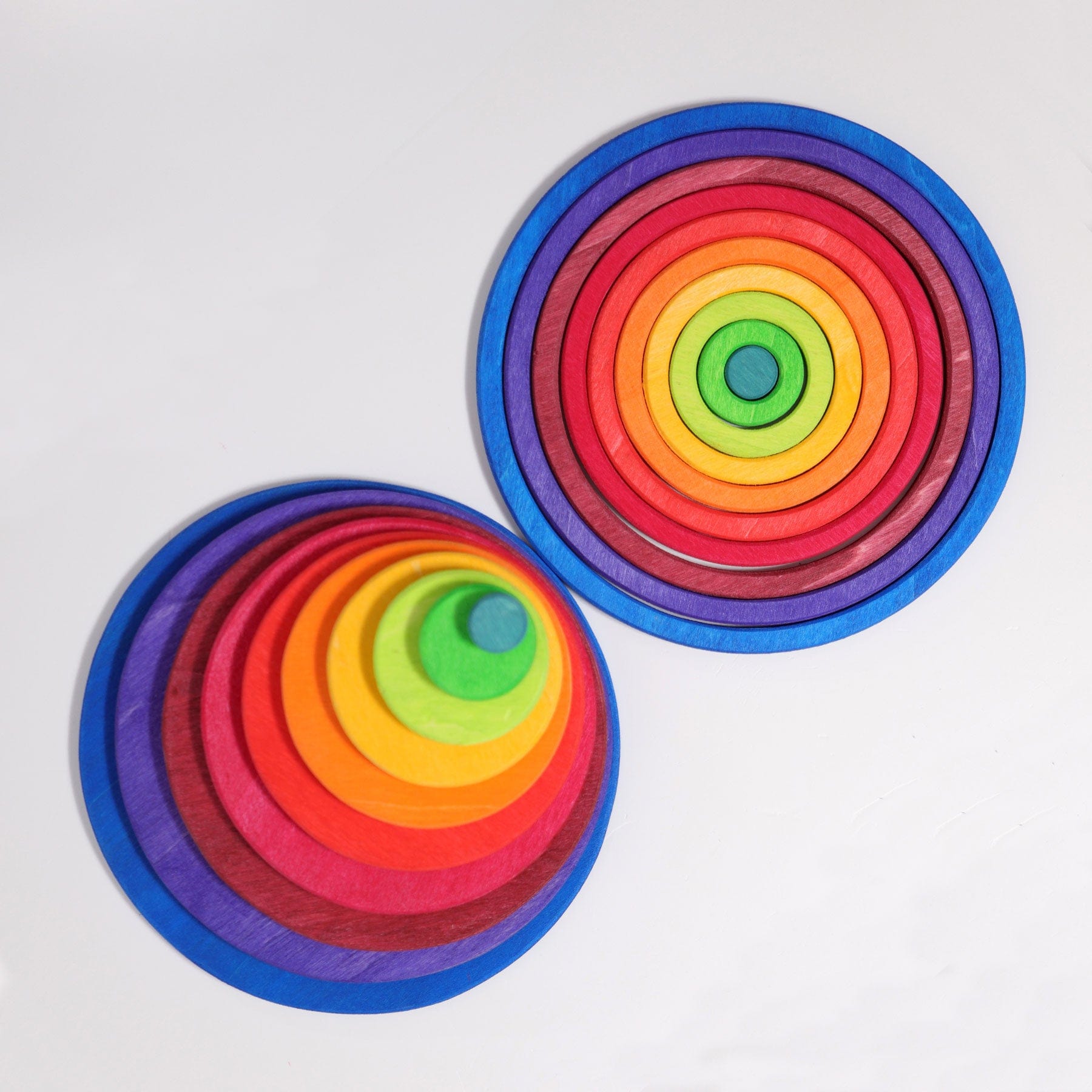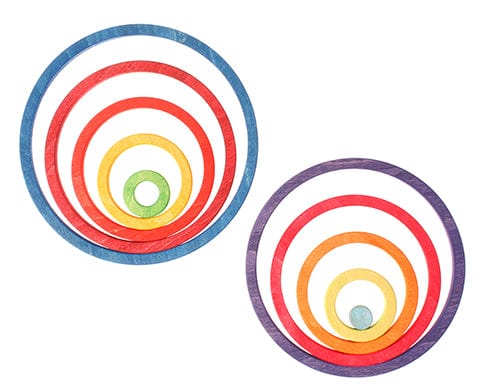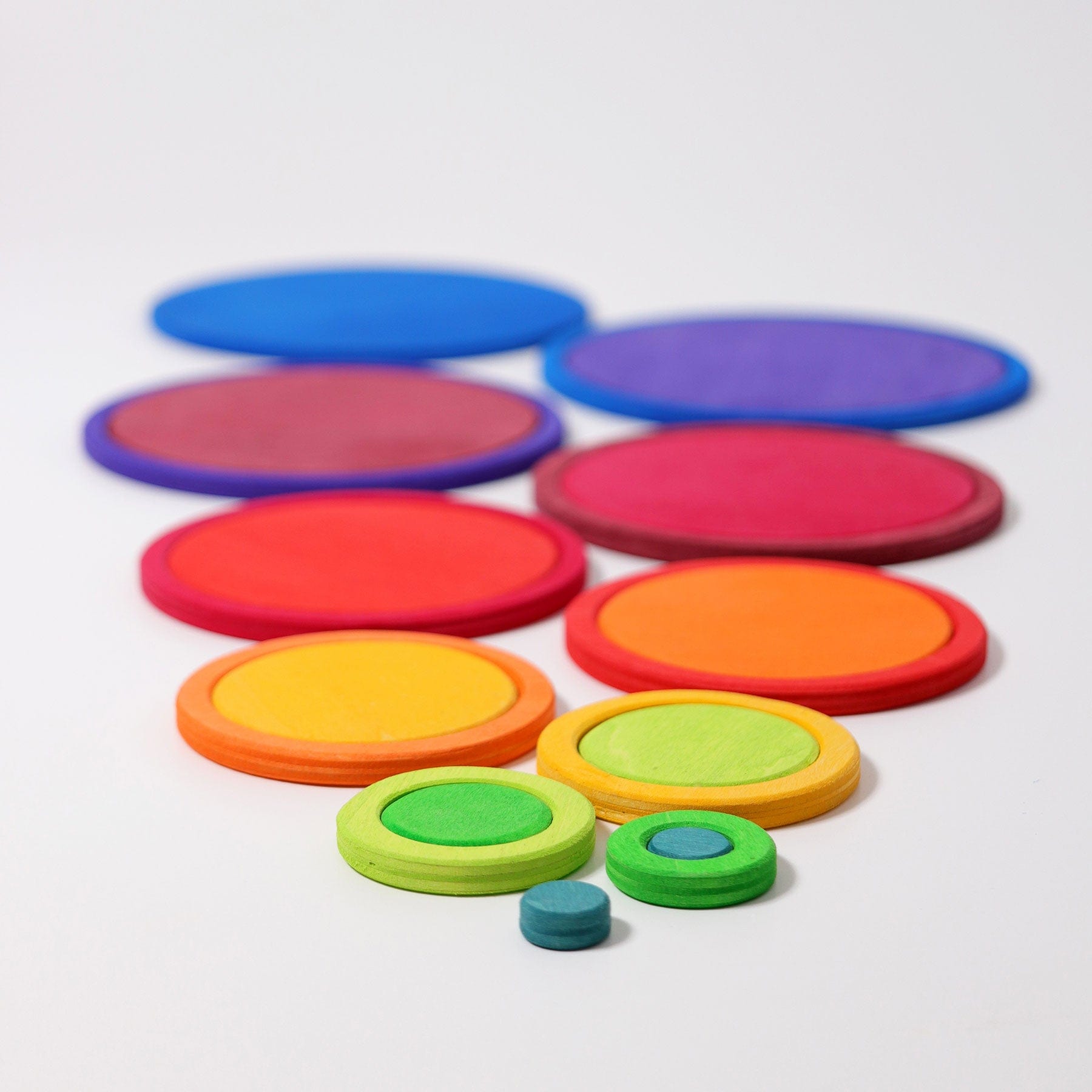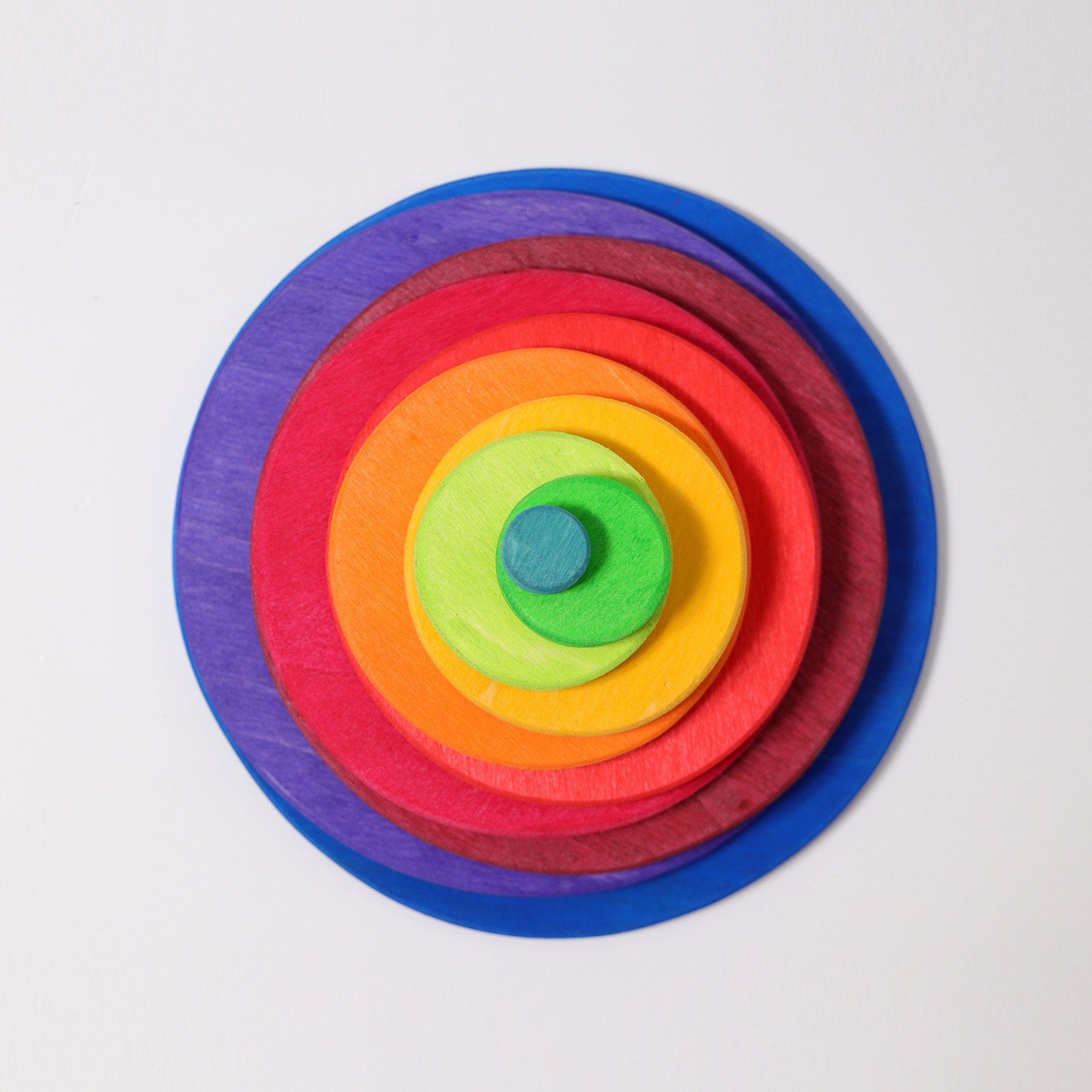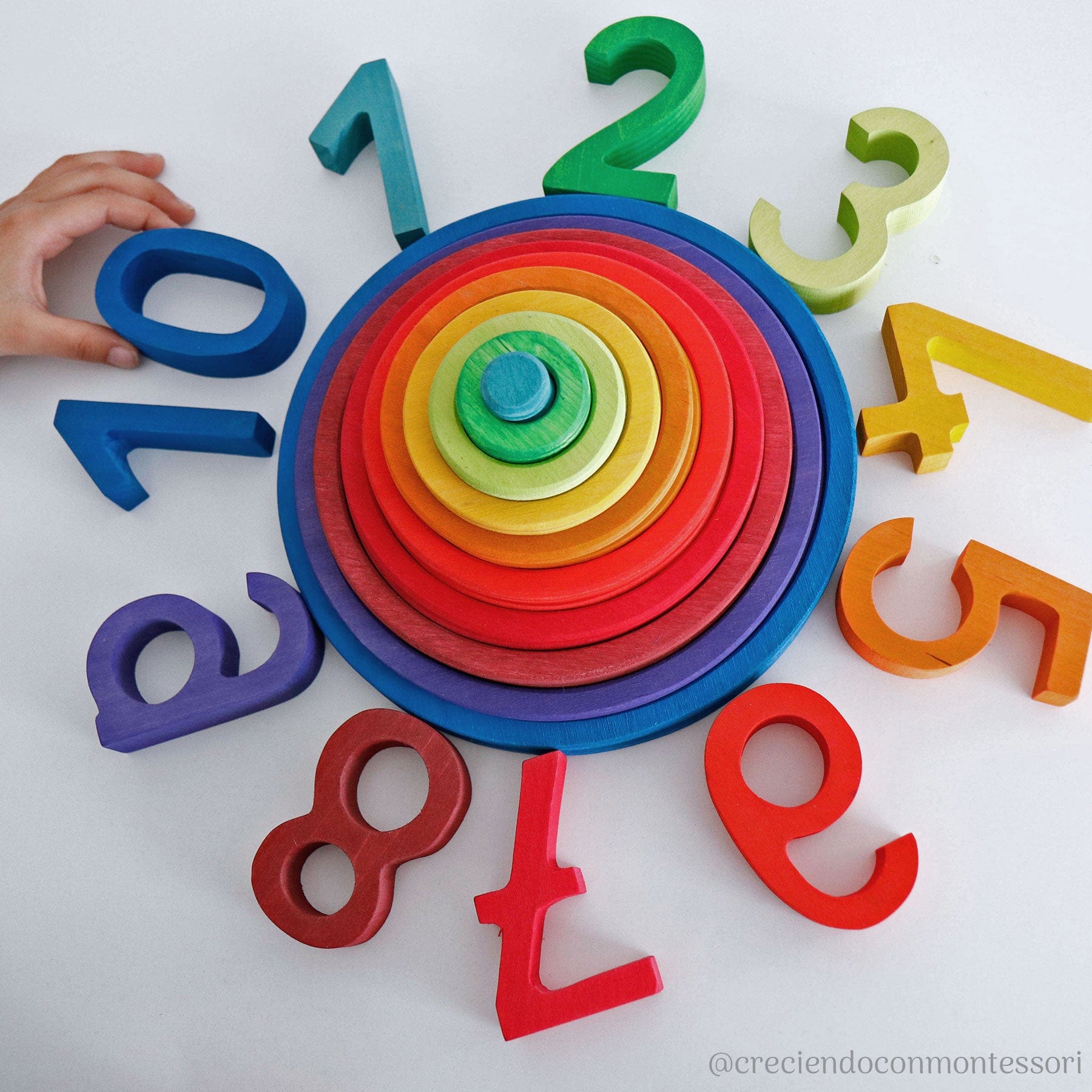 Grimm's
Concentric Circles and Rings
Sale price
$ 74.00
Regular price
$ 78.00
Large creative puzzle to be played on the floor. In combination with other building blocks one can build modern Architecture and create new fantasy worlds over and over again.
The Concentric Circles and Rings are a perfect complement to GRIMM´s World of Numbers (42100 Stepped Counting Blocks, 60310 Building Set Numbers, 10234 Colourful Bead Stairs, 03070 Figures for counting and story telling).
This product is recommended by "spiel gut" (good toy guide). 2
0 pieces.
Materials: birch ply wood, non-toxic water based color stain.
Size: diameter 2-20cm.
***Other accessories and products sold separate!
Add a unique element to your building with these
These are unique for building. But it should be noted that these are smaller and thinner than they seen online. If one takes that into consideration for older, calmer builders, then these are great. These work best with the small grimm counting blocks as the colors match and the size works best for compatibility. They add an interesting element and in all, I am glad we have them.
Amazing!
Our first Grimm's purchased included these circles and the rainbow set. Amazing! My two year old spent hours playing with the two together. My 5 year old was even creative and used the rings from the circle to build his own ring toss game! Loads of fun, and great for imaginative play.