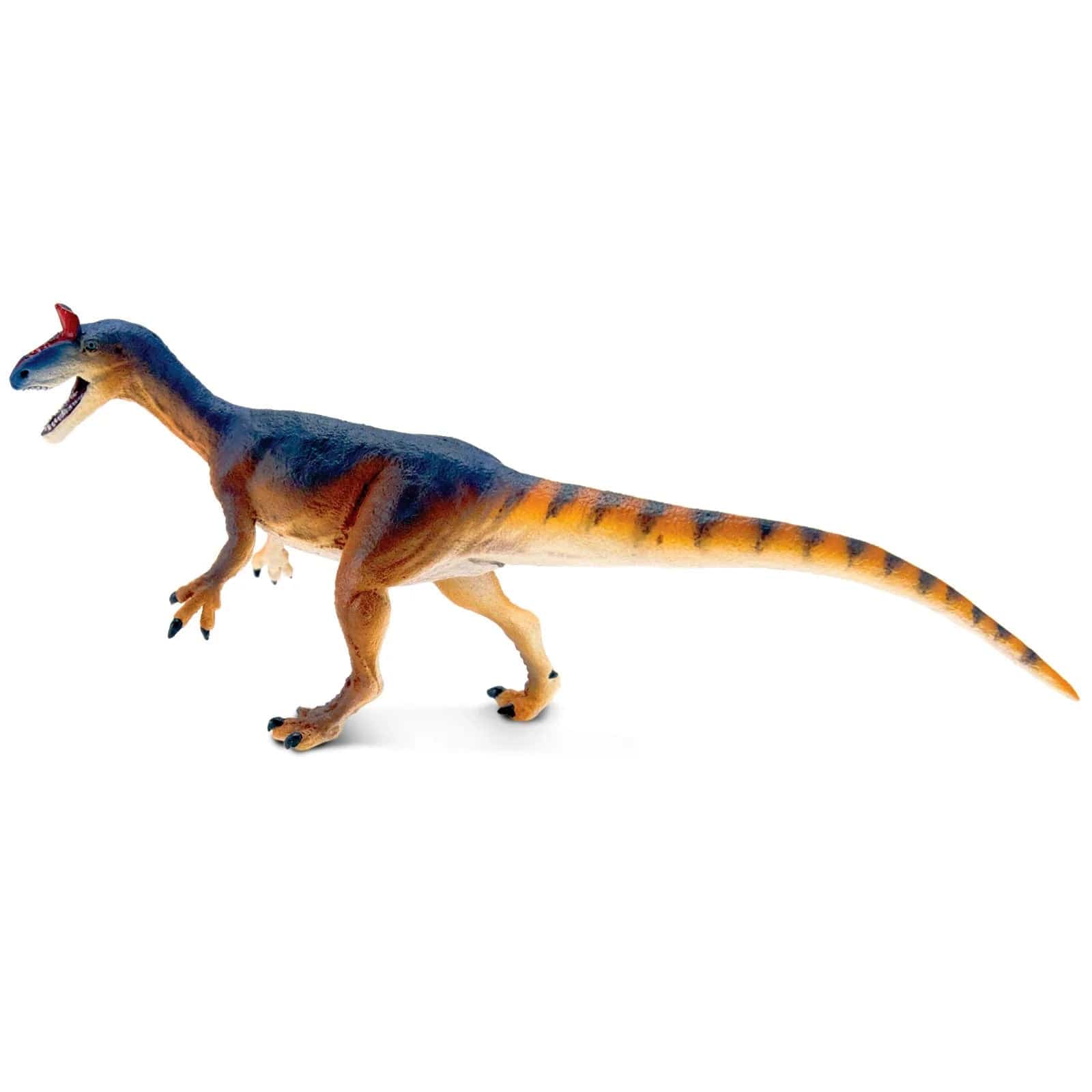 Safari Ltd
Cryolophosaurus Toy
Sale price
$ 13.99
Regular price
$ 13.99
Cryolophosaurus was a meat-eating dinosaur that was discovered in what is now Antarctica. It lived in the Jurassic Period, 190 million years ago, when Antarctica was located much closer to the Equator, and thus was much warmer than it is today. This dino sported a very distinctive crown-like crest on its head.

Scientific Name: Cryolophosaurus ("Cold Crest Lizard")
Characteristics: This dinosaur toy is a detailed, accurate depiction of this interesting dinosaur. Scientists aren't sure how to classify Cryolophosaurus, as it possesses many features found in earlier meat-eating dinosaurs, as well as later, more advanced dinosaurs. Its prominent crest may have served as a display to attract mates. This figure's crest is painted a bright red to accentuate the display aspect. The rest of the figure is blue-gray above, brown on the sides and cream-colored underneath, with a striped pattern along the tail.
Size: This dinosaur toy figure measures nearly 8 inches in length, and is just over 3 inches tall.
The Cryolophosaurus figure is part of the Wild Safari® Prehistoric World collection.
All of our products are Non-toxic and BPA free.