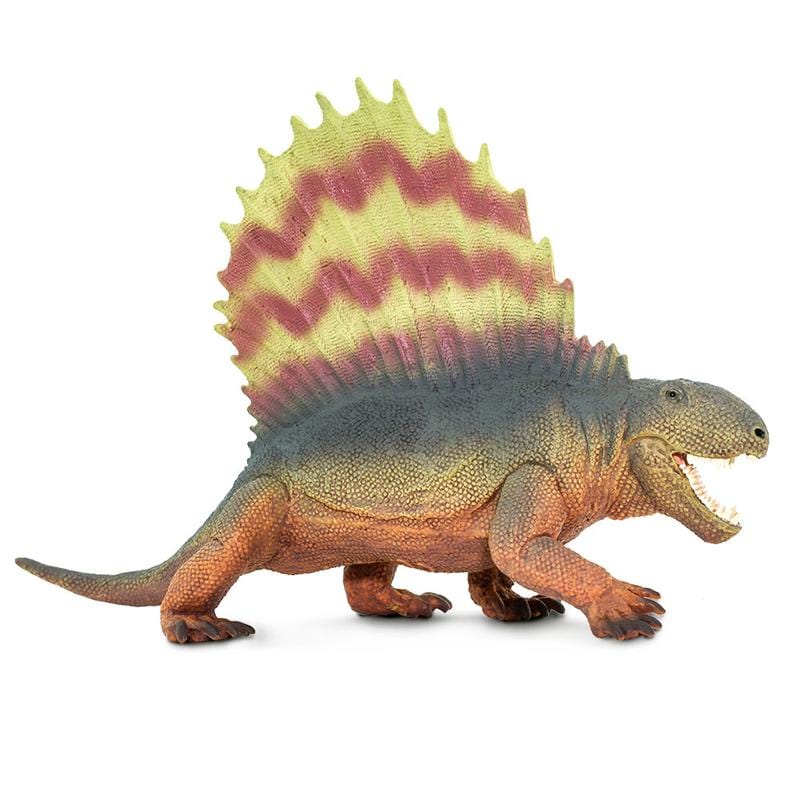 Safari Ltd
Dimetrodon Toy
Sale price
$ 9.50
Regular price
$ 9.50
Though commonly grouped with dinosaurs in children's books and other media, the Dimetrodon was actually a synapsid, not a dinosaur. Synapsids are a group of animals that includes all mammals, as well as early mammal-like reptiles such as Dimetrodon.The large spiny sail on its back is its most distinctive feature, though its exact function remains unknown.
Scientific Name:

 

Dimetrodon (meaning "Two sizes of teeth")
Characteristics:  Our hand-painted figure features the splayed stance, rounded skull, and unique teeth that Dimetrodon is known for, not to mention its most obvious identifier: the large spiny sail along its back.
Size and Color: Our Dimetrodon is 7 inches long and 4 ¼ inches high at the tip of its sail, making it just a bit shorter than a soda can, and just a bit smaller in length than a pair of scissors. Its body is a greenish brown above fading to an orange underside, with dark brown claws. Its sail is brightly colored with an alternating pattern of yellow and red, based on the idea that the sail may have been used for display purposes.
The Dimetrodon is part of the Wild Safari® Prehistoric World collection.
All of our products are Non-toxic and BPA free.