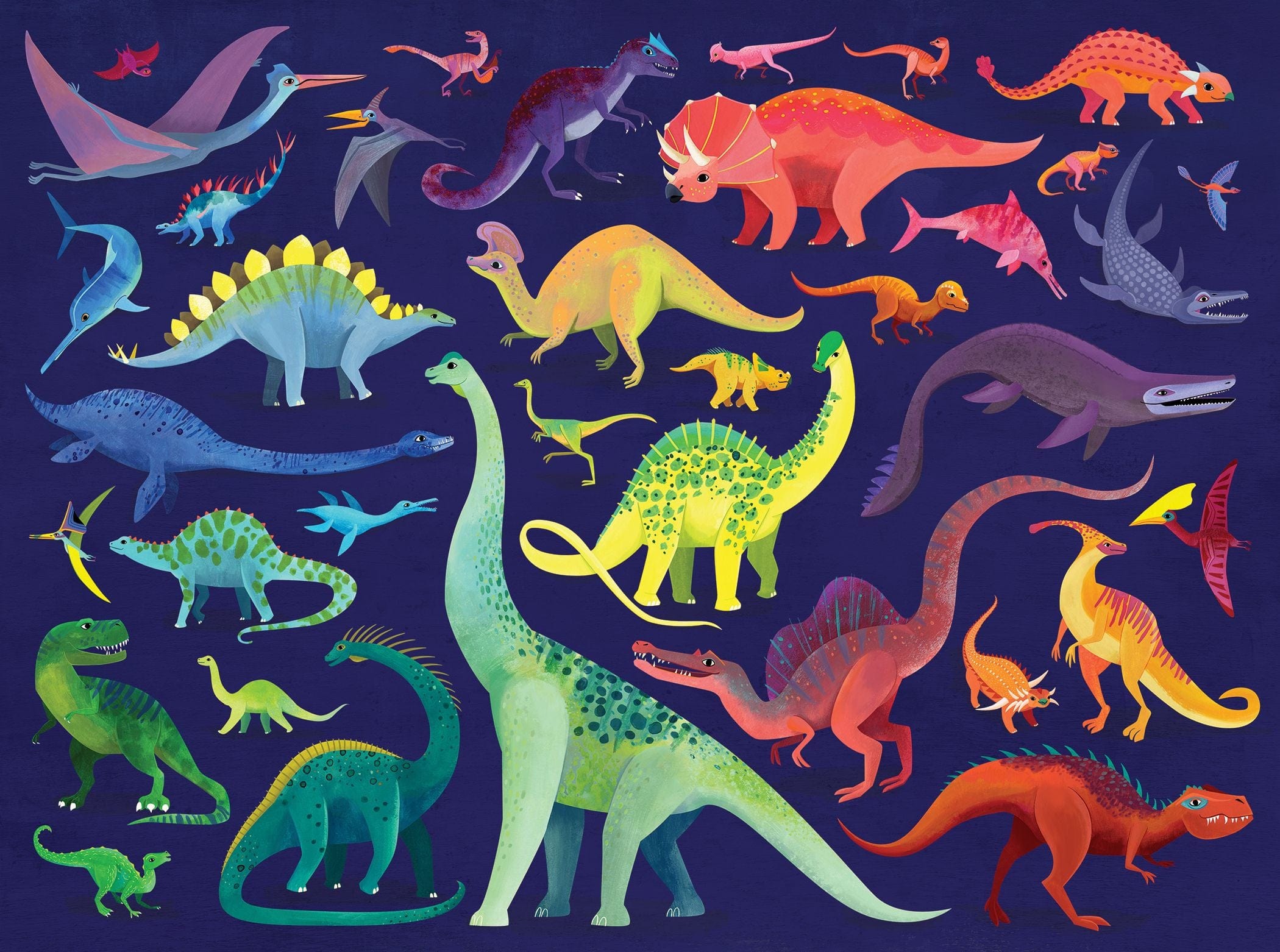 Crocodile Creek
Dino World 500 Piece Puzzle
Sale price
$ 15.00
Regular price
$ 15.00
The Dino World 500 piece jigsaw puzzle is great for family or individuals - and of course Dino Lovers! This 18" x 24" puzzle is beautifully illustrated with vibrant colors and is a stunning piece once finished with its beautiful, colorful and complex illustrations.
Puzzle pieces are made of strong, high-quality board that will not tear or break. Printed with soy-based inks.

Encourages hand-eye coordination, fine motor skills and problem solving.