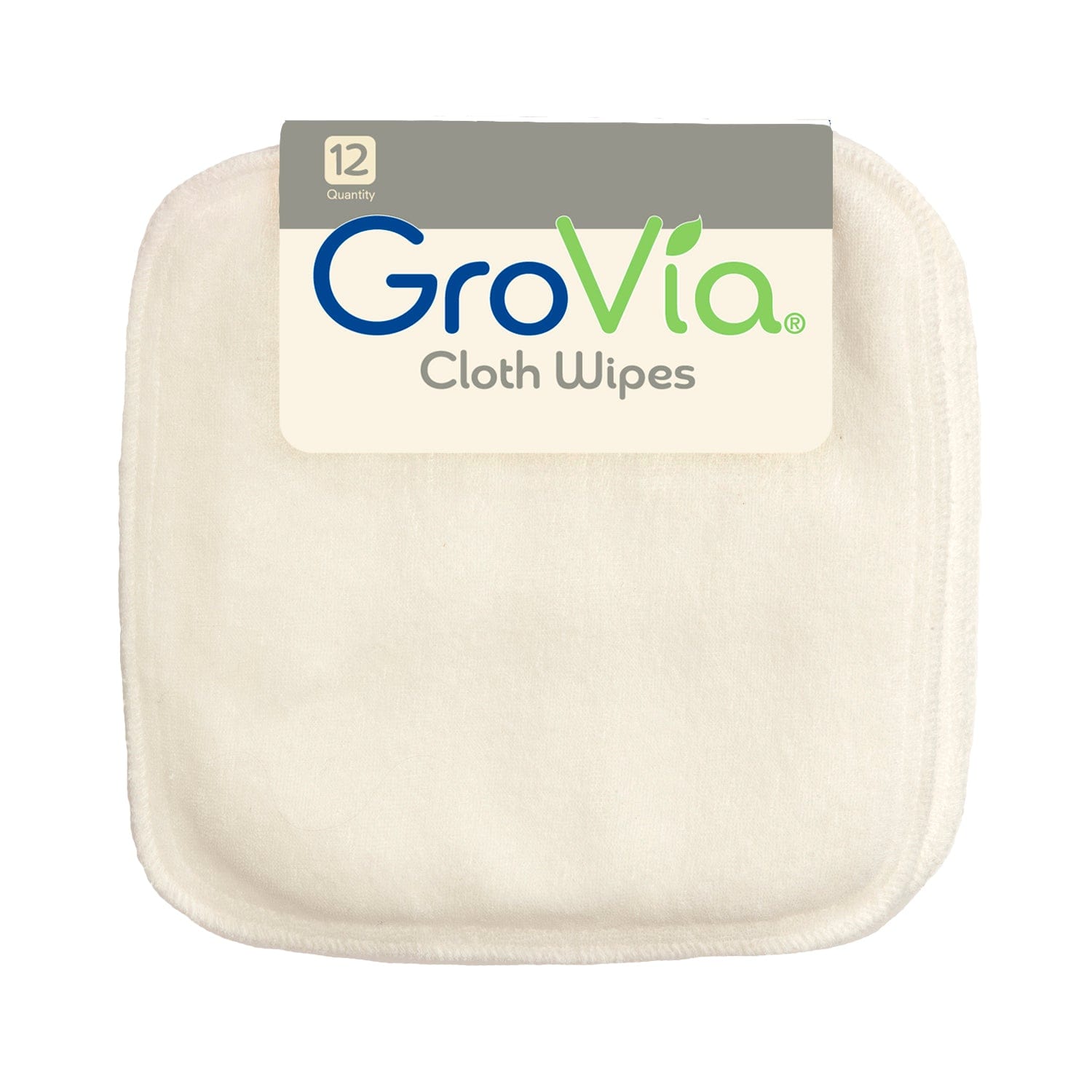 Grovia
Grovia Cloth Wipes [Pack of 12]
Sale price
$ 13.95
Regular price
$ 13.95
Why send all of those baby wipes to the landfill? Our ultra-soft terry cloth diaper wipes are soft enough for baby's face but can also perform tougher duty! Some of our customers even use our cloth diaper wipes to replace paper towels throughout the home.
The GroVia Cloth Wipes are just the right size to fit in your wipe warmer. Ultra soft baby terry.
Care: Wash once before using
Materials: 88% Polyester / 12% Cotton
Size: 8"W x 8" H
12 cloth wipes per pack
Fairly and conscientiously made in China.
Grovia wipes are the way to go!!
These cloth wipes are the BEST. So much grip to them & it's so easy to do cloth wipes along with cloth diapers. We use a wipe solution of CJ's carcass cleaner mixed with water and then add a spray or two of CJ's spritz to each wipe & its perfect! I'm always disappointed when I have to use a disposable wipe instead of my grovia cloth wipes.
Perfect Wipe!
I'll admit I haven't tried every cloth wipe out there but once I tried these Grovia wipes I didn't need to try anymore. From the size to the texture these wipes are everything a reusable wipe should be. They don't stain. They last for years. They are soft yet get the work done. I love that they come in different colors so that we know the gray ones go in the kitchen (children's cloth napkin) and the white go to the bathroom.
Great size
These are the perfect size to carry around. They have multipleniaes but we mainly use them as washcloths or we wet them and clean litttle dirty hands on the go.
Love them
Super soft and a good size.
Love my wipes and liners!
Love my wipes and liners! Thank you for the suggestion!!!