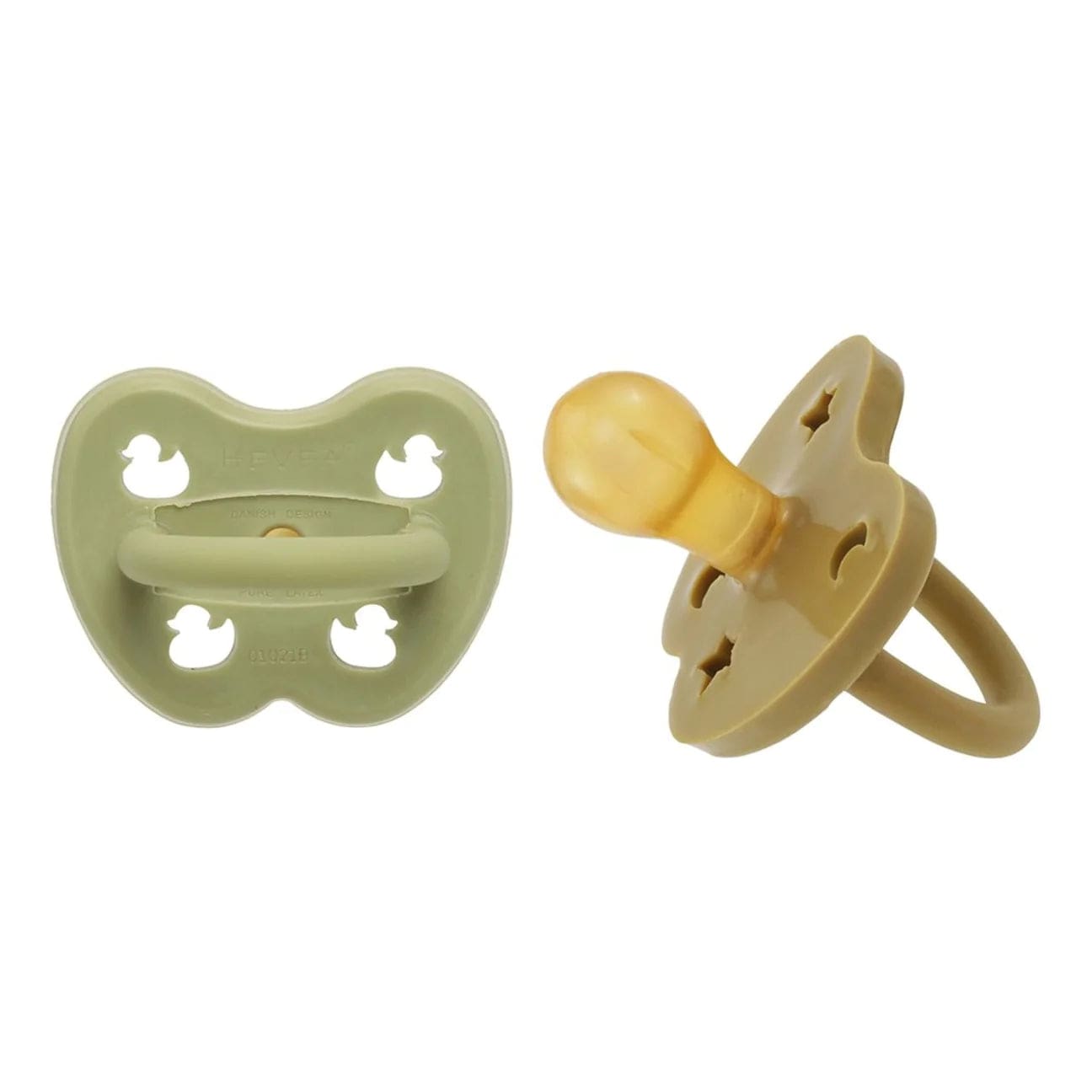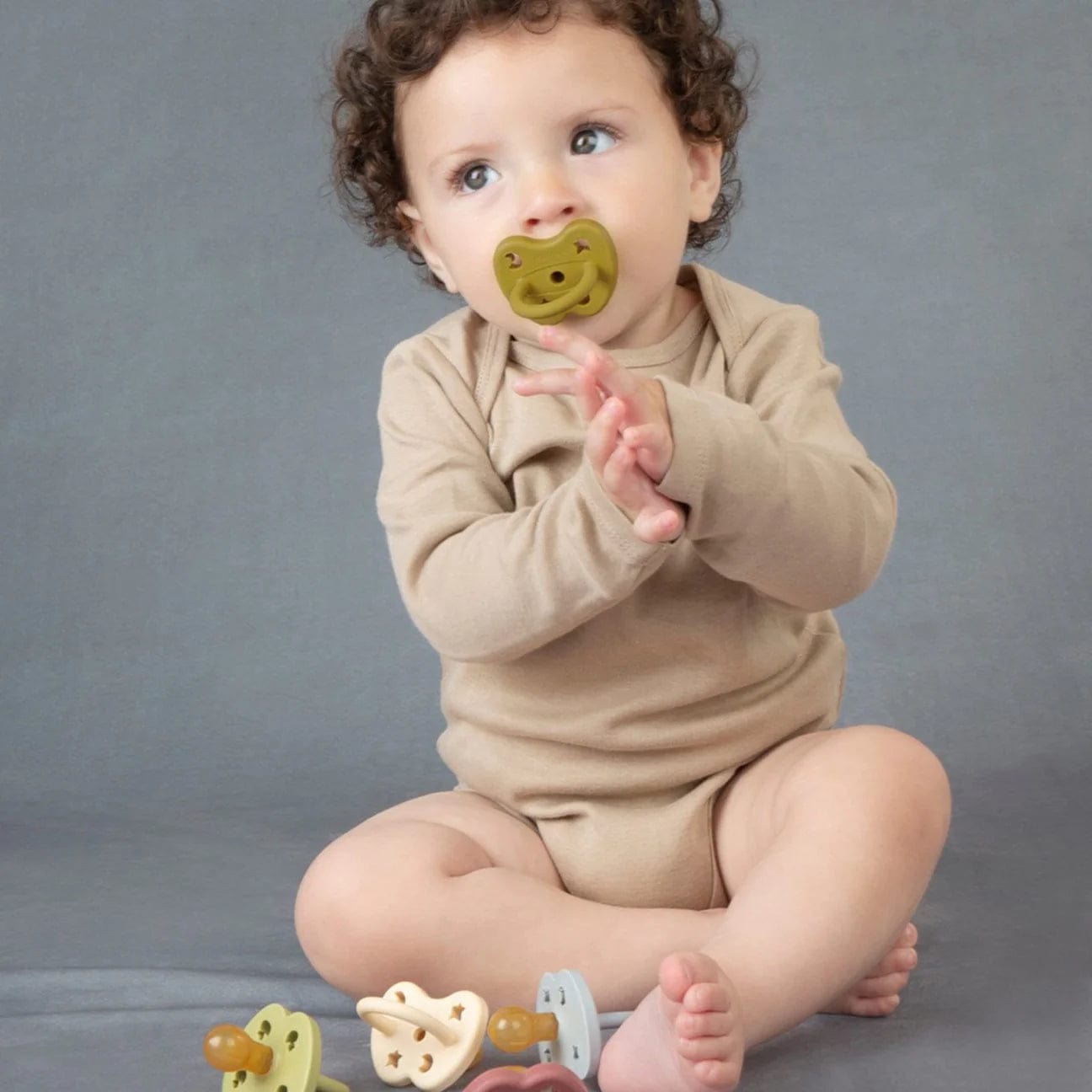 Hevea
Hunter Green & Olive Round Pacifier 2 Pack (3-36 Months)
Sale price
$ 17.95
Regular price
$ 17.95
HEVEA pacifiers are made from natural rubber and FDA approved natural color pigments.
Hunter green in a fairly soft green color with a twist of yellow and a bit of brown. It has a strong earth-feeling and the feeling of falling into one with nature. Olive is a soft natural green color combined with a twist of brown and a tiny bit of orange. It's pretty and lovely, sweet and salty at the same time. Together Hunter Green & Olive are a great combination combining wonderful natural and earthy colors with a grounded feeling.
The pacifier  has a silky smooth touch and is gentle on the baby's face and teeth, but still resistant to bites.
Easy to clean in hot water and highly hygienic due to its seamless design.
The 2-pack pacifiers come in brand new packaging which is a completely eco-friendly and 100% certified compostable pouch. It's made from sustainable kraft paper and other biodegradable materials and makes gentle green fingerprints on our planet! With the sealed closure, it can be used for storage of the pacifiers when not in use. 
2 Round Pacifiers