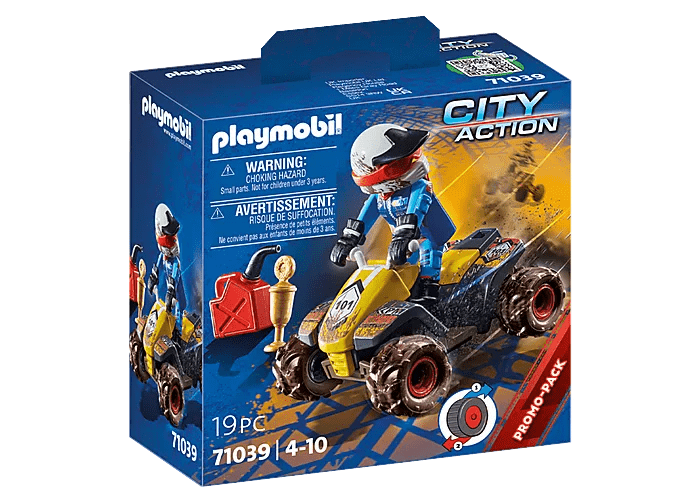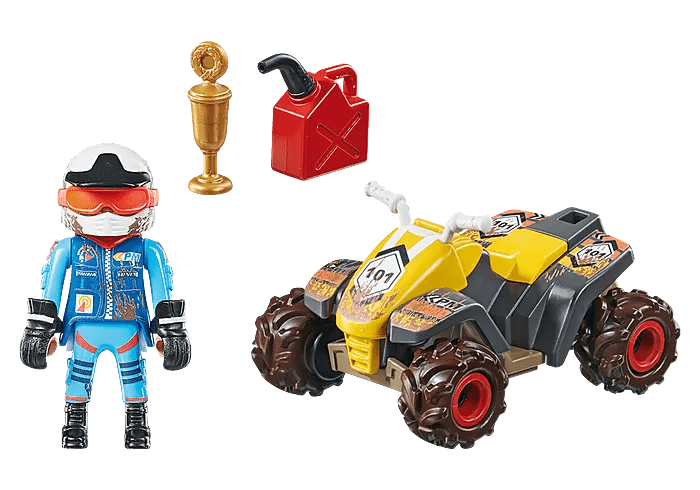 Playmobil
Racing Quad 71039
Sale price
$ 9.99
Regular price
$ 9.99
Cool Racing Quad with pull-back motor, PLAYMOBIL figure and accessories.
Get ready for exciting racing action with the PLAYMOBIL Racing Quad. With the thick, sturdy tires, the racer breaks over any course and overcomes all obstacles. She skillfully takes even the tightest curves and easily leaves all competitors behind. The winner's trophy beckons at the finish line. Thanks to the practical pull-back motor, the off-road quad provides action-packed races in the children's room.
A great gift or souvenir for active children aged 4 and up.
Specifications: The 19-piece play figure set includes a PLAYMOBIL figure, a quad with pullback motor, trophy, helmet and gas can. Glove attachments and helmet with goggles are removable. Play with this set on its own or combine it with the other playsets in the PLAYMOBIL City Action series.