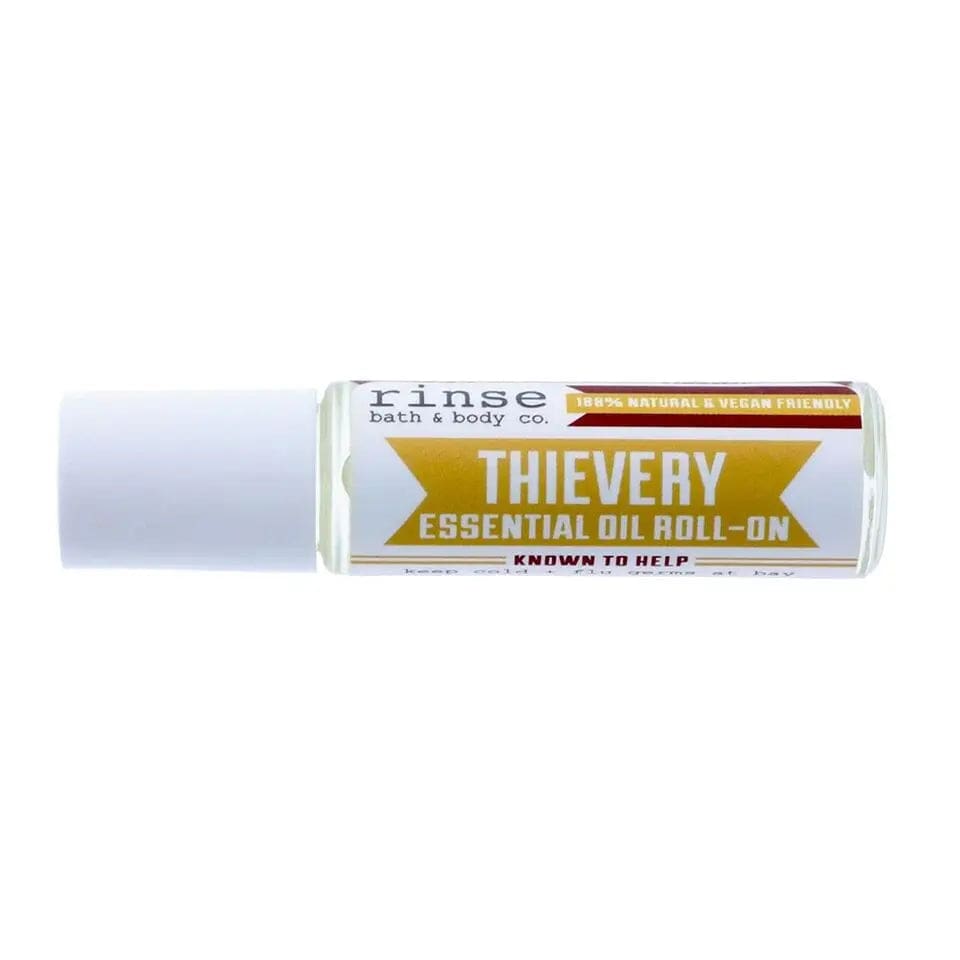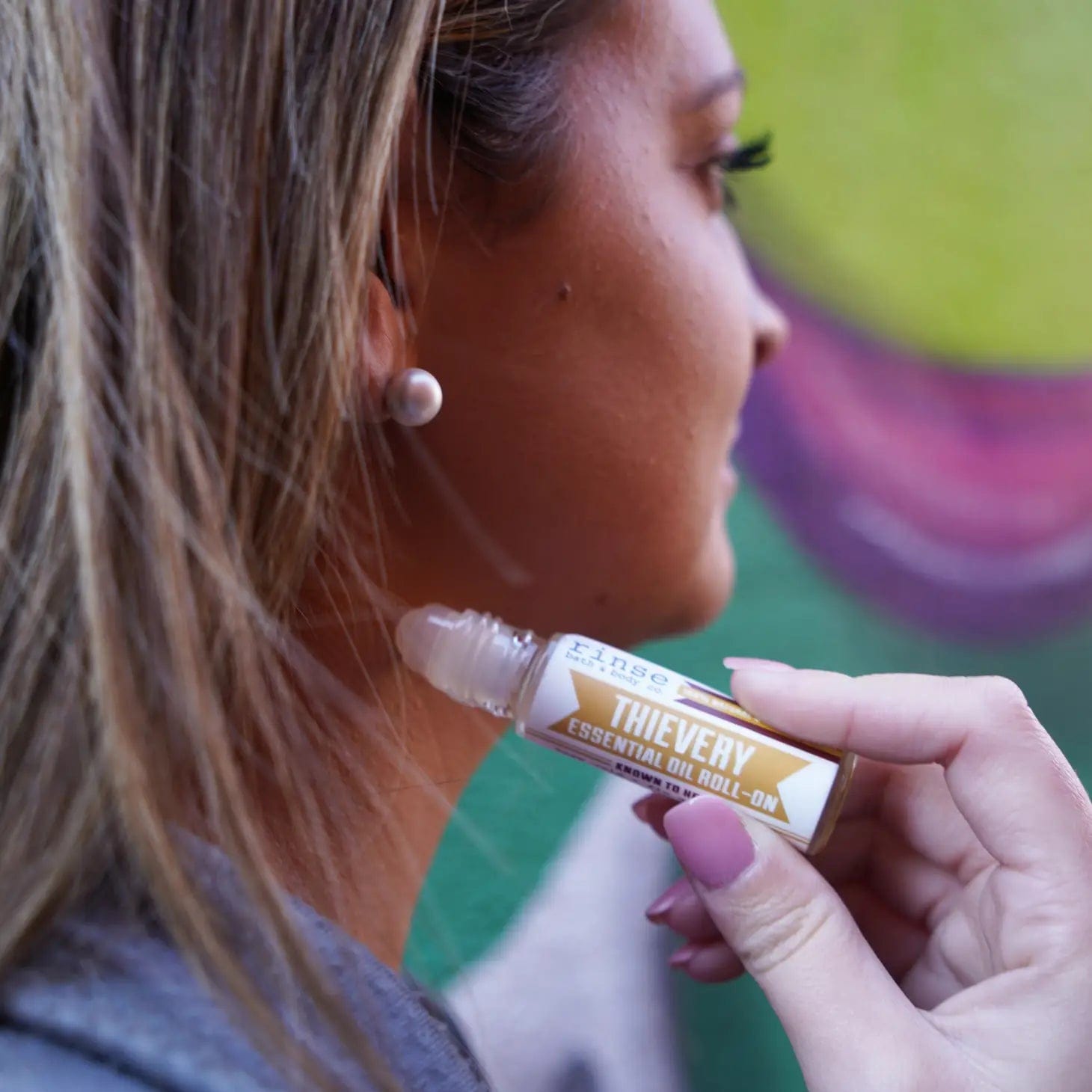 Rinse
Roll-On Thievery Essential Oil
Sale price
$ 11.00
Regular price
$ 11.00
100% Pure Essential Oils are blended with 100% Pure Squalane Oil (derived from the olive) to create an aromatherapy & therapeutic Roll-On that will help with what ails you. The roll-on is perfect to keep in a bag to have on the go or at home for when you need it most.
Essential Oils have been known to curb common issues but can be tricky when it comes to application. We've taken the trouble out for you with a perfect blend, using Squalane oil derived from the olive- the best carrier oil we could think of. Squalane oil is full of anti-aging and healing properties that quickly absorb into the skin, so we figured you'd be happy to have that in a product that is meant to go on and around your face. Because it is pure and natural, it is suitable for all ages and skin types.
Thievery: a blend of 100% Pure Essential Oils of Cinnamon, Clove, Eucalyptus, Rosemary & Lemon - known to help keep cold & flu germs at bay
Apply it to the bottoms of the feet, back of the neck, chest, neck...
As the story goes...
Back in the day (we're talking the plague day) there were thieves that robbed plague victims - but they never get the plague.  After they were finally apprehended, part of their sentencing was giving up their secrets.  Well it turned out that they were spice merchants by trade & used the oils/herbs to help protect themselves.