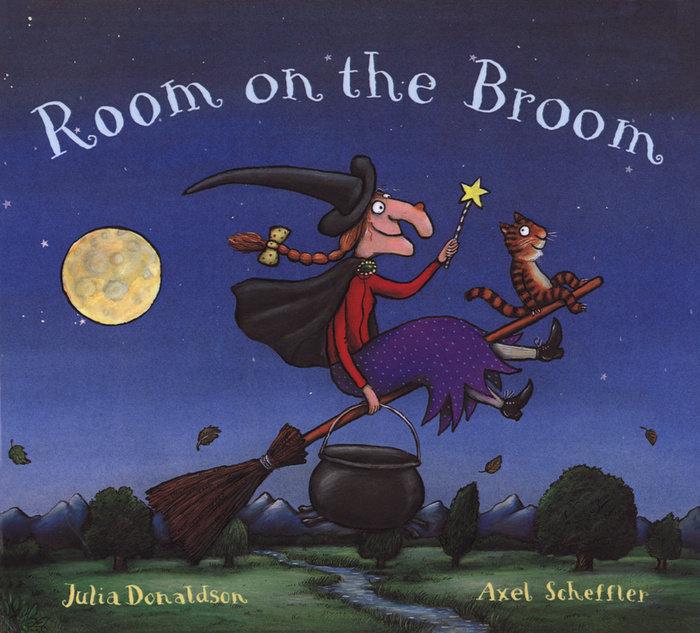 Penguin Random House
Room on the Broom Hardcover Book
Sale price
$ 11.39
Regular price
$ 18.99
ABOUT
ROOM ON THE BROOM
This fun family read-aloud is the perfect way to start Halloween celebrations with a sweet-but-slightly-spooky story that makes it an ideal gift book

The witch and her cat couldn't be happier, flying through the sky on their broomstick-until the witch drops her hat, then her bow, then her wand! Luckily, three helpful animals find the missing items and all they want in return is a ride on the broomstick. But is there room on the broom for so many new friends? And when disaster strikes, will they be able to save the witch from the clutches of a hungry dragon?

From the acclaimed creators of The Gruffalo, this enchanting story of quick wits and friendship is full of humor and adventure-and just the right amount of spookiness.
Hardcover Book