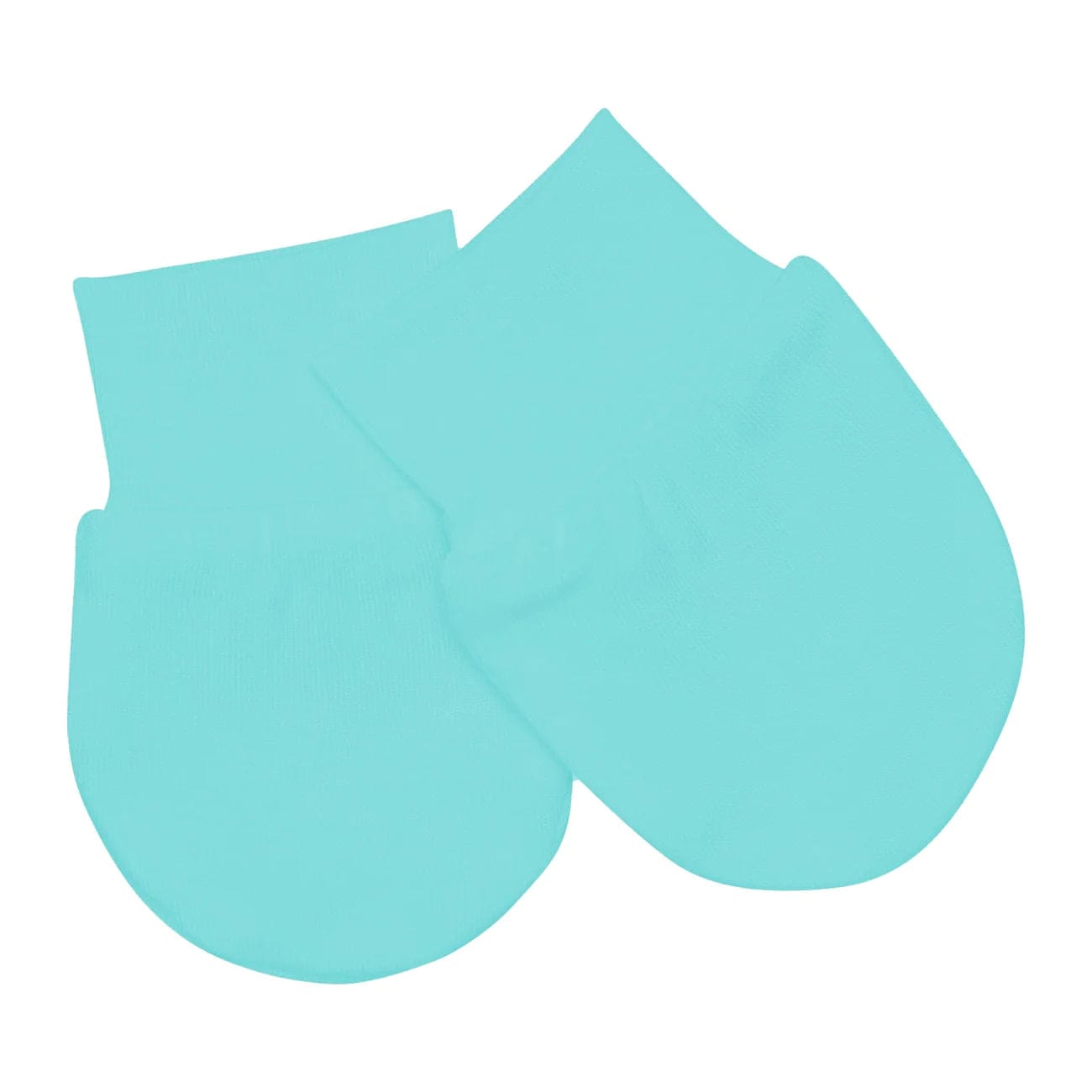 Kyte Baby
Scratch Mitten in Robin
Sale price
$ 6.99
Regular price
$ 6.99
Protect your baby's delicate skin from sharp fingernails with our bamboo scratch mittens. Cut from soft bamboo rayon, these mittens are designed for babies with sensitive skin. Stretchy material allows for a snug fit, and each pair of mittens coordinates with Kyte BABY products, so you can mix and match. 
Material: 97% Bamboo of Rayon, 3% Spandex
 To maintain the quality and feel of your bamboo clothing we recommend the following wash instructions:
Cold water
Gentle cycle
Turn off agitator if that is an option
With like fabrics (bamboo only)
Layette should be washed inside out, zipped/buttoned up to decrease pilling
Sleep bags should NOT be washed inside out, but should be zipped up completely to protect the inner quilting
Kyte BABY does not recommend using the dryer. We recommend hanging or laying flat to dry. Open your sleep bags completely and point a fan towards them to help drying time indoors.

When washing any of your baby's clothes, think less is more. We recommend avoiding care products that contain harsh chemicals, additives, optical brighteners, and bleach.