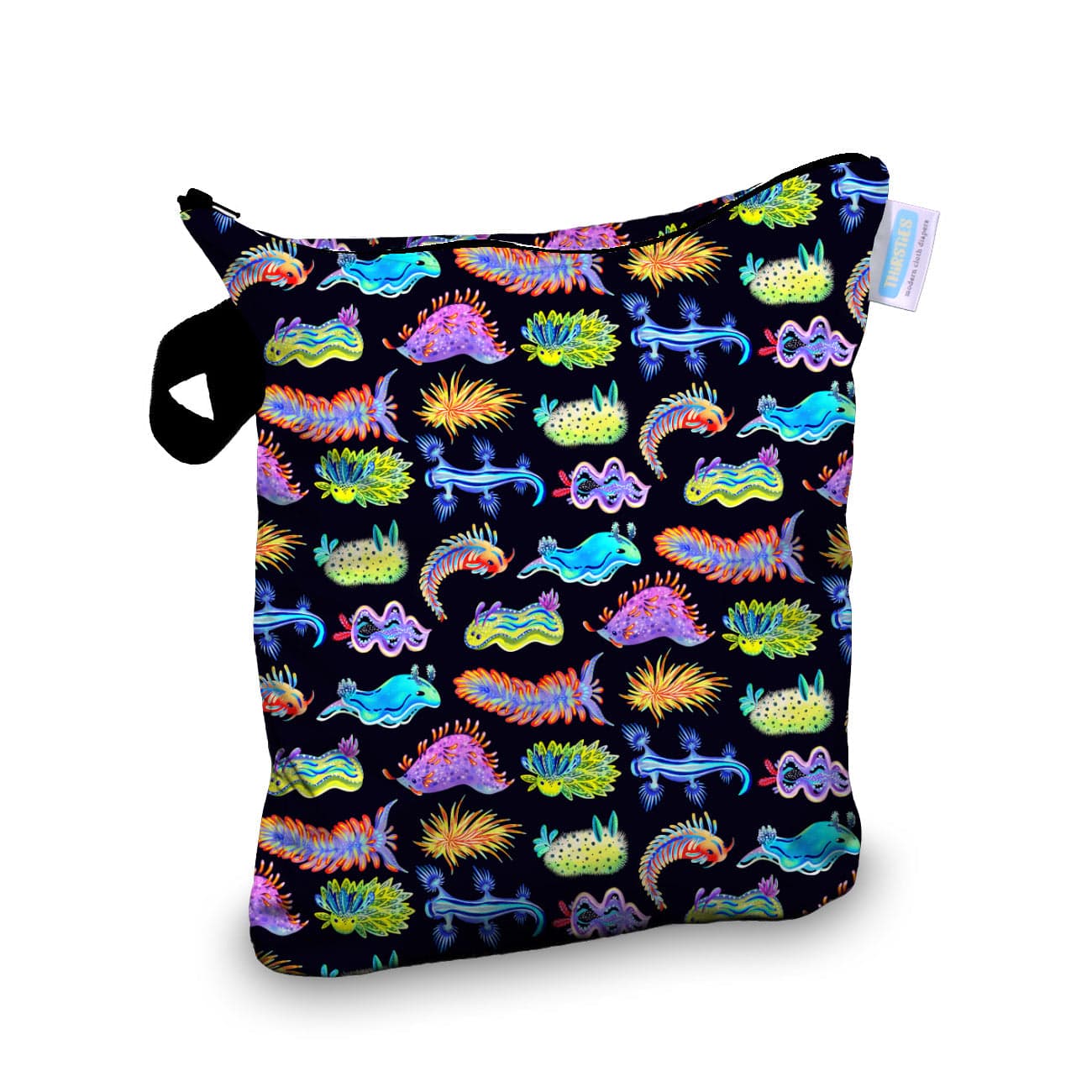 Thirsties
Sea Parade Deluxe Wet Bag
Sale price
$ 17.60
Regular price
$ 18.50
As we start to welcome the return of pool days and building sandcastles at the beach, join us in welcoming Sea Parade! Our limited edition print is sure to brighten up your day with festive sea slugs strutting their costumes across a midnight backdrop.

Now you can rack up even more savings by taking your cloth diapers on the go! We're thrilled to introduce Thirsties' new Deluxe Wet Bag, a fashionable, yet practical solution for storing your soiled diapers.  Go ahead, tuck this handy tote into your pocket or diaper bag and you'll find it's not just a perfect spot for your diapers, but also swimwear, towels, or anything that gets wet while you're on the go.
Thirsties Wet Bag is suitable storage for a full day away from home as it can hold up to eight diapers. Waterproof TPU laminate, double-lined with an extra layer, prevents leaking and wicking, keeping everything else in your bag dry. The cute, color-coordinated snap handle may be used to hang from a doorknob or to wrap the wet bag for easy storage in a diaper bag.
To clean your wet bag, simply wash with your soiled diapers. We recommend purchasing at least two bags to keep in rotation.
Proudly manufactured in the USA
Colorful, waterproof TPU laminate, double-lined with an extra layer, keeps messes and moisture sealed within
Cute, color-coordinated snap handle can be used to hang or wrap wet bag for compact storage in your diaper bag
Can easily fit up to 8 diapers and inserts
The matching zipper seals the bag and keeps odors at bay
Sizing: 16h x 14w