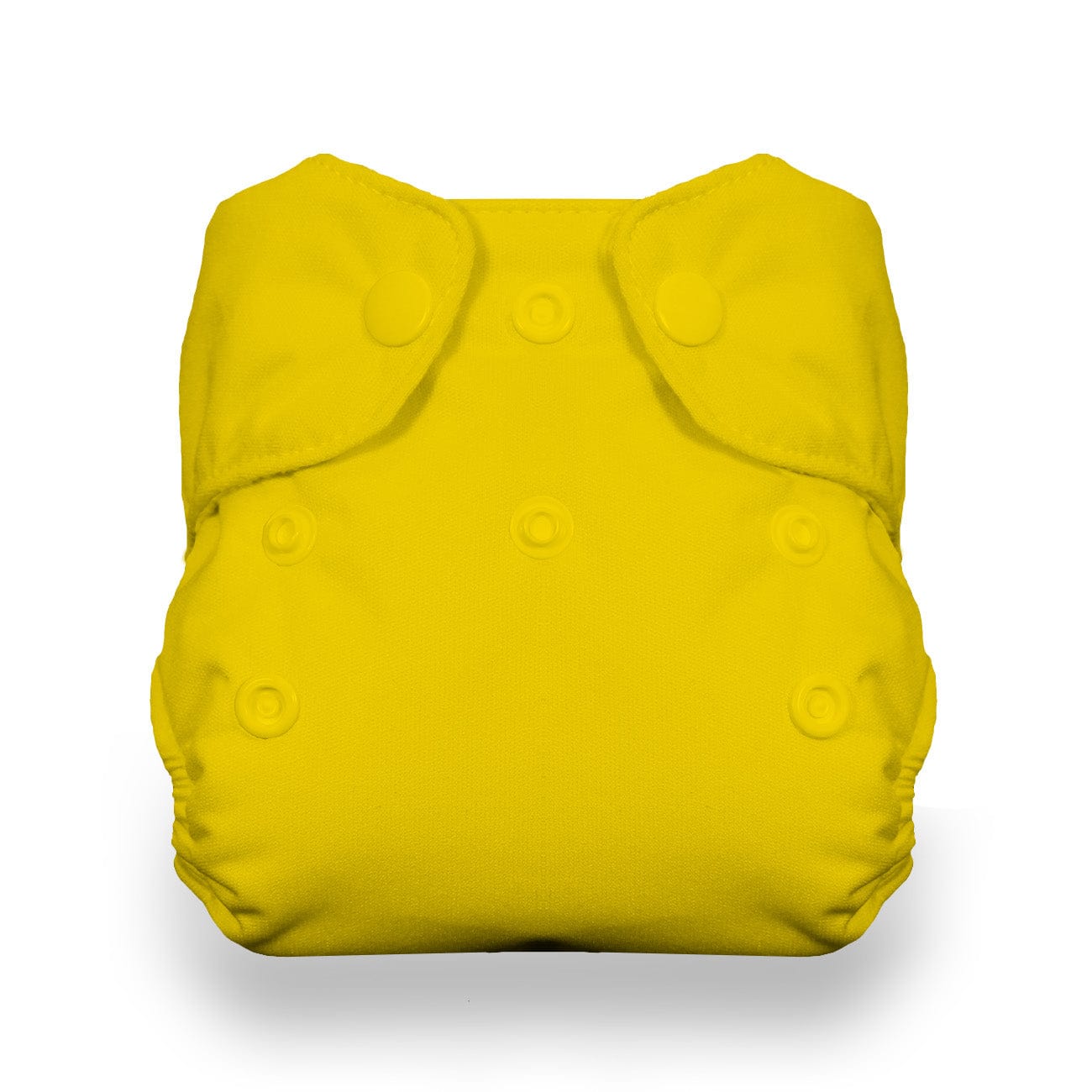 Thirsties
Sunshine Natural Newborn AIO Diaper
Sale price
$ 19.75
Regular price
$ 20.75
Interior consists of 8 thirsty layers of natural fibers - 2 layers of GOTS certified organic cotton in the body and 6 layers of hemp/organic cotton in the soaker pads
Goes on in one simple step - cloth diapering doesn't get easier
Snap closure version offers umbilical cord snap down which may be used while cord stump is present or belly button is healing 
Convenient, trim fitting and absorbent
Gentle elastic around legs and waist provide protection against leaks
Available with hook & loop or snap closure
Thirsties Newborn All In One was carefully designed with the needs and comfort of a new baby in mind.  This trim-fitting diaper includes an umbilical cord snap down (only available in snap closure version) and adjustable rise, providing a custom fit for most babies from (5-14 lbs). Our convenient Newborn All in One delivers absorbency, waterproof protection and adjustability all rolled up into a stylish, comfortable and extremely effective cloth diaper.

New parents can cloth diaper simply and naturally with Thirsties Natural Newborn All in One. Sized specifically with the needs and comfort of a new baby in mind, this new diaper is convenient, trim fitting and our snap closure option offers an umbilical cord snap-down feature.  The absorbent interior includes 8 thirsty layers of natural fibers - 2 layers of GOTSS certified organic cotton and 6 layers of hemp/organic cotton. You can rest easy focusing on your new bundle of joy, not what's on your baby's bottom.

All in all, Thirsties Newborn AIO gets a BIG thumbs-up from your wallet, your family, your daycare facility, and occasional caretakers alike.