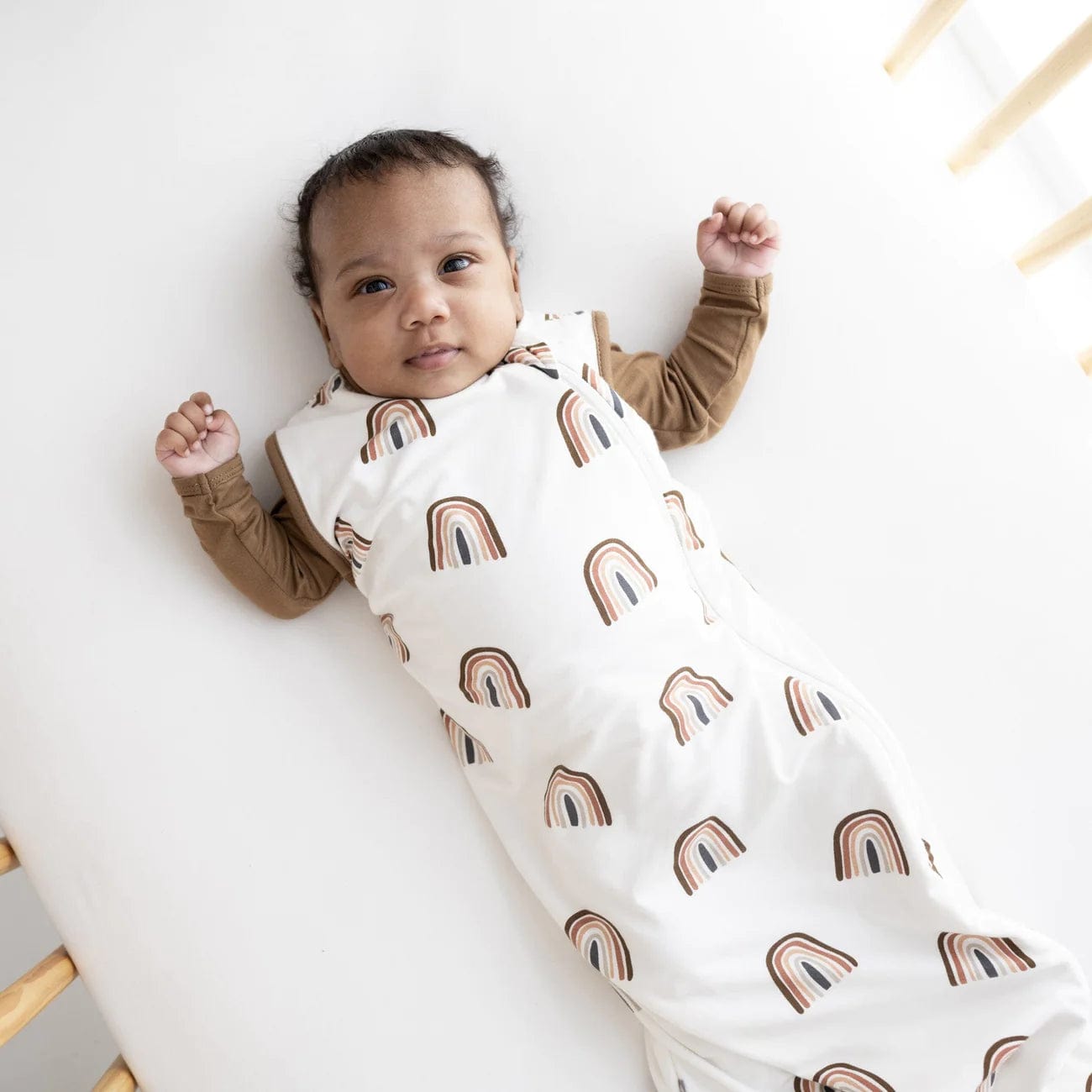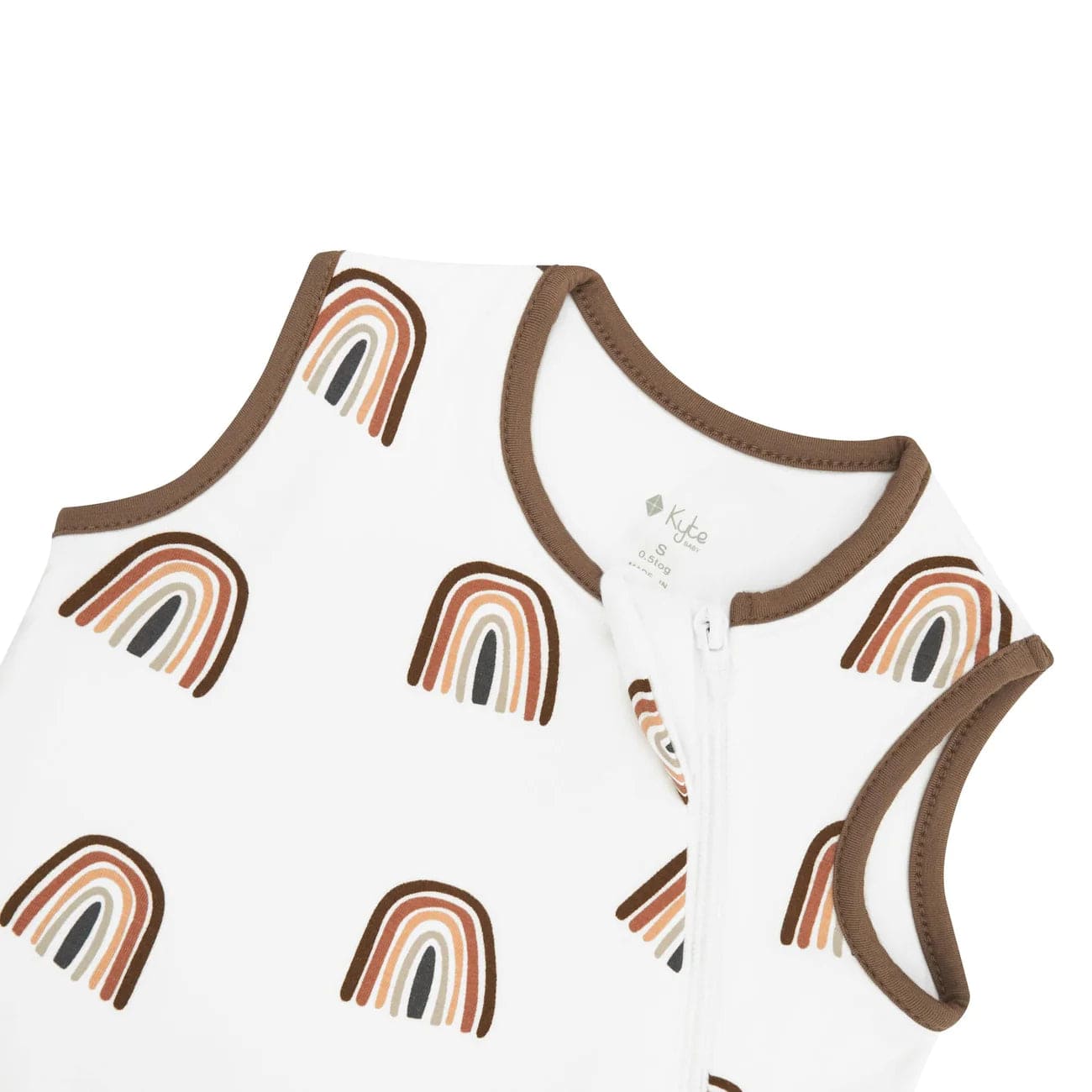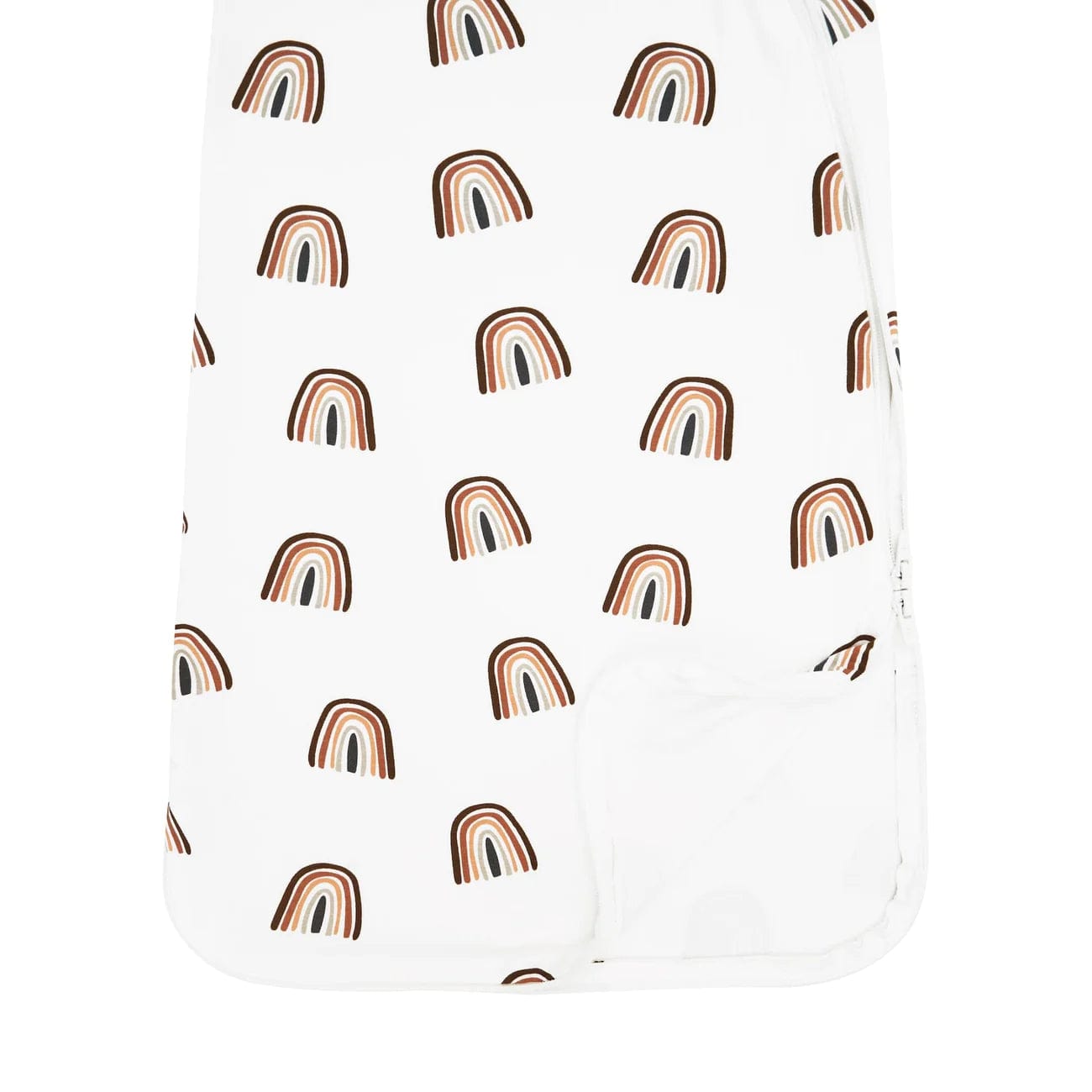 Kyte Baby
0.5 Sleep Bag in Coffee Rainbow
Sale price
$ 49.99
Regular price
$ 49.99
A repeating, all-over print featuring boho rainbows in neutral shades. The outermost arc is a milk chocolate brown called Coffee, followed by a reddish brown called Spice, then a pinkish beige called Porcelain, then a light warm grey called Oat, and finished with a core of a dark grey called Charcoal.
The wearable blanket that gives you peace of mind and helps your baby sleep through the night

Exterior: 97% Bamboo Rayon, 3% Spandex

Filling: 100% Polyester

Highly breathable

J-shaped double zipper

0.5 TOG: 23 - 26 °C / 74 - 78 °F
TOG is a rating system that measures warmth and calculates how quickly a fabric uses heat. It is the standard when choosing the appropriate sleeping bag for your baby depending on the ambient temperature in their nursery. We recommend a thicker tog during cooler months and a thinner size during warmer months.