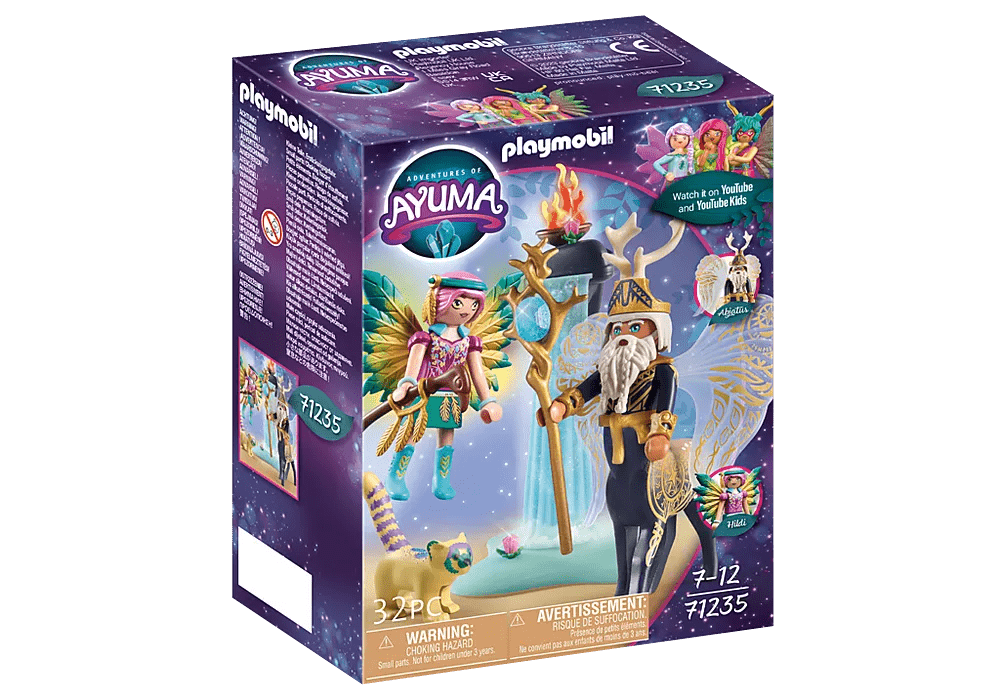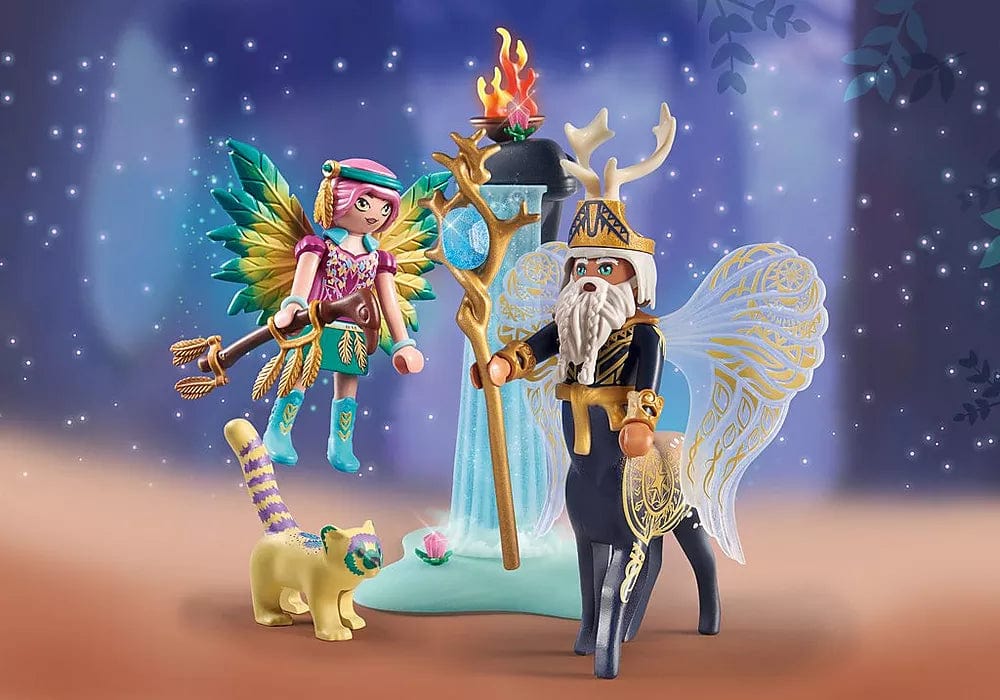 Playmobil
Abjatus with Knight Fairy Hildi 71235
Sale price
$ 39.99
Regular price
$ 39.99
Abjatus is a proud and wise fairy man who has joined with his soul animal in a ceremony. His wings glow in the dark. After her spring ceremony, Hildi is no longer a young fairy, but a Knight Fairy who has finally found her soul animal: A yellow panda.
A dangerous mist descends over Ayuma and causes great confusion in the fairy kingdom. Even the new Knight Fairy Hildi and the powerful fairy man Abjatus want to help banish the mist and drive it out of Ayuma. Fortunately, Hildi has her soul animal, a yellow panda by her side. To discuss their plan, Abjatus and Hildi meet at the floating waterfall. Surely the two will come up with something to put an end to the fog. With charming characters, magical animals and great effects, the PLAYMOBIL Ayuma playsets invite to creative role-playing adventures. Fantastic fairy fun for children from 7 years. Specifications: The 32-piece fairy toy set consists of two PLAYMOBIL fairy figures, a soul animal panda, a waterfall with floating stone, crystal scepter, fire bowl, crystal ball and many more magical extras. The wings of fairy man Abjatus glow in the dark. Discover the new assembly experience: Thanks to numbered bags, the fun begins as soon as you unpack!
Figures: 1 x Knight Fairy Hildi, 1 x Fairy Man Abjatus; animals: 1 x Soul Animal Panda; accessories: 1 waterfall with floating stone, 2 crystal flowers and fire bowl, 1 pair of wings Abjatus, 1 sceptre with crystal, 1 antler crown Abjatus, 1 pair of arm cuffs, 1 collar Abjatus, 1 skirt Knight Fairy, 1 pair of wings Knight Fairy, 1 hair band with feather Knight Fairy, 2 bracelets, 1 sceptre with feathers Knight Fairy, 1 collar Knight Fairy.
Recommended for ages 7 and up.