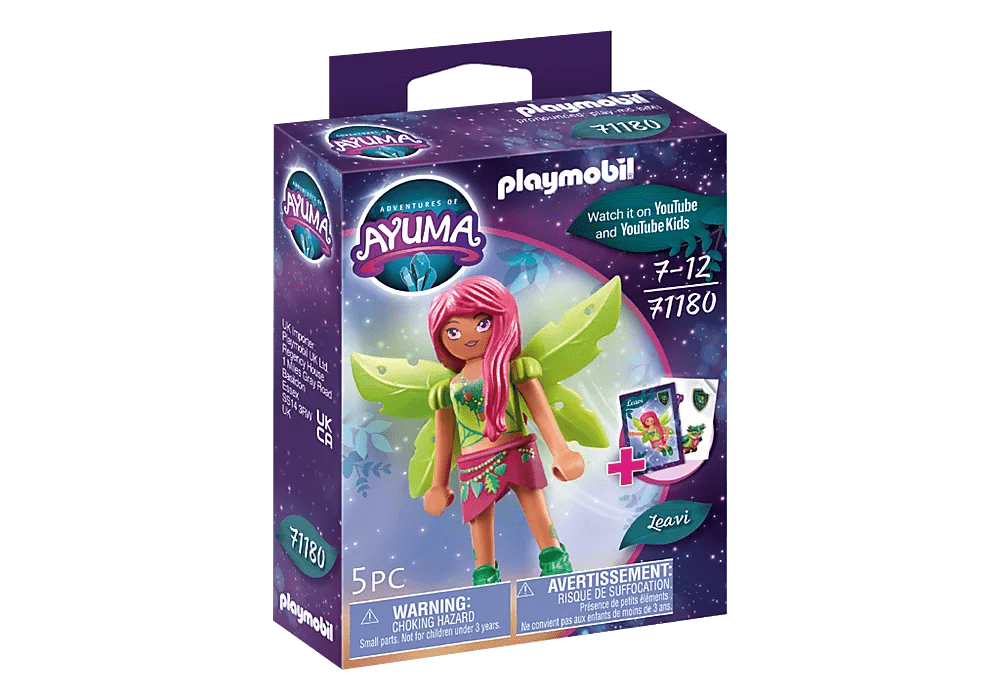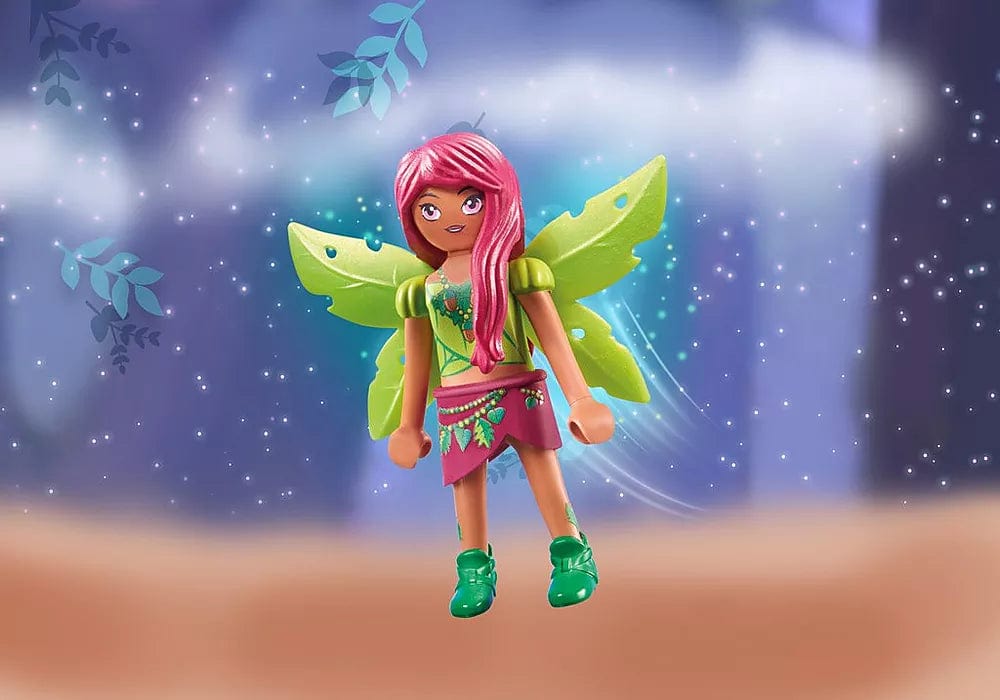 Playmobil
Forest Fairy Leavi 71180
Sale price
$ 6.99
Regular price
$ 6.99
As the Forest Fairy, Leavi cares for the fairy forest and catches intruders with her plant binding spell. Her soul animal owl is always at her side. Collect them all with stickers and trading cards!
With great delight Forest Fairy Leavi takes care of the animals and plants of the fairy forest. Under her care, everything grows and thrives splendidly. But even if intruders sneak into the fairy forest, Leavi is by no means defenseless. With her plant binding spell, she can hold unwanted visitors and put them out of action. Always by her side in all her adventures is her faithful soul animal Owl. With charming characters, magical stories and great effects, the PLAYMOBIL Ayuma play figures invite creative role-playing. Fantastic fairy fun for children aged 7 and up. The fairy toy consists of Forest Fairy Leavi as well as a pair of fairy wings to pin on. Also included in the set are stickers and a trading card with cool rainbow effect.
Figures: 1 x Forest Fairy Leavi; accessories: 1 skirt Forest Fairy, 1 pair of wings Forest Fairy
Recommended for ages 7 and up.