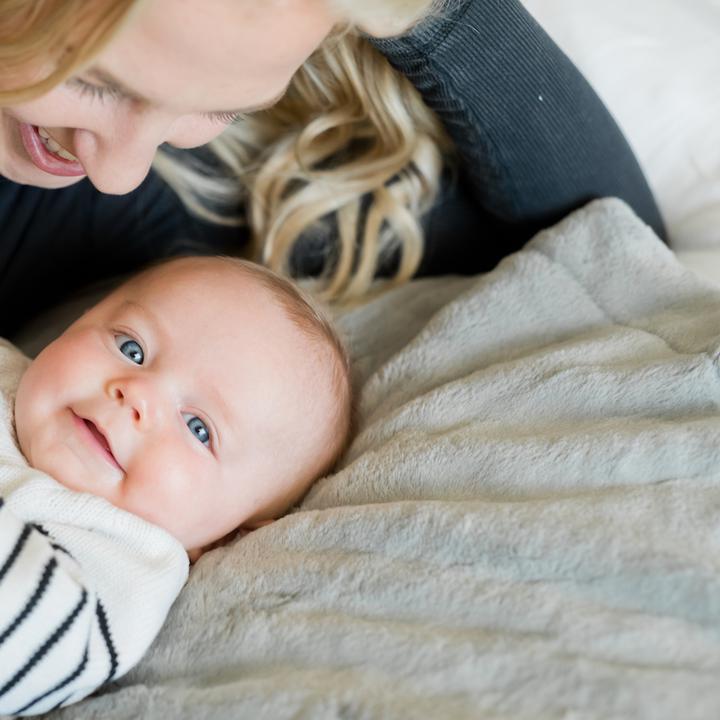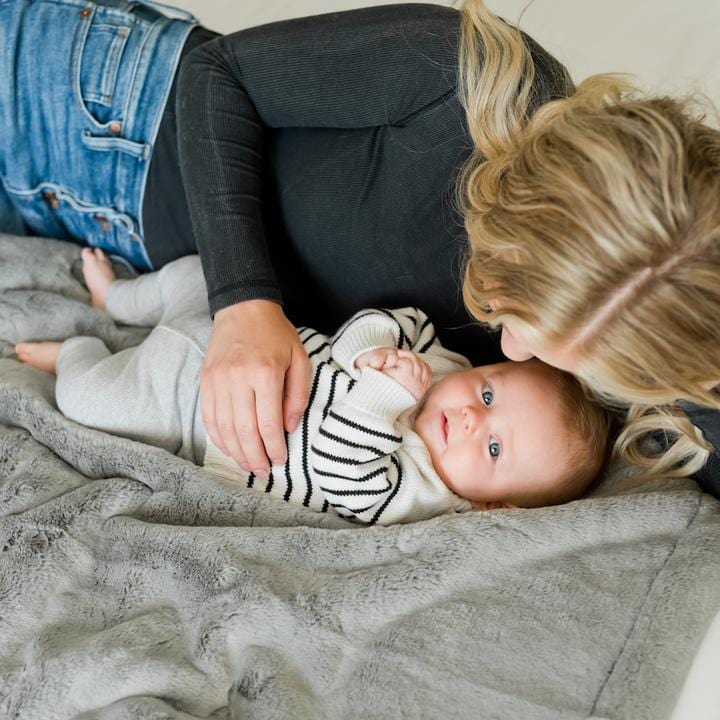 Saranoni
Gray Mink Grand Faux Fur Receiving Blanket
Sale price
$ 69.00
Regular price
$ 69.00
Saranoni faux fur Grand blankets now for your littles in the RECEIVING SIZE. Knit from the finest materials, the Arctic Hare is an elegant single-color ivory design that is sure to be an amazing accent to any bed or living space. Prepare to melt away into the softest blanket you've ever felt. Our hand-picked, custom knit, this proprietary fabric is silkier than ever. The Saranoni Grand delivers double-sided comfort and luxury like you've never felt before. Feeling is Believing. 
Size Receiving: 30" x 40" -  

Large enough for babies and infants in their first several years.

Comfort: Find emotional and physical comfort by wrapping yourself in this luxury blanket.
Feel: Super soft, comfy, fluffy, cuddly with hearty durable construction. 
High-quality construction: Every aspect is considered from the thread to the dye, from the factory to the family who receives this blanket.
* Machine wash cold, gentle cycle, no bleach or fabric softener. Hang or lay flat to dry. *