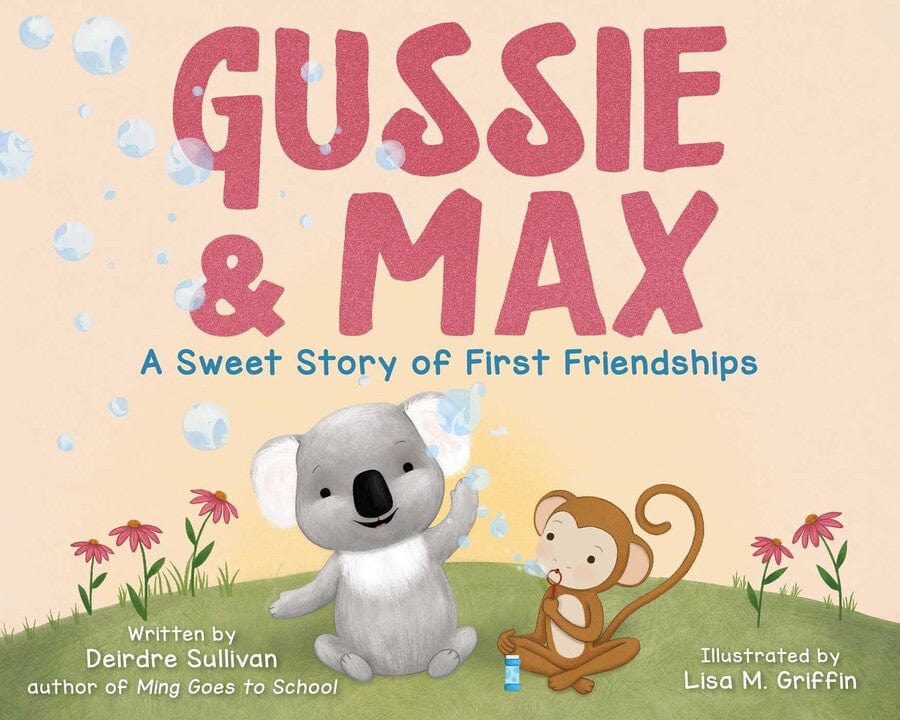 Simon & Schuster
Gussie & Max: A Sweet Story of First Friendships
Sale price
$ 19.99
Regular price
$ 19.99
An original and touching story of a little koala and monkey, the best of friends.

Where are you going and where have you been?

Gussie the Monkey and Max the Koala take us on a trip through the years of their friendship and accomplishments.

They remember standing on tip toes, needing help to build block towers, imaginary friends, and how hard it was to say goodbye.

As they anticipate new experiences like riding the school bus, learning addition and subtraction, and riding two-wheel bikes, they support one another in their journey of growing up and learning new things.

This book instills confidence, honors the value of friendships, and reassures little ones how to ease into new experiences in a hopeful, loving manner. 
Hardcover
32 Pages