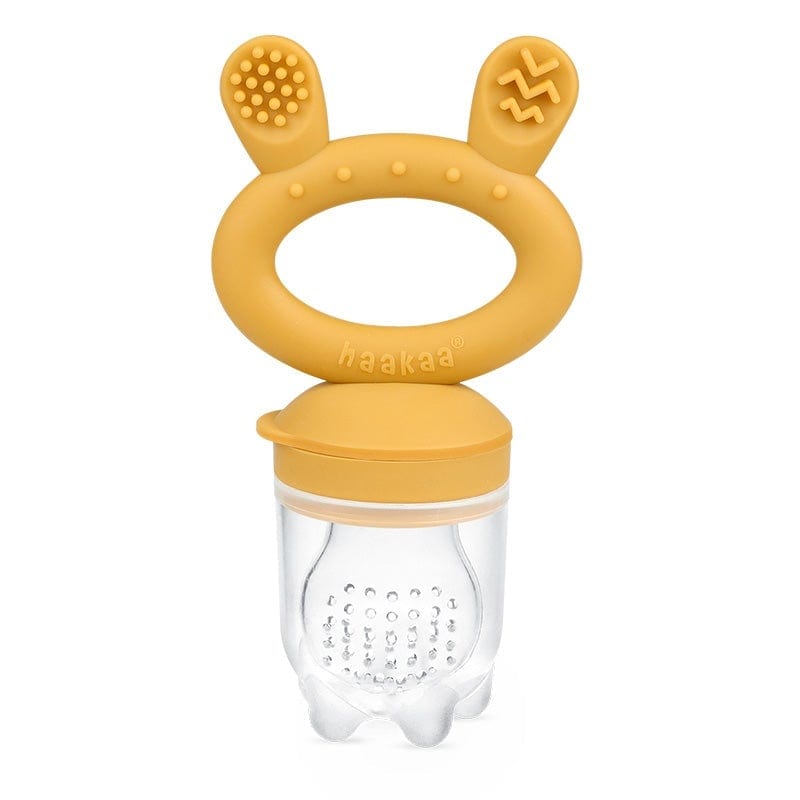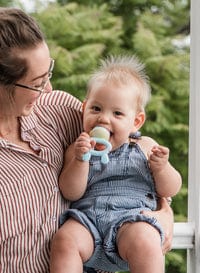 Haakaa
Haakaa Fresh Food Feeder Mustard
Sale price
$ 18.99
Regular price
$ 18.99
The Haakaa Fresh Food Feeder is the perfect way to introduce solids into your baby's diet without the risk of choking!
Simply place fruit, vegetables or meat into the silicone pouch and seal tight. Your child will enjoy the ability to experience the flavor and texture of solid foods while also building independence, learning to self-feed and improving their hand-eye coordination and fine motor skills.
Our feeder is made from 100% food grade silicone and is more hygienic and durable than other mesh alternatives, which can harbor bacteria, absorb odors and tear.

NOTE: This product is designed to be harder to open than other products to prevent choking hazards.
Features
Soft silicone pouch with small holes for easy feeding that only allow small, digestible pieces to pass through.

100% silicone design makes the feeder safe for your child to chew and suck on.

Raised ridges and bristles on the rabbit's ears massage your child's teeth and gums.

New feet on the cap to allow you to stand your Feeder up.
New lip on the cap makes the pouch easier to access.

Encourages your child to self-feed, builds independence, develops confidence and improves hand-eye coordination.

Dishwasher safe, easy to use and clean.

Doesn't breed bacteria, unlike mesh alternatives.

Soft silicone handle makes it easy to hold and keeps busy little hands entertained.

BPA, PVC & phthalate-free.
Cleaning and Care
Wash product before and after each use. Although dishwasher safe, we recommend disassembling this product after use and washing in warm, soapy water. Do not use any bleach-based cleaners or tablets to sterilize or clean this product. To sterilize, use a steam sterilizer or boil in water for 2-3 minutes.