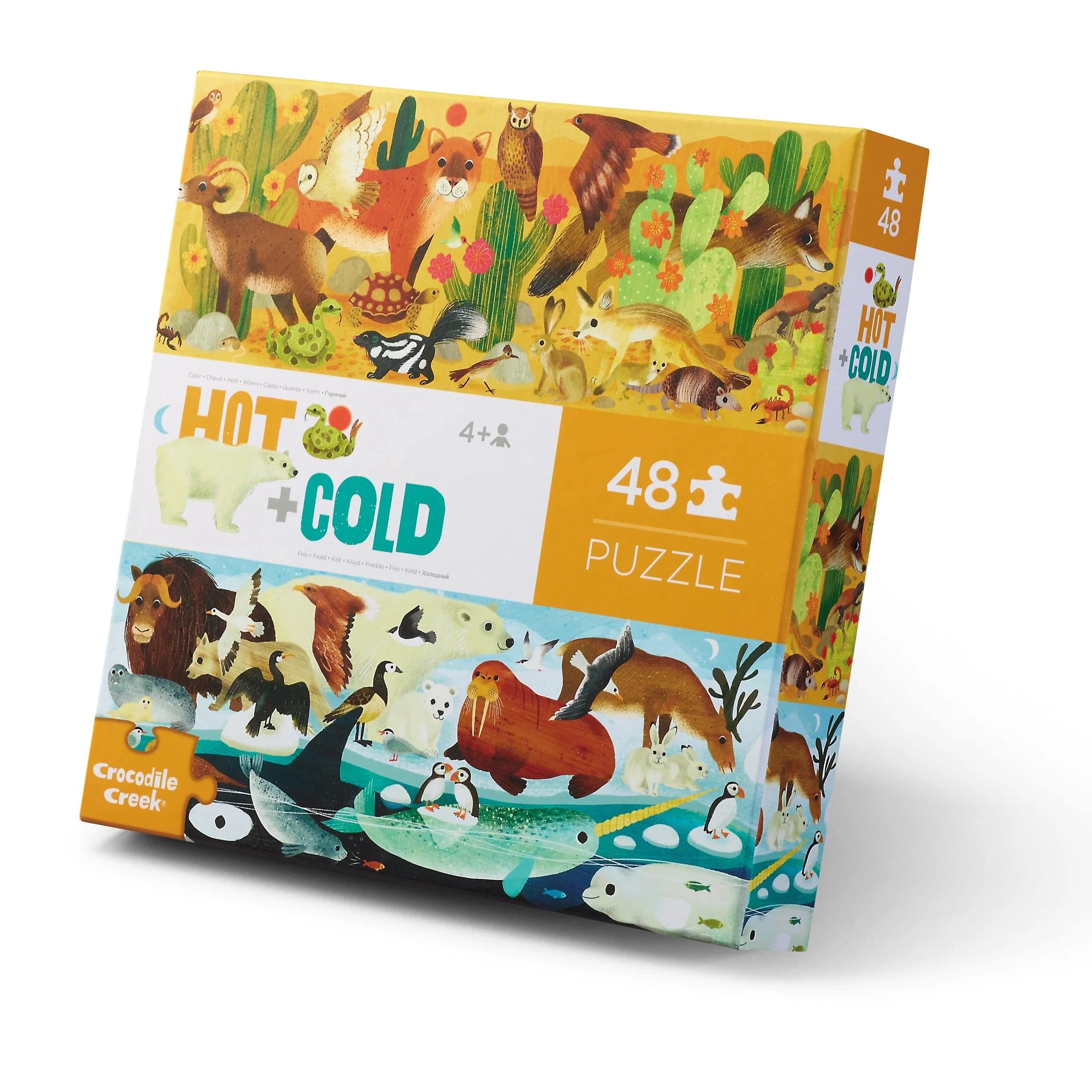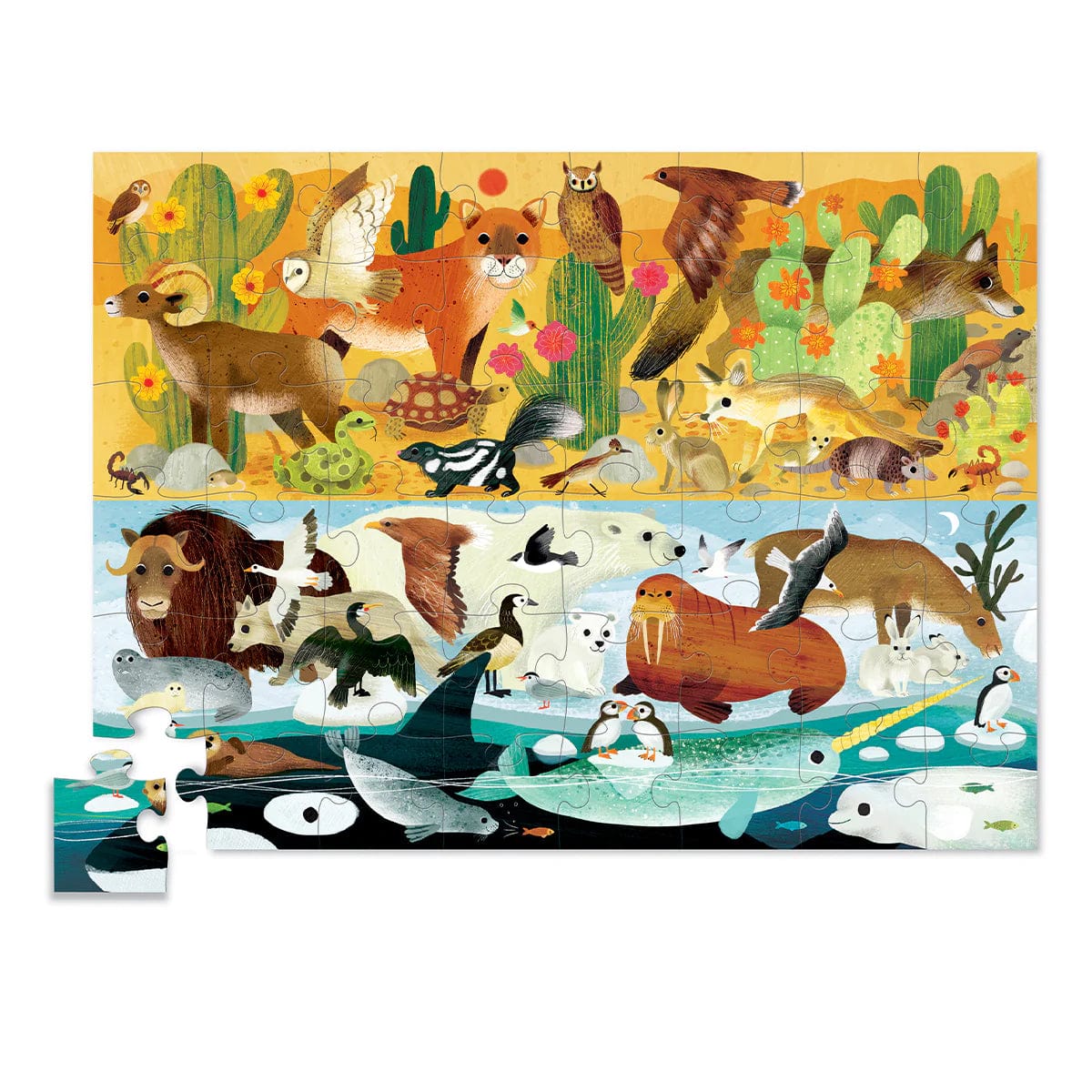 Crocodile Creek
Opposites Puzzle Hot & Cold 48 Piece
Sale price
$ 24.00
Regular price
$ 24.00
Kids Love Opposites! With this beautifully illustrated 48 piece puzzles, children learn about the world of opposites and also delight in the fascinating "Animal Kingdom" in which some animals live in snowy, cold landscapes and others thrive and live in hot desert worlds. Kids will have great fun trying to recognize and name the animals that inhabit the frozen worlds such as polar bears and snow rabbits as well as those that roam the deserts such as snakes and coyotes. A perfect gift for the inquisitive child.
Educational and fun
Fosters hand-eye coordination, fine motor skills and problem solving.
Bright bold colors to aid in the mastery of the puzzles
Big pieces for little fingers
Kid-Safe - Made of high quality durable materials and are thoroughly tested to assure they are always kid-safe.
Eco-friendly - Puzzles are made with soy-based inks, paper from Forest Stewardship Council approved forests and have no interior plastic packaging.