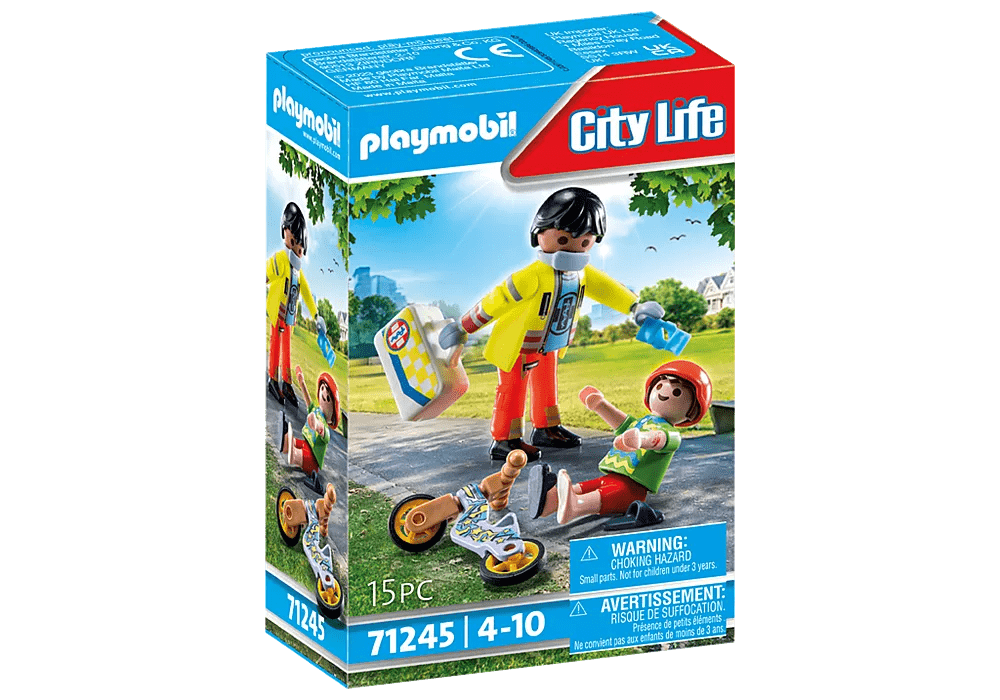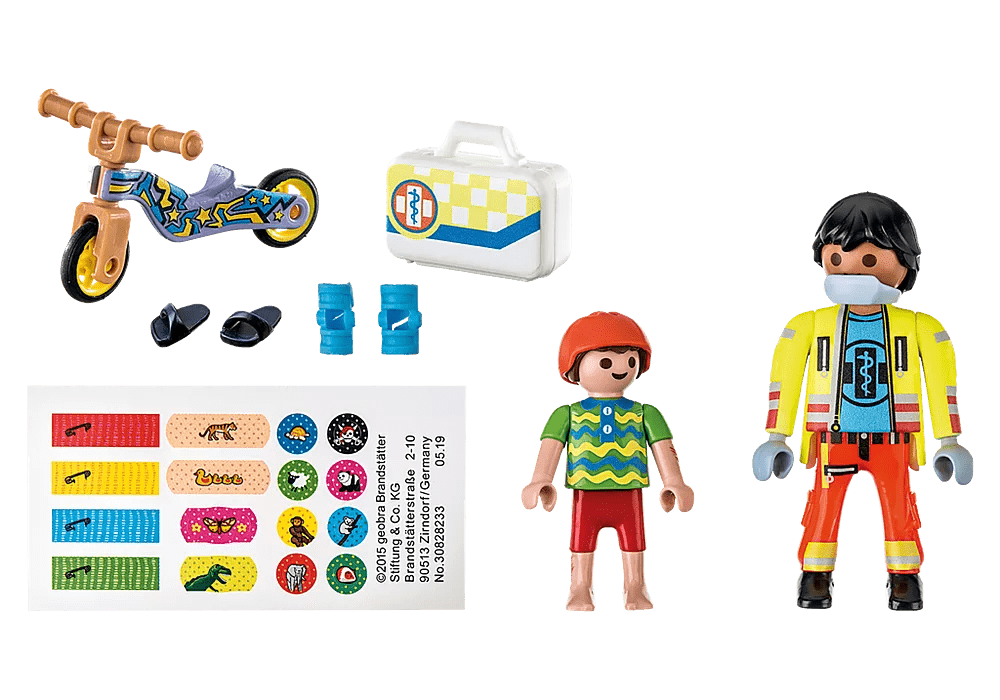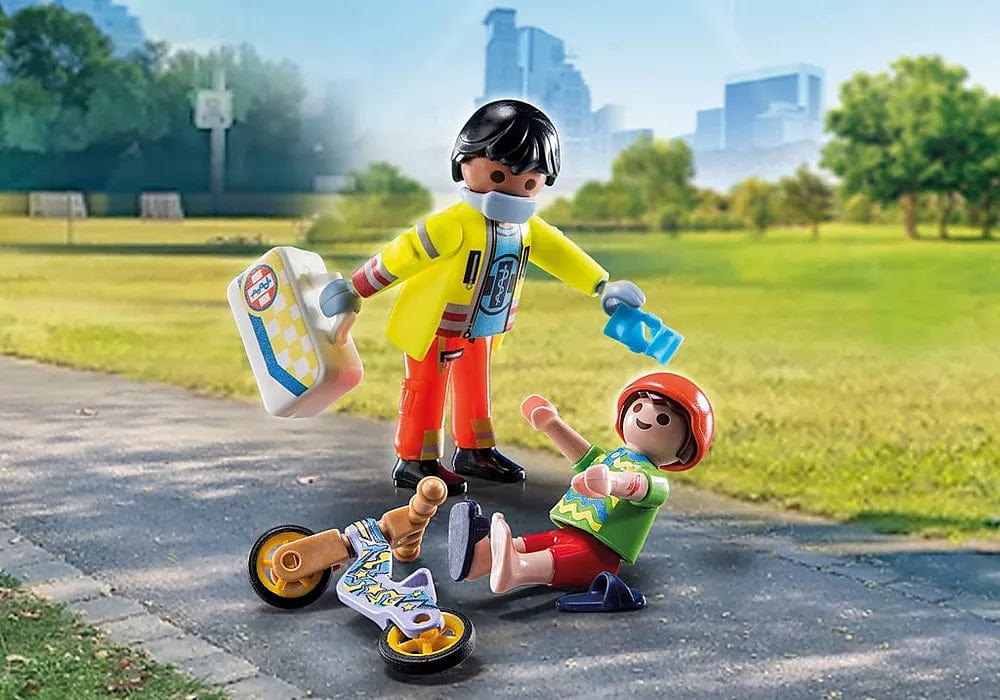 Playmobil
Paramedic with Patient 71245
Sale price
$ 9.99
Regular price
$ 9.99
The Paramedic treats the injured boy with plaster labels and a splint bandage!
The caring paramedic is always ready to help. For the initial treatment of injuries, he has his first-aid kit with splints and plenty of bandages. He carefully treats the wound of the injured boy and applies a splint to his leg. The funny dinosaur plaster makes the little patient smile again in no time. A great souvenir or gift for little paramedics. The toy set for children aged 4 and up includes two PLAYMOBIL figures, a scooter, a first-aid kit, bandage splints, helmet and other extras. With the included plaster labels wounds can be doctored. The "injuries" on the arm and leg of the child figure are made of heat-sensitive paint, which disappear when rubbed and become visible again after cooling. Mouth mask, helmet and bathing slippers are removable. The PLAYMOBIL City Life series includes modern vehicles and realistic characters with which children can develop important skills and immerse themselves in exciting role play.
Figures: 1 paramedic, 1 injured child; accessories: 1 scooter, 1 first-aid kit, 2 bandage splints, 1 helmet, 1 label sheet with bandage material
Recommended for ages 4 and up.
Paramedic with Patient 71245
Thanks for your review and for shopping Lil' Tulips!