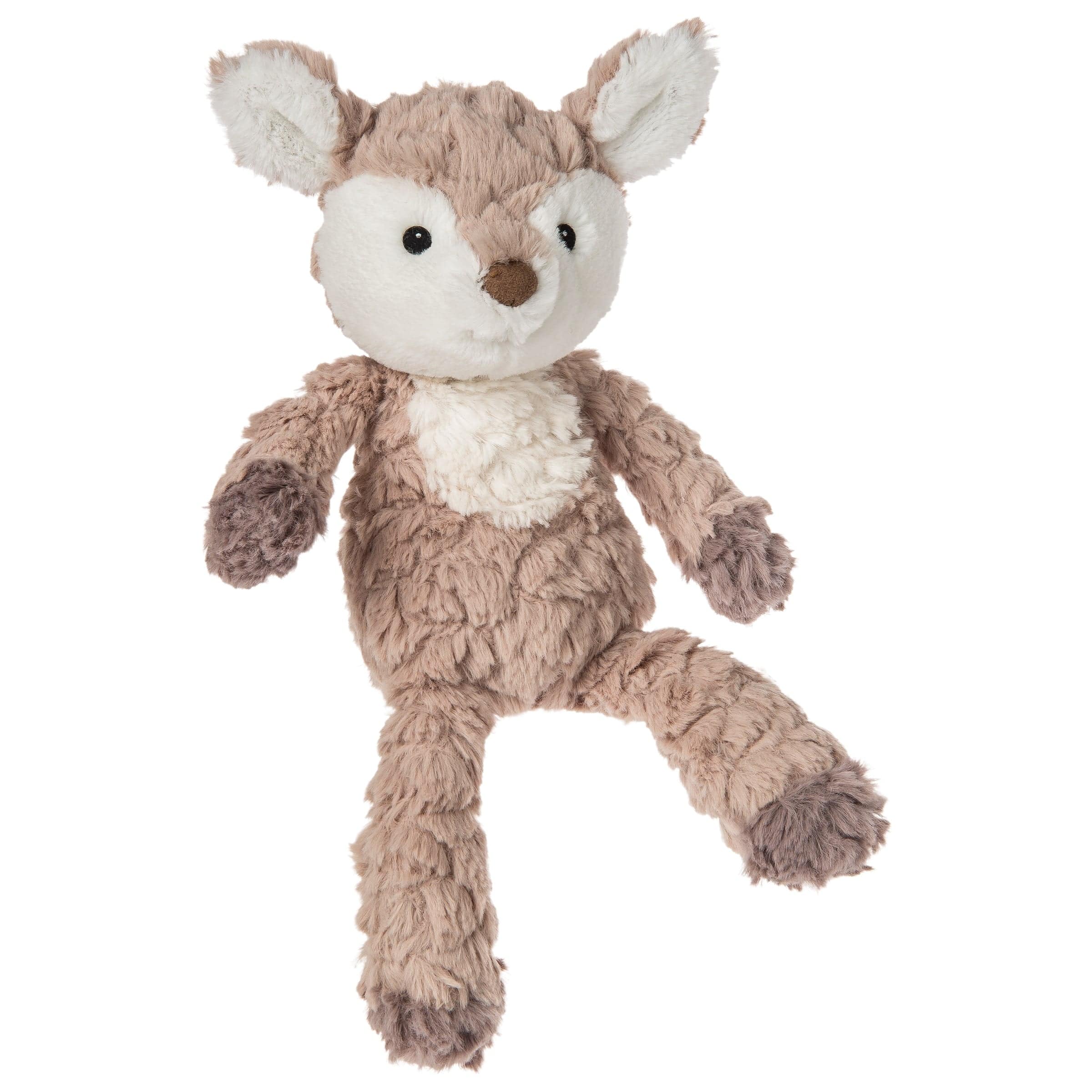 Mary Meyer
Putty Nursery Fawn
Sale price
$ 17.99
Regular price
$ 17.99
11″ Putty Nursery Fawn in muted tan and white is part of our elegant and modern collection of toys perfect for today's mom and baby. So many parents are foregoing learning their baby's gender, it's made neutrals very popular. Simple, understated design. Soft, etched fabric is super luxe and luscious. Embroidered eyes. Machine wash, air dry.
Safety
These are just some of the examples of why a Mary Meyer toy is safe, no matter which toy it is. Our 5 step approach to safety:
Design – Exceeding ASTM standards is the mantra of our experienced designers. Getting it safe right from the drawing board is the key. Whether they are specifying how items are sewn or which fabrics and components to use, our designers constantly make decisions that keep our toys among the safest in the industry.
Testing – The fabrics and construction of all Mary Meyer toys are fully tested to meet and very often exceed US safety standards. If a toy fails the tests, it is either dropped before production or is redesigned until it passes all safety tests.
Production – Built-in processes during production are designed to maximize safety. Examples are:
– All toys go through metal detectors to assure no metal fragments are inside our toys.
– All plastic eyes are sonic-welded in place to assure they remain firmly and safely attached to the surrounding fabric.
– All beans are sewn into inner bean bags in case during the life of the toy, there is a seam break. The beans remain contained inside a pillow.
Inspection – Ongoing inspections during and after production are an integral part of our safety program. Not only are toys inspected for safety, they are also reviewed for quality control, design consistency, correct labeling, and package integrity.
Compliance Certification – Mary Meyer has pdf's of each toy's CPSC Compliance Certificate available to the public as required by law.
Mary Meyer does not use paint on any of our products. We test for Flammability, Small Parts, Choking Hazards, Torque, Tension among others. Our toys comply with the elimination of six phthalates in children's products, effective February 10, 2009.
Mary Meyer certifies that the products we have sold you are in compliance with all current standards. We are committed to meeting or exceeding all government requirements because safety has been a top priority with us for over 80 years. This is a third generation family business; our toys have to be as safe for our children and grandchildren as they are for yours. If you have any questions, please do not hesitate to contact us.
Safety for Infants
Mary Meyer mandates all of our products are completely safety tested, at independent testing facilities and meet or exceed all applicable safety standards as set forth by the regulatory bodies in the United States. This includes physical/mechanical standards, as well as recent legislation regarding chemicals such as BPA, lead, and Phthalates.
All parties involved in the manufacture of Mary Meyer Corporation products are required to follow these guidelines and all tests are conducted by registered independent testing facilities.