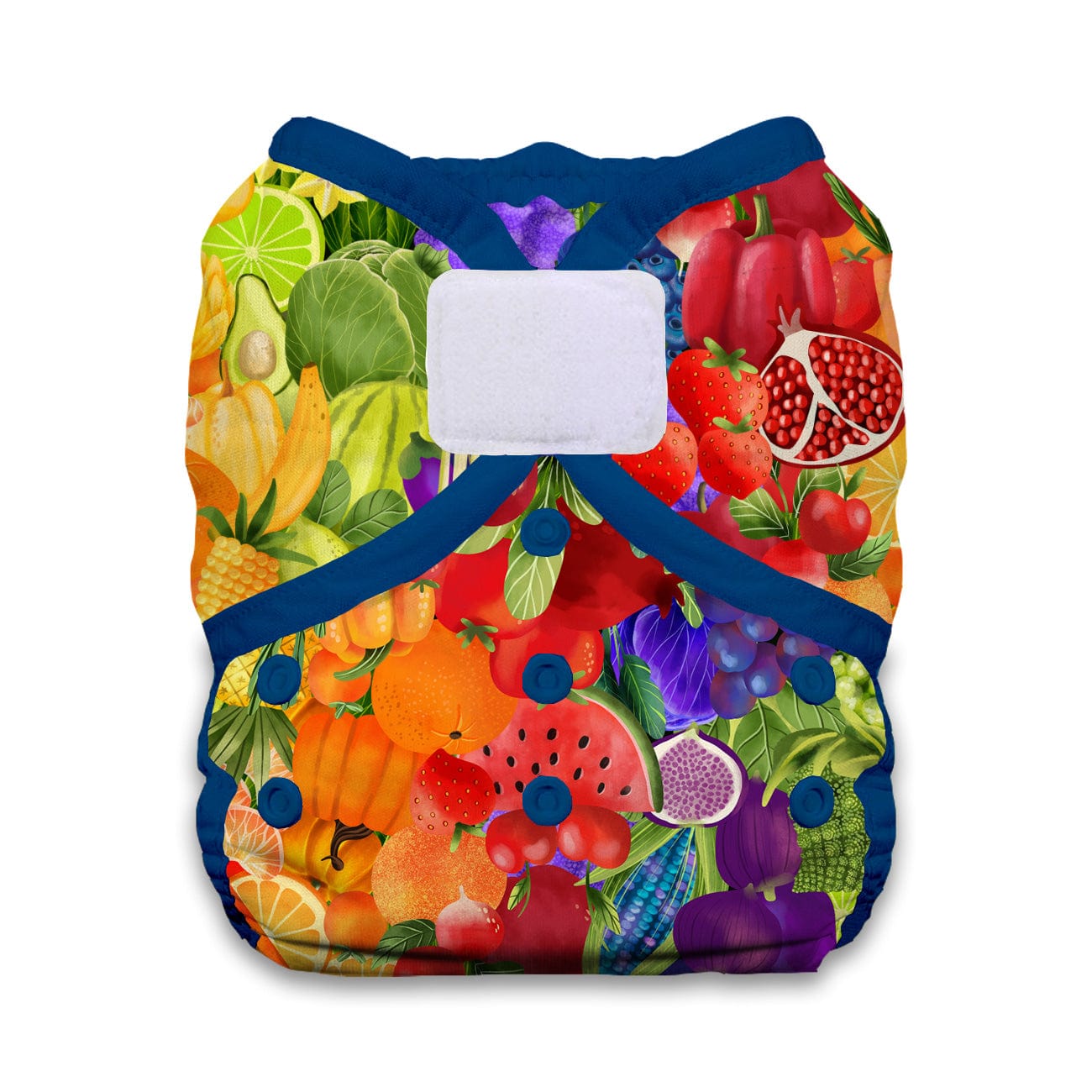 Thirsties
Rainbow Harvest Hook & Loop Duo Wrap
Sale price
$ 14.55
Regular price
$ 15.30
It's almost that time of year when the garden bounty overflows your kitchen and you are left wondering how many zucchinis one can possibly eat! Lucky for you, Rainbow Harvest is chock-full of goodness without overloading your fridge! This limited edition print has a beautiful Bluebonnet binding and is full of cheerful fruits and veggies!  
For an easy to use all-in-two diaper, pair with our Stay Dry Duo Insert
Pliable and breathable wraps provide an ultra-comfortable waterproof cover for fitteds, prefolds, and flats
Wipe wrap clean between diaper changes
Trim fit
Leg gussets for advanced leak protection
Sizing
| Size | Weight Range | Age Range |
| --- | --- | --- |
| one | 6-18 lbs (3-8 kg) | 0-9 months |
| two | 18-40 lbs (8-18 kg) | 9-36 months |
| | | |
Content
100% polyester with waterproof TPU laminate
FREE of VOC's, PVC, phthalates, lead, and latex.