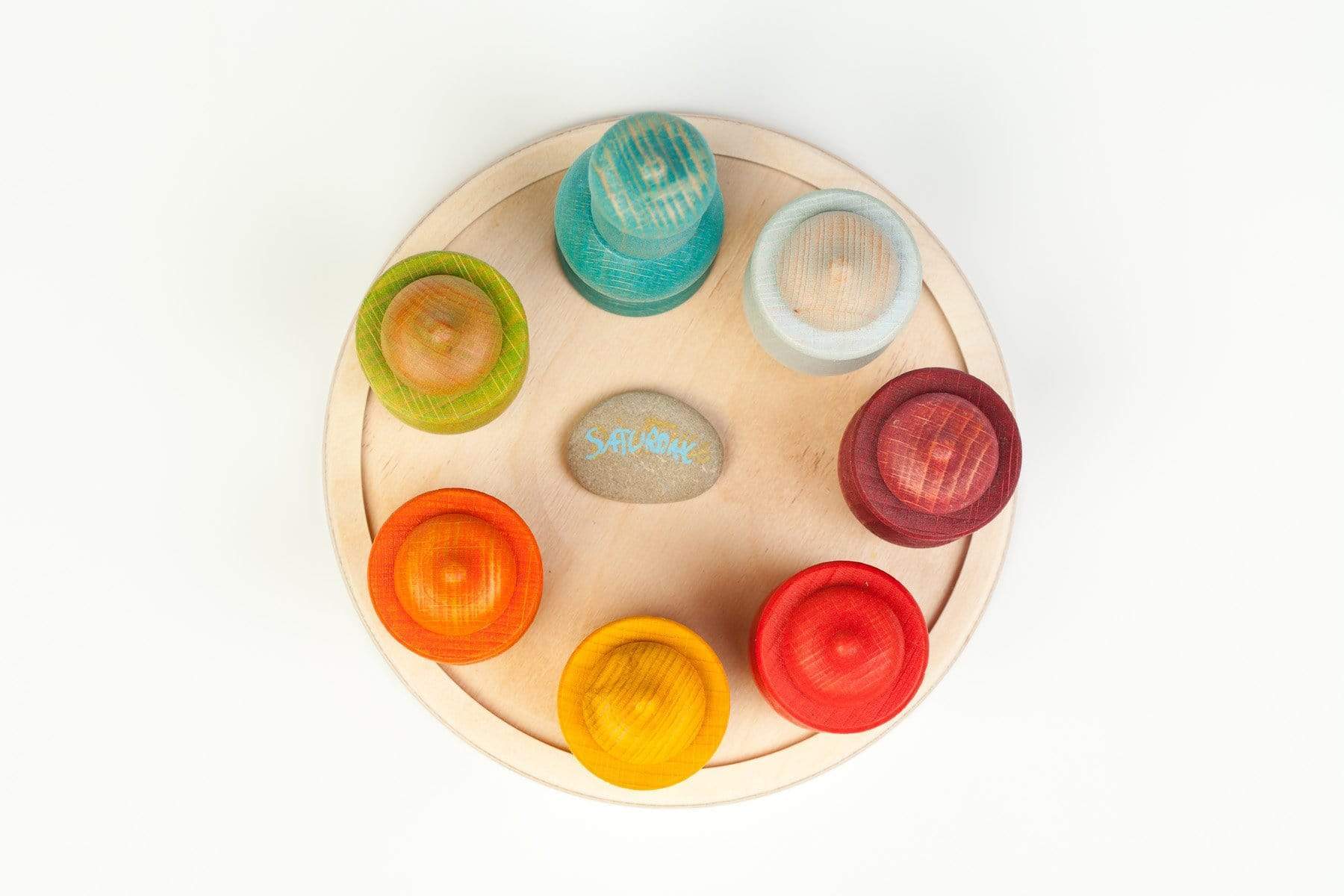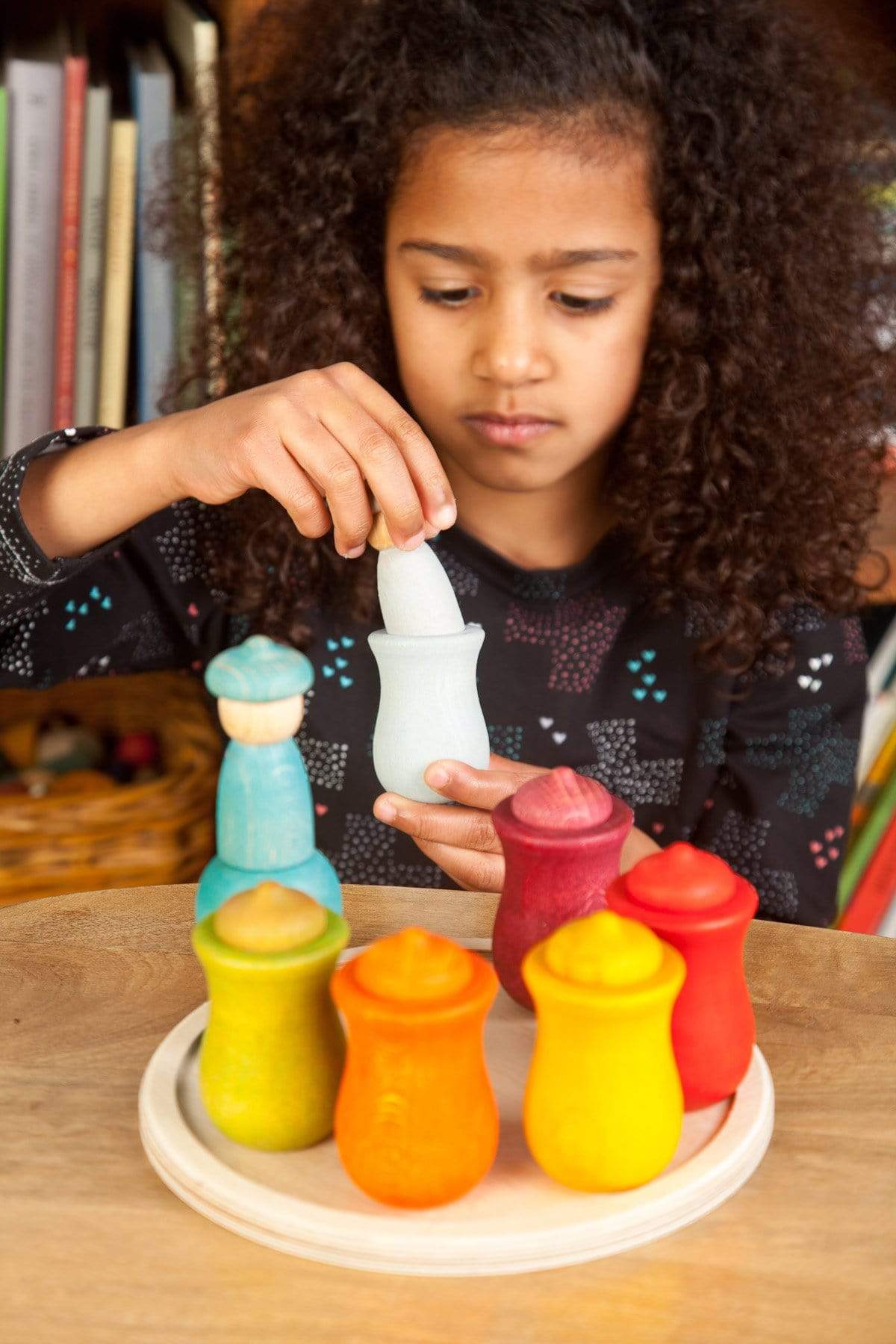 Grapat
7 Moons / Weekly Calendar
Sale price
$ 61.50
Regular price
$ 61.50
Recommended age: +12 months
Contains 7 Nins®-acorns in 7 colors that are associated with each day of the week according to Waldorf pedagogy. 7 vessels and 1 round dish (18cm diameter) where the elements are contained.

Material to experience the weekly cyclic rhythm. The children will associate each day with their color, and in this way they will be able to understand the passage of the days.
Many ancient cultures believed that every day of the week had it's own planet, colour, scent and grain. Then, this ideas were applied by Waldorf pedagogies.
Monday: moon, rice, purple or violet, jasmine. Tuesday: Mars, red, Barley, clove.
Wednesday, Mercury, Millet, yellow, copal. Thursday, Jupiter, rye, orange, cedar…
Friday: Venus, oats, green, rose
Saturday: Saturn, corn, indigo or blue, myrrh. Sunday: sun, wheat, white, frankincense
Article manufactured under the safety standard EN71
Great quality and interesting toy
Perfect size for young toddlers who are in to containers and hiding things. The quality and colors are amazing. They captured my little ones attention right out of the box.