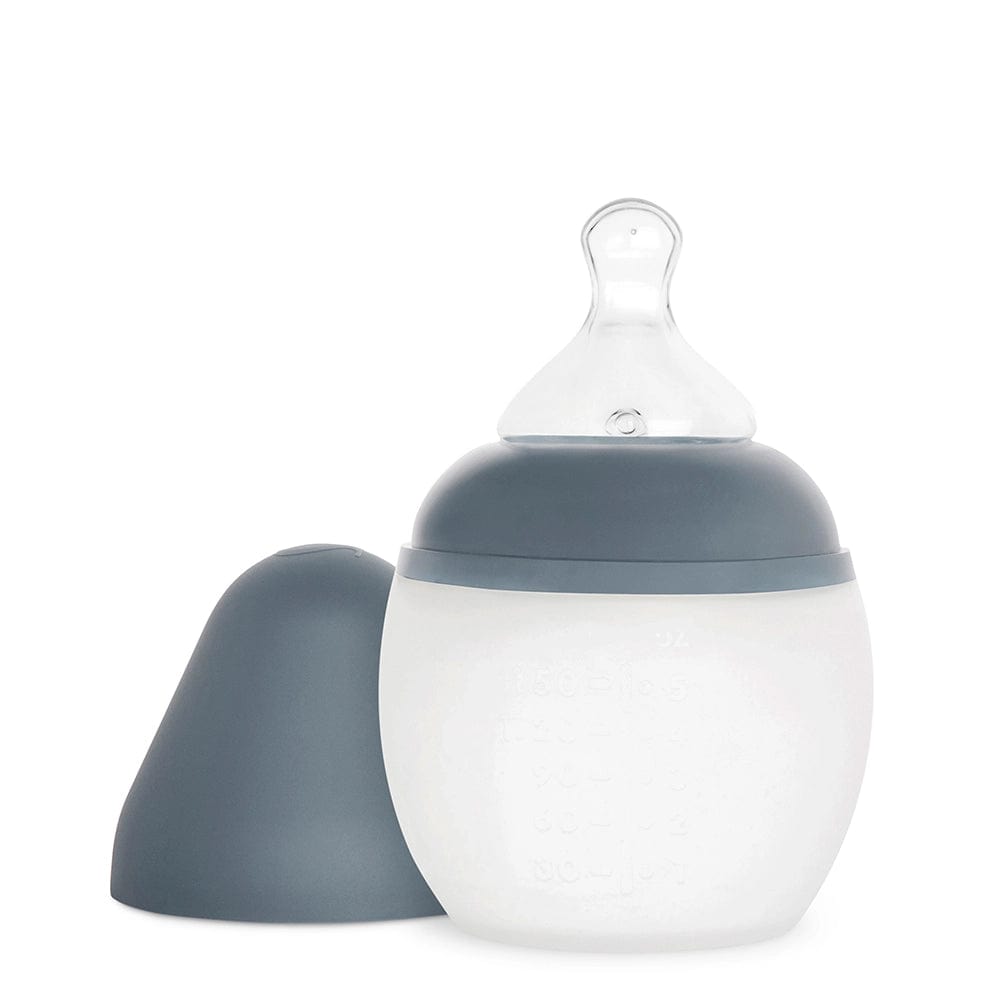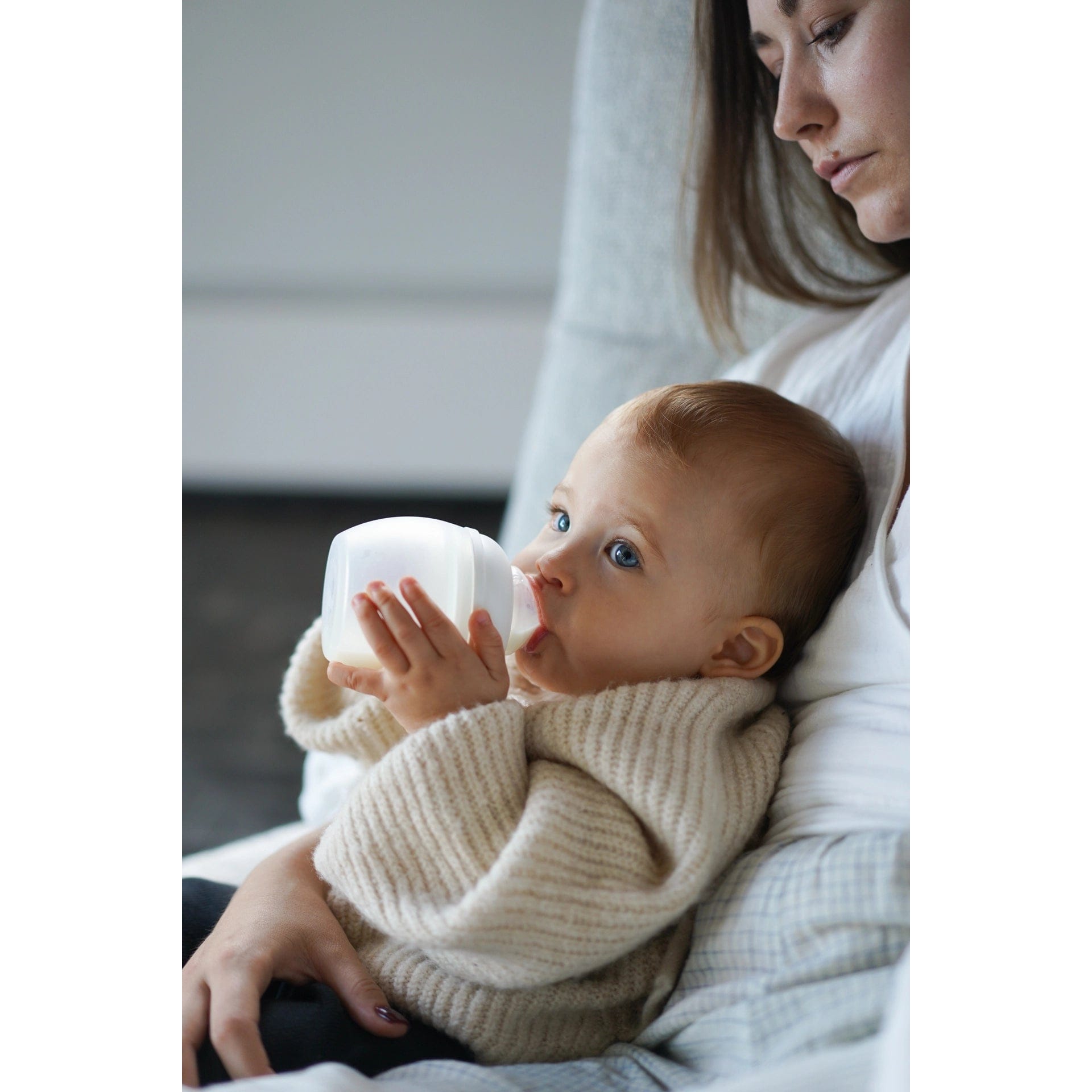 Elhee
Baby Bottle 5 oz Medium Flow Blue Grey
Sale price
$ 32.00
Regular price
$ 32.00
150 ml bottle, in medical silicone, equipped with a Medium flow physiological teat
The Round Bib Elhée 150 ml is the anti-colic solution adapted to the needs of infants and newborns. The soft texture of this bottle, its anti-colic valve system and its reduced size prevent the baby from swallowing air, and thus facilitates his digestion. 

Designed in the latest generation of medical grade silicone selected with the highest standards, the Bib Rond Elhée does not contain any substance likely to harm your baby's health (0% bisphenol, phthalate, PVC, etc.).

Its unique and patented closing system excludes any risk of contact of the milk and its nutrients with materials other than those of the bottle and the silicone teat = ZERO risk of migration of plastic particles into your child's milk.

Thanks to its rounded design and the softness and flexibility of its components, similar to those of a mother's breast, the Bib Rond Elhée is ideal for combining breastfeeding and bottle feeding with your baby.