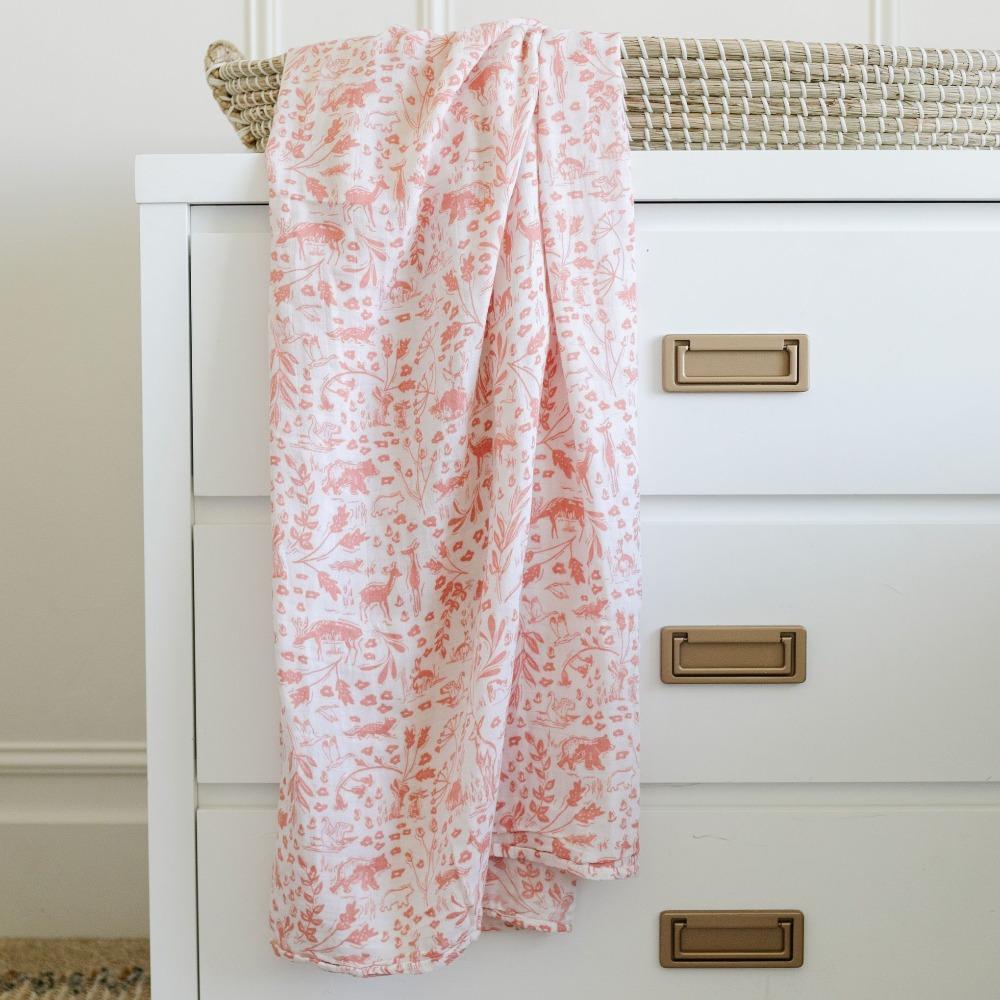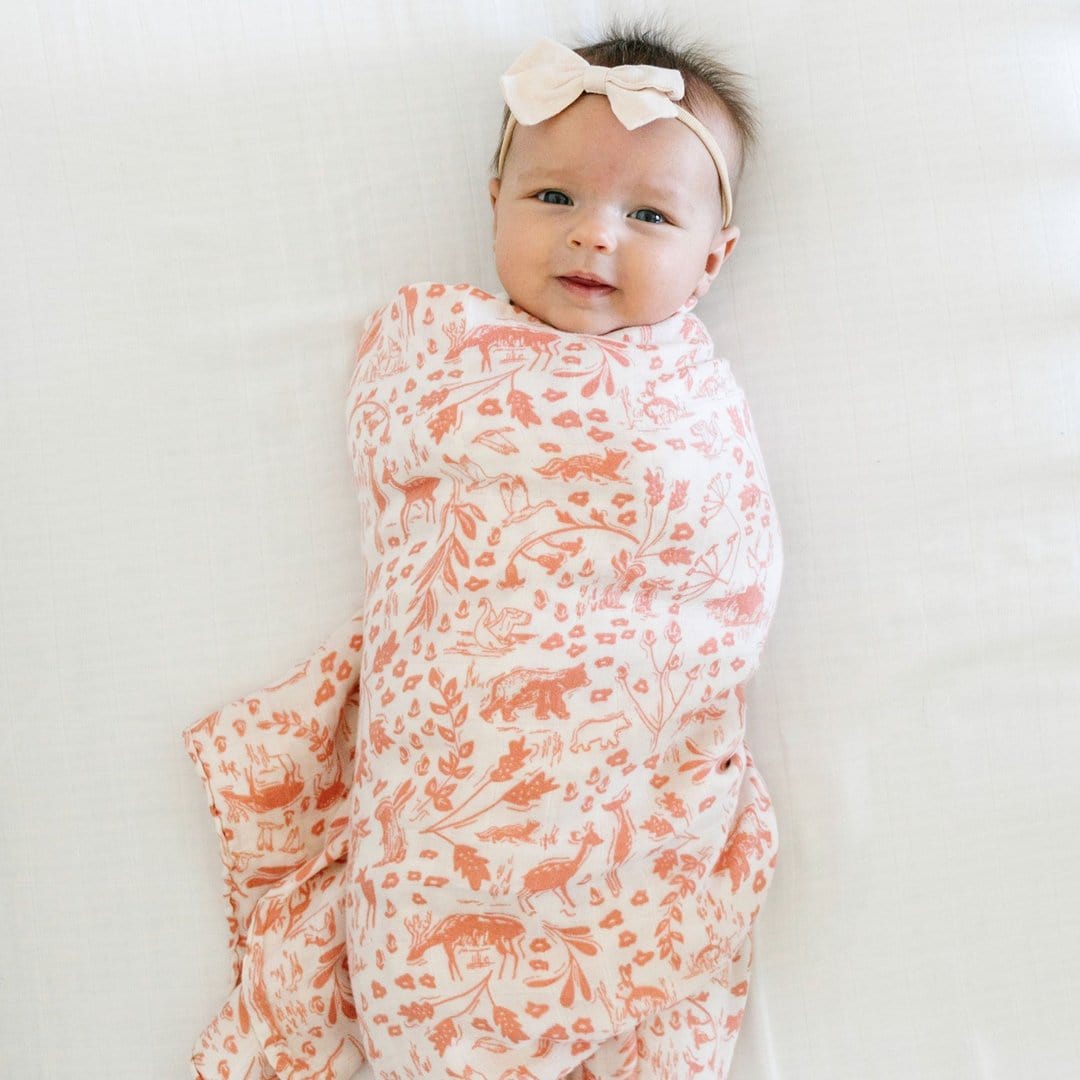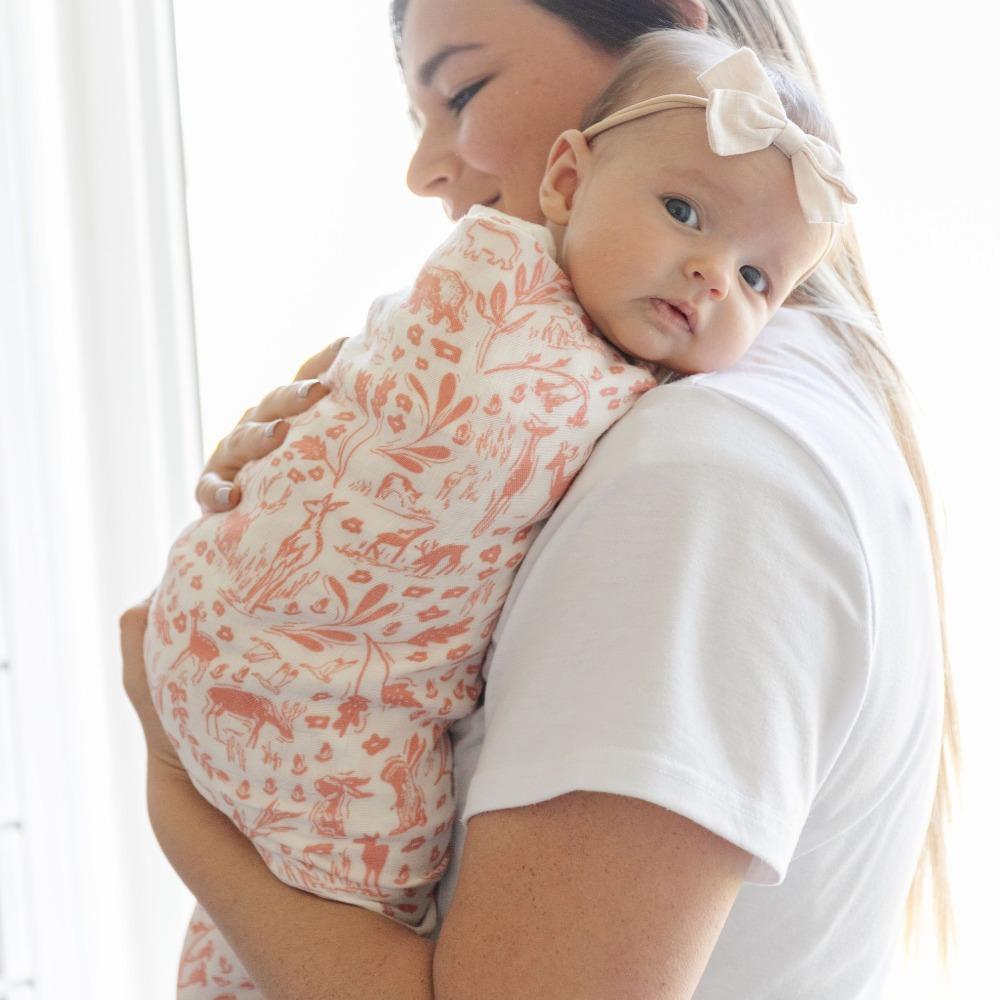 Saranoni
By Hope Wildwood Bamboo Rayon Muslin Swaddle
Sale price
$ 20.00
Regular price
$ 20.00
A combination of enchanted forest animals, stems and flowers in a beautiful clay color. This lovely print stole our hearts and we know you'll be just as smitten with it.
Saranoni creates boutique-quality muslin swaddles made by hands we have personal relationships with. The combination of a blend of polyester, rayon, & spandex
 creates a light, breathable and stretchy fabric that is still Saranoni soft. Measuring in at 47" x 47", they are perfect for a generous swaddle, a stroller cover, and so much more. 
Size: Generously Sized at 47" X 47"
Luxuriously Soft: 70% rayon from Bamboo, 30% cotton to ensure incredible softness and comfort.
Design: The modern floral design will wrap your little one in a popular light and airy floral.
Feel: Super soft, comfy, airy, breathable and cuddly. Feeling is Believing.
High-quality construction: Every aspect is considered from the thread to the dye, from the factory to the family who receives this muslin.
All-Purpose: Stroller/Nursing Cover, blanket for tummy-time, swaddling.
Machine wash cold, gentle cycle, no bleach, tumble dry low. 

 

Our incredibly soft muslin swaddles actually get softer as you wash them!