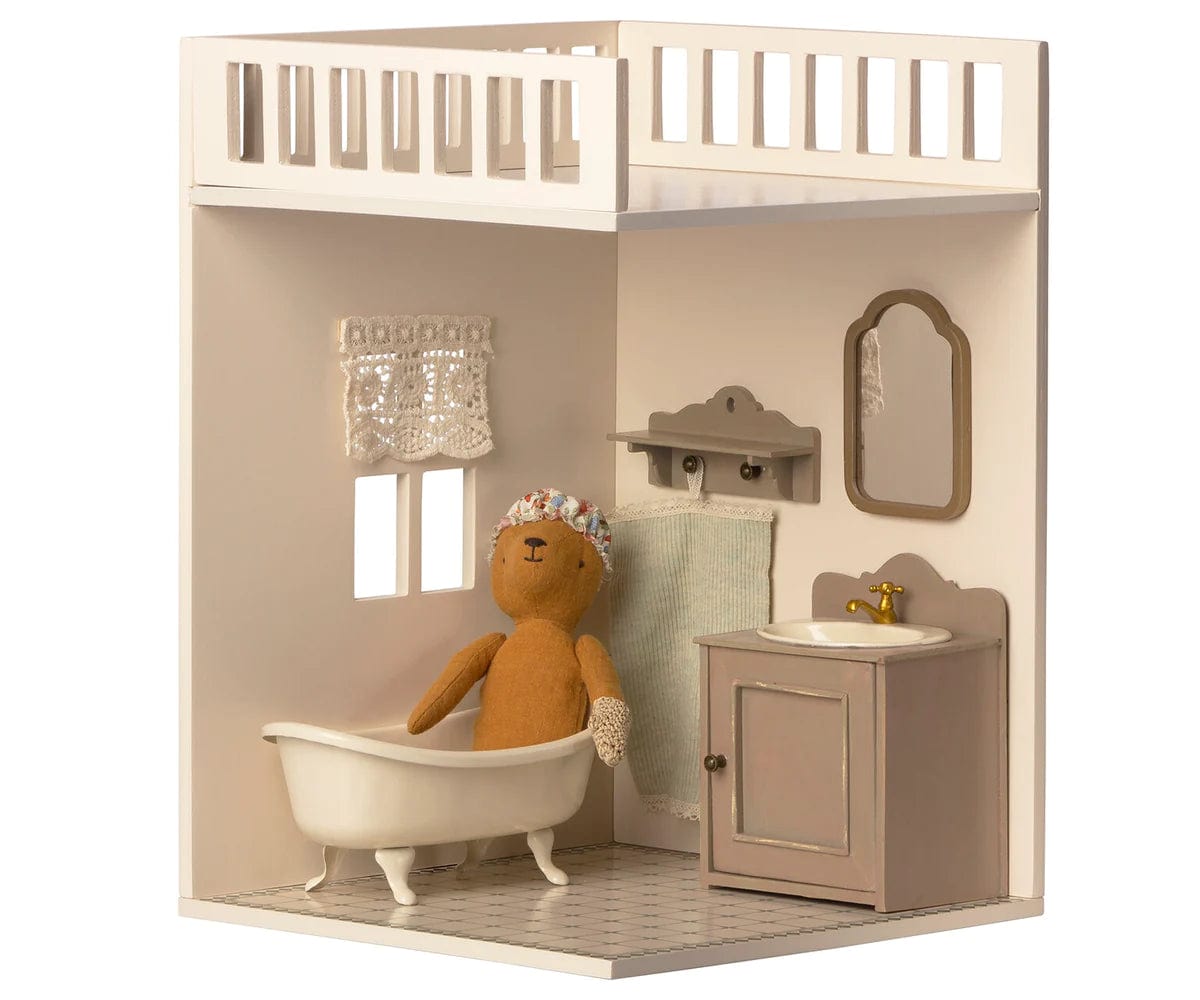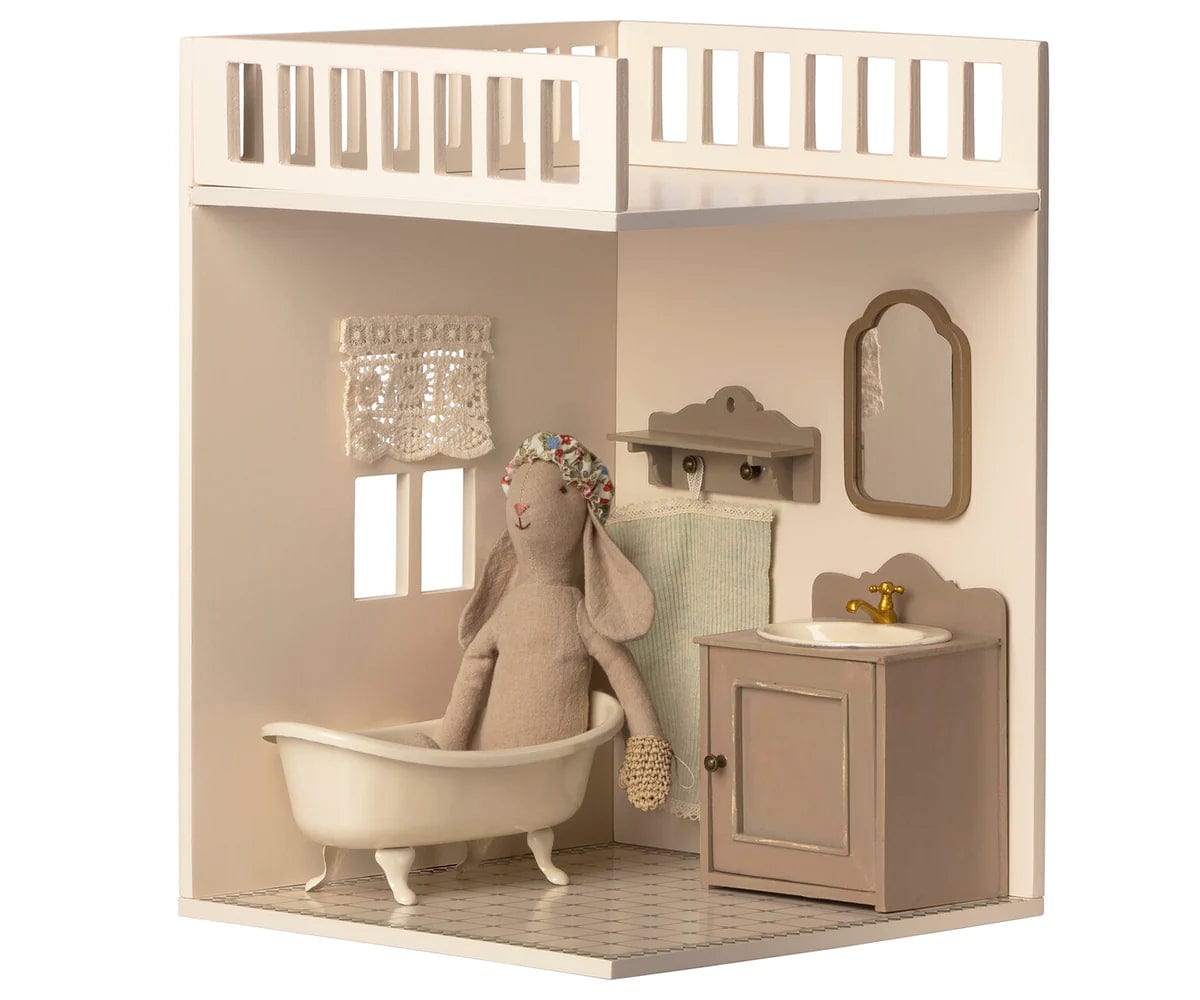 Maileg
Dollhouse Bathroom
Sale price
$ 62.00
Regular price
$ 62.00
The Maileg Miniature Bathroom comes with a nicely decorated floor. You will find 2 small curtains that will keep your Maileg friends private.

Dollhouse Bathroom is made of linden plywood, just like the Maileg Dollhouse.

Size Guide:

Like the Maileg Dollhouse, the Bonus Room will fit all mini or micro furniture and perfectly fits size 1 and 2 new bunnies and rabbits, as well as Mini Bunnies, Parent Mice, Big Brother Mice, and Big Sister Mice (or smaller).

Sizing Note:

Just remember, Size 1 and 2 Bunnies (or mini bunnies) and Parent Mice will best fit mini-sized furniture.
Micro-sized Big Brother and Big Sister Mice will best fit Micro furniture.
Bathroom Dimensions:
Measures 10 inches in length x 10.5 inches wide x 12.25 inches tall to the second level floor, but 15 inches tall if you include the second railing.