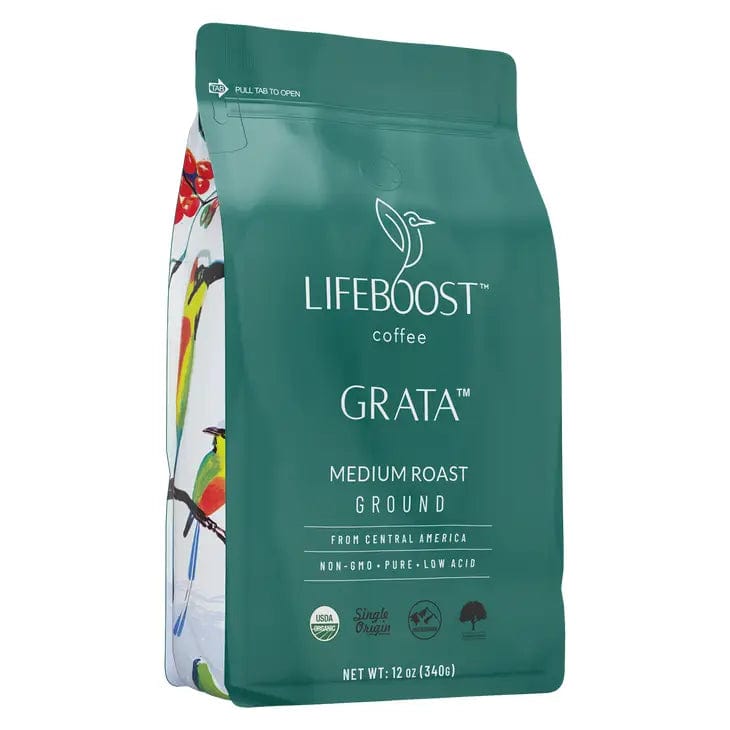 Lifeboost Coffee
Grata Medium Roast Coffee
Sale price
$ 27.95
Regular price
$ 27.95
Your cup of lifeboost premium healthy medium roast coffee comes from coffee beans individually hand selected as the premium bean(s) of a harvest. Your coffee beans are lovingly cultivated by local farmers, after being grown slowly to full maturity in mountain shade.

About lifeboost medium roast:
Single origin - one high-quality source, no blends.
Mountain shade grown - no pesticides used and bird-friendly for our environment.
Made in Nicaragua