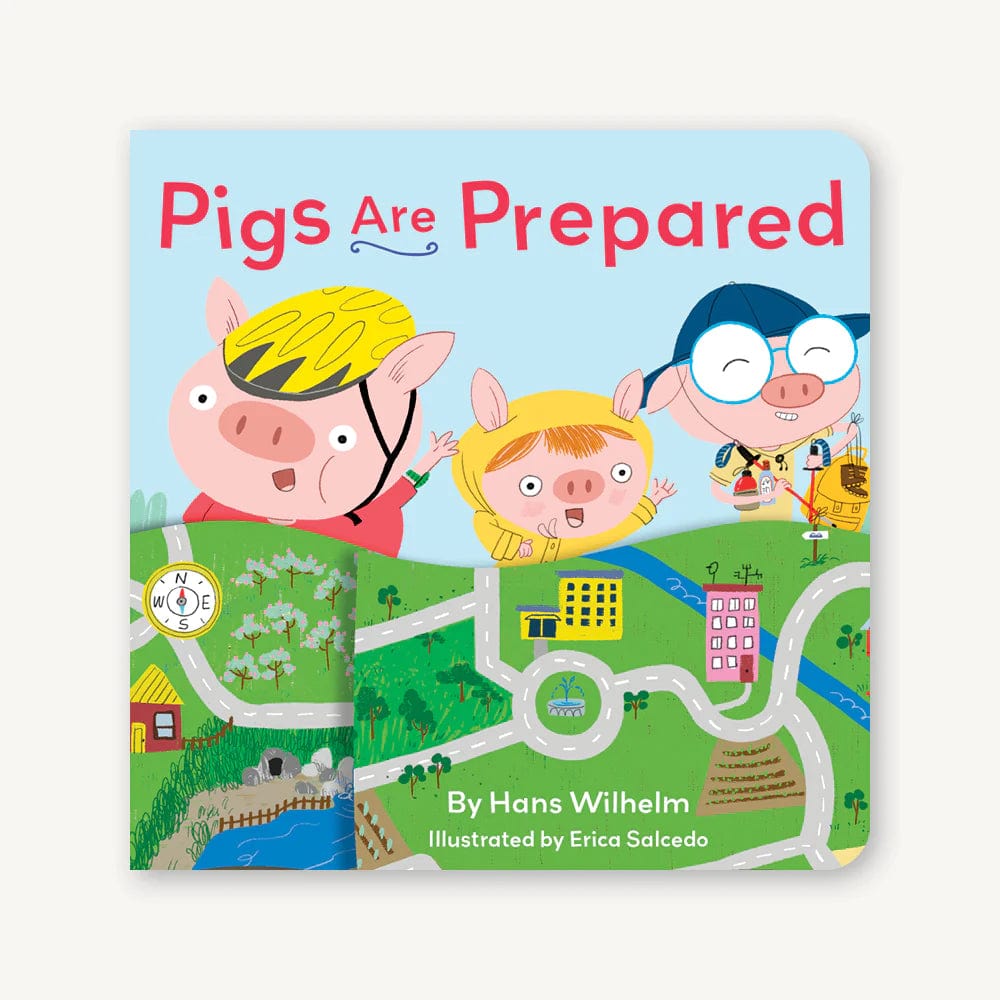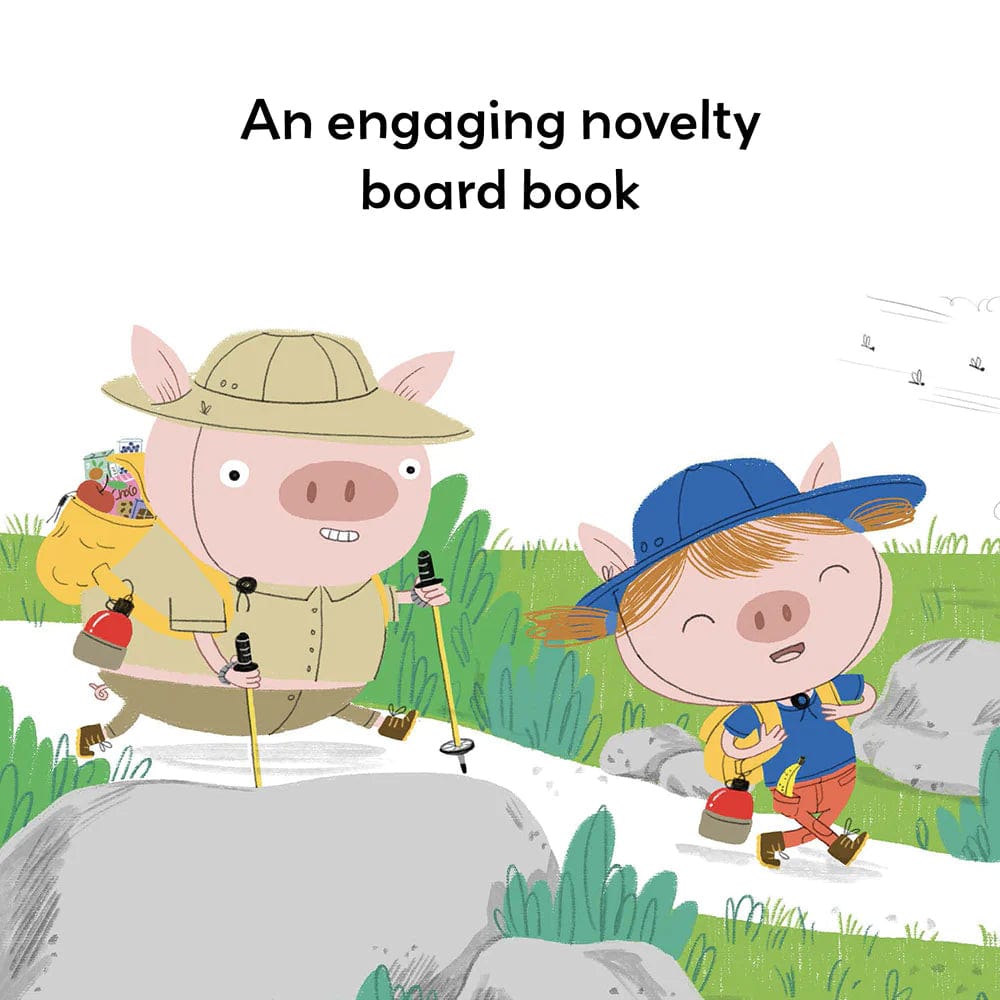 Chronicle Books
Pigs Are Prepared
Sale price
$ 9.99
Regular price
$ 9.99
It's an exciting, great big world out there! With some foresight and preparation, three charming little pigs are ready to take on any adventure, from summer picnics to rainy days, with a smile. 
Three little piggies just can't wait to play!
But first, they plan what they'll need for each day . . .
These little pigs are ready for anything! Readers will squeal with delight as they open the book's map-inspired cover to help the piggies find their way, then join them in their adventurous, fun-filled day! Transition times can be tricky, but this sweet rhyming story provides toddlers with a shining example of how to get ready for whatever comes next in their days. From wearing sunscreen and water wings when they go swimming, to packing the perfect picnic for a sunny day, to sporting helmets when they ride bikes, these little pigs know exactly what to bring to make every moment safe—and special.
GO-TO GIFT FOR TODDLERS: Toddlers will love the the cute, relatable illustrations; the sweet piggie characters; and the story about getting ready to go explore!
GETTING READY GETS FUN: The sweet rhyming story is perfect for kids learning how to get ready for what's next in their day. Preparing for adventures and activities to come make the piggies' experiences twice as fun!
THE LATEST IN THE LITTLE PIG SERIES: This adorable and engaging novelty board book is the latest adventure for the three little piggies of Pigs in a Blanket, Pigs in a Pickle, and Pigs at a Party. What will these adorable pigs get into next?!
14 Pages
Board Book