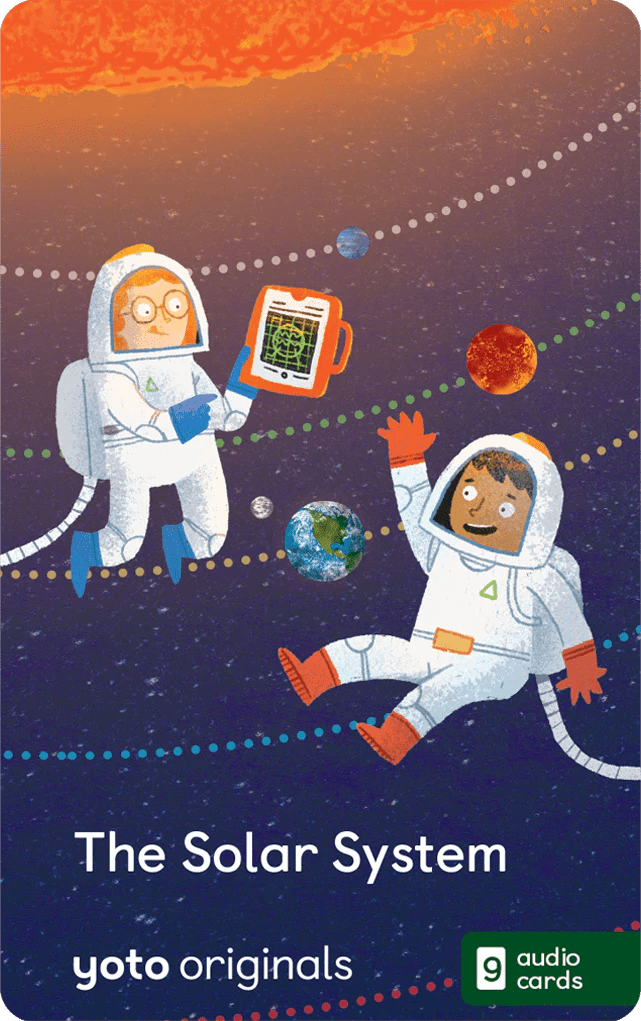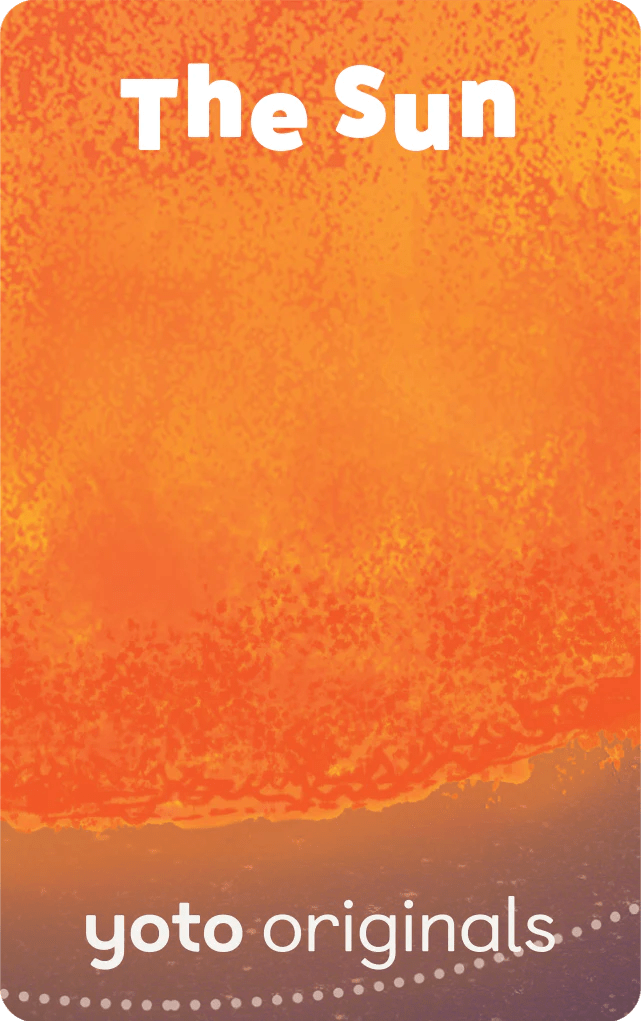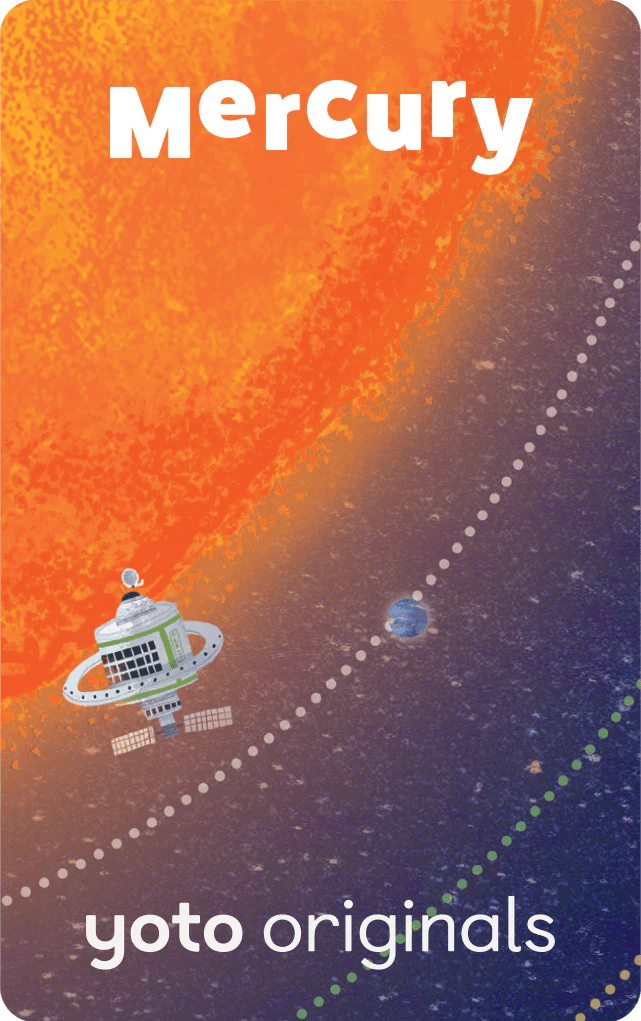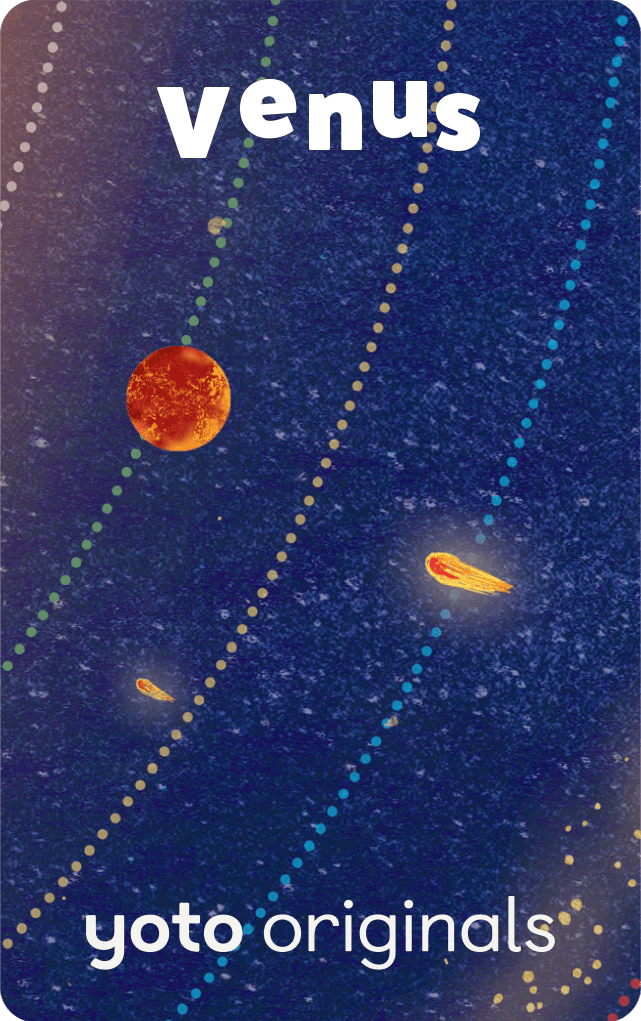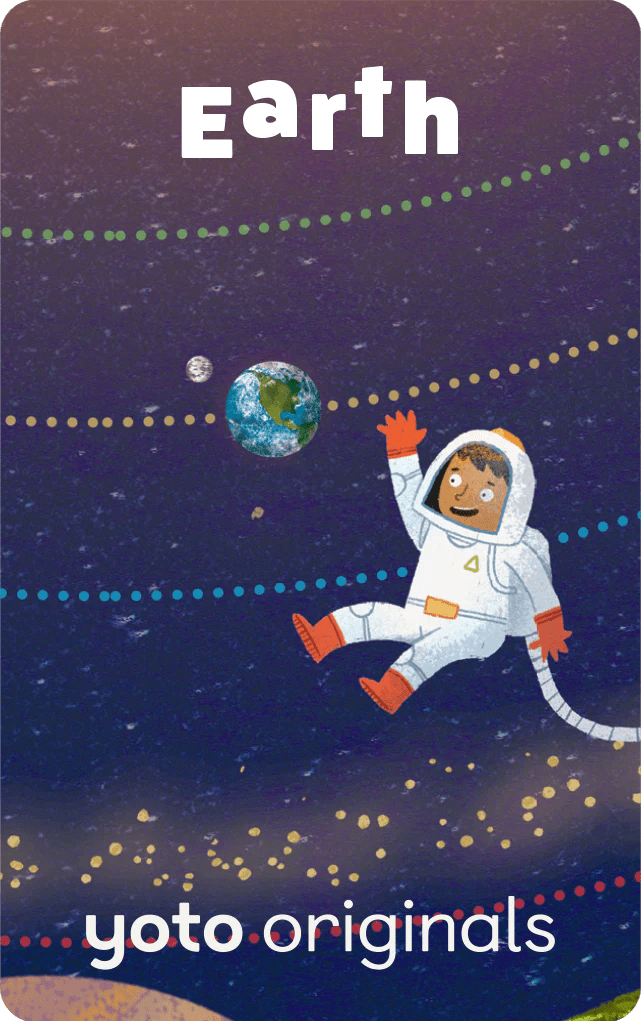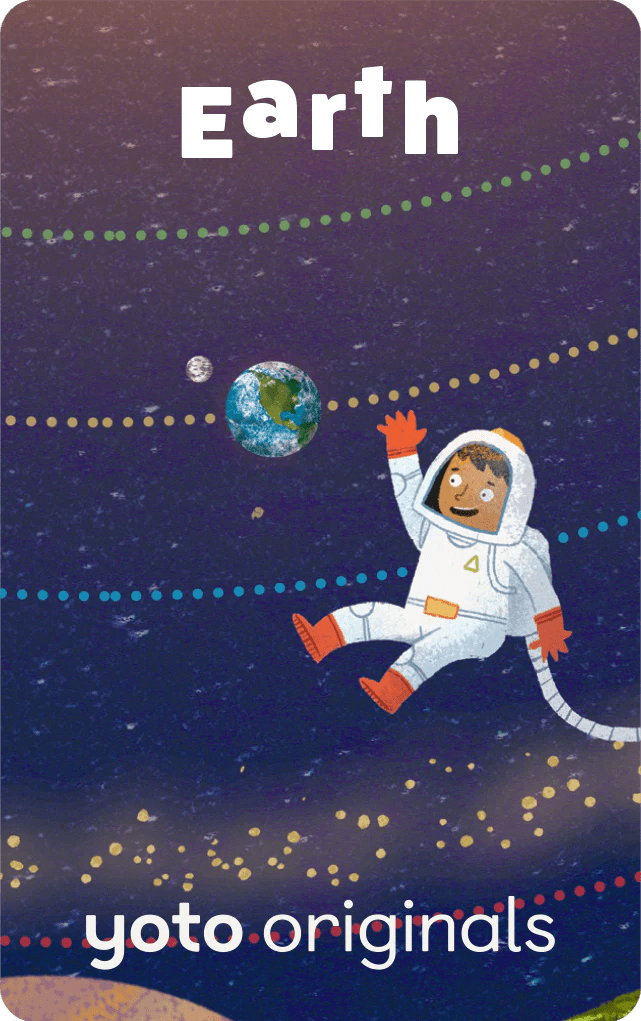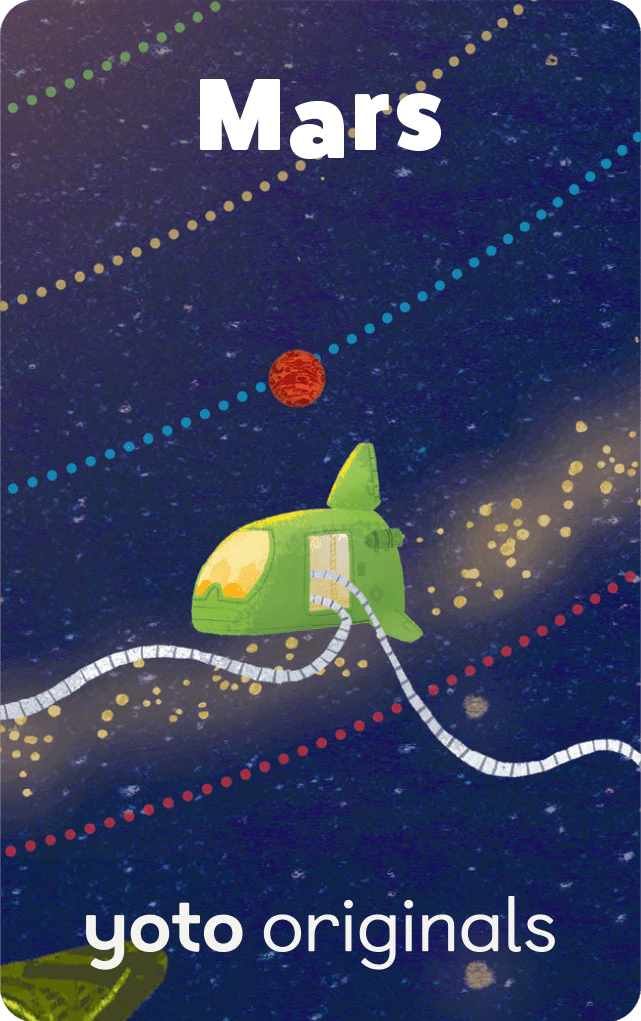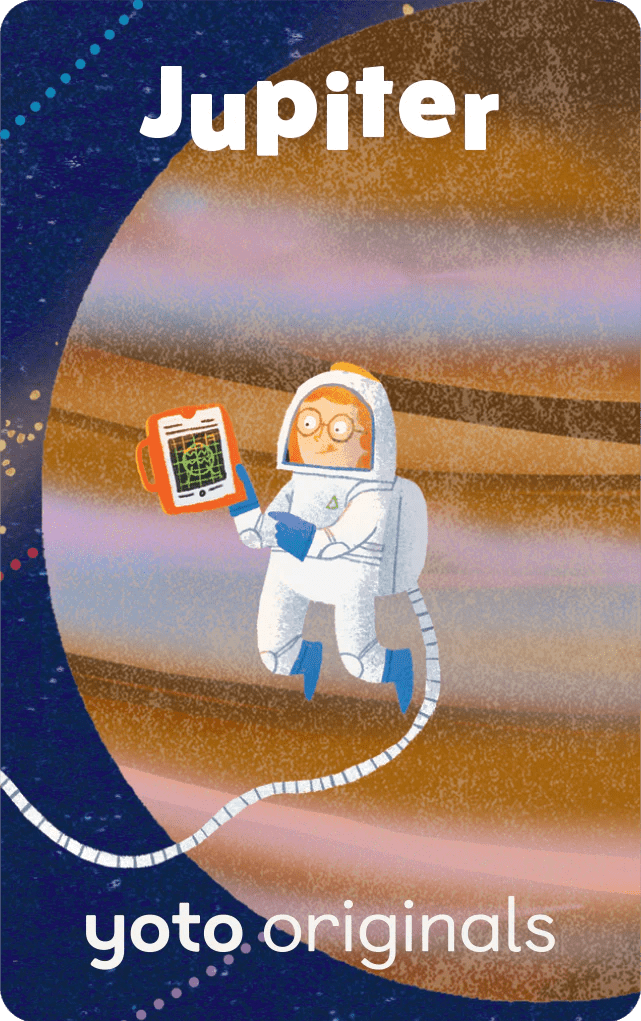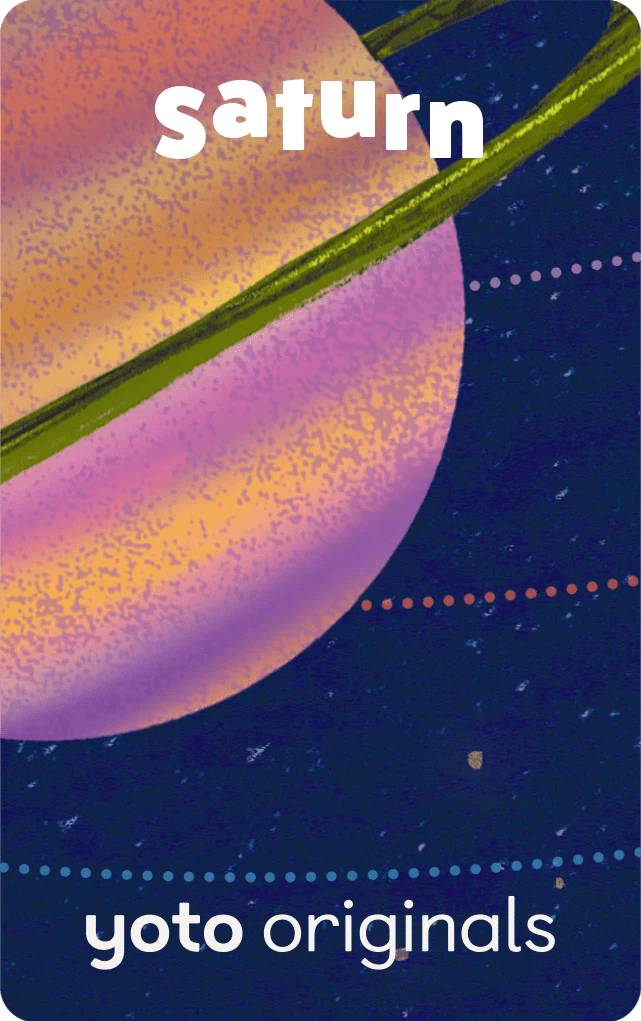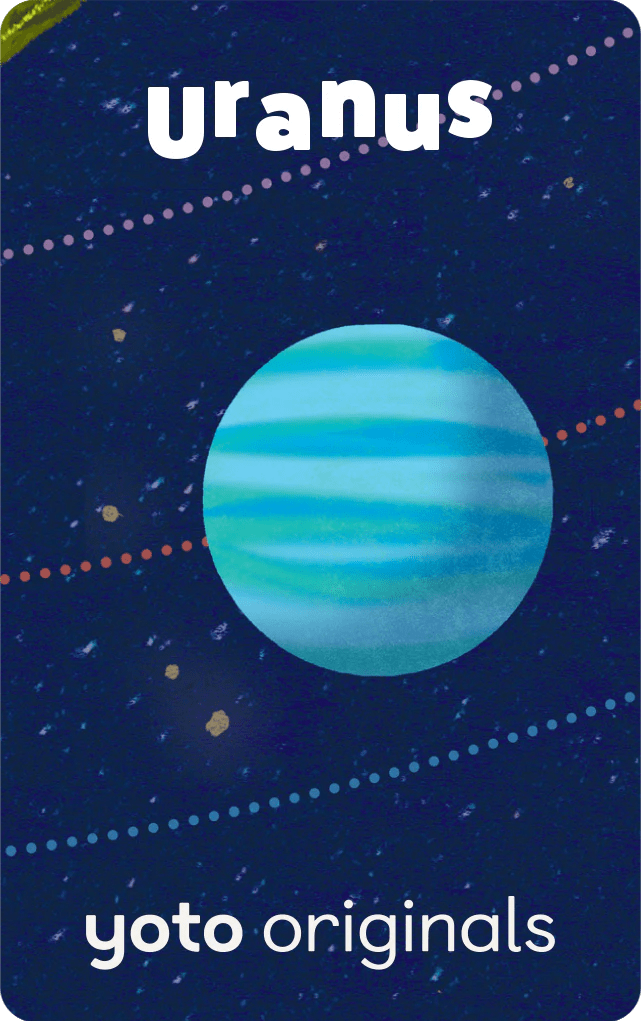 Yoto
The Solar System - 9 Audiobook Cards
Sale price
$ 29.99
Regular price
$ 29.99
Thanks for signing up for restock notifications!
There was an error signing up for restock notifications. Please try again.
Sign up for restock notifications
Yoto says: Jamal and Kat are on a scavenger hunt around the solar system! Join them on an interactive space adventure to explore all eight planets.
Kat and Jamal are in their last year of Solar System Space Camp. Their final mission? A scavenger hunt around all eight planets. Using nine Solar System cards, kids become space cadets, joining Kat, Jamal and their trusty Transmitter as they find flags and unlock clues on each planet in our solar system.

Start your space adventure with the Sun card before exploring further afield. Switch cards to land on Mercury and learn everything there is to know about the rocky planet while searching for the flag. Then unlock your clue and head back to the Sun to carry on the mission. (Or, stay on the planet and discover a secret quiz…) What will the clues reveal? Only those who complete the mission will find out.

Produced and developed by Yoto, with astrophysicist Sarah Barker, this out-of-this-world adventure will inspire curiosity, creativity and independence in any aspiring astronaut. Now, watch out for asteroids, it's time to enter hyperspeed!
Run Time: 3 Hours, 30 Min