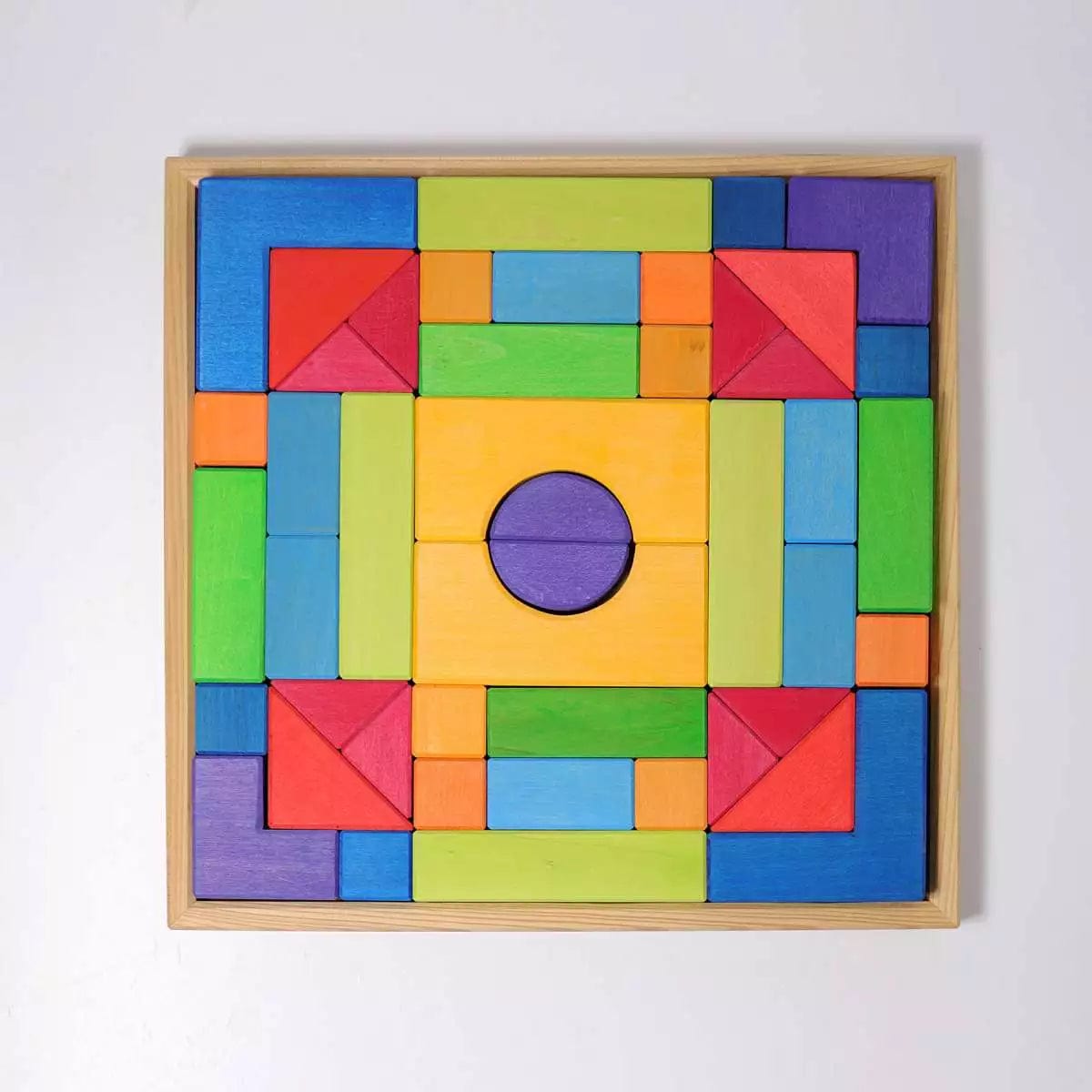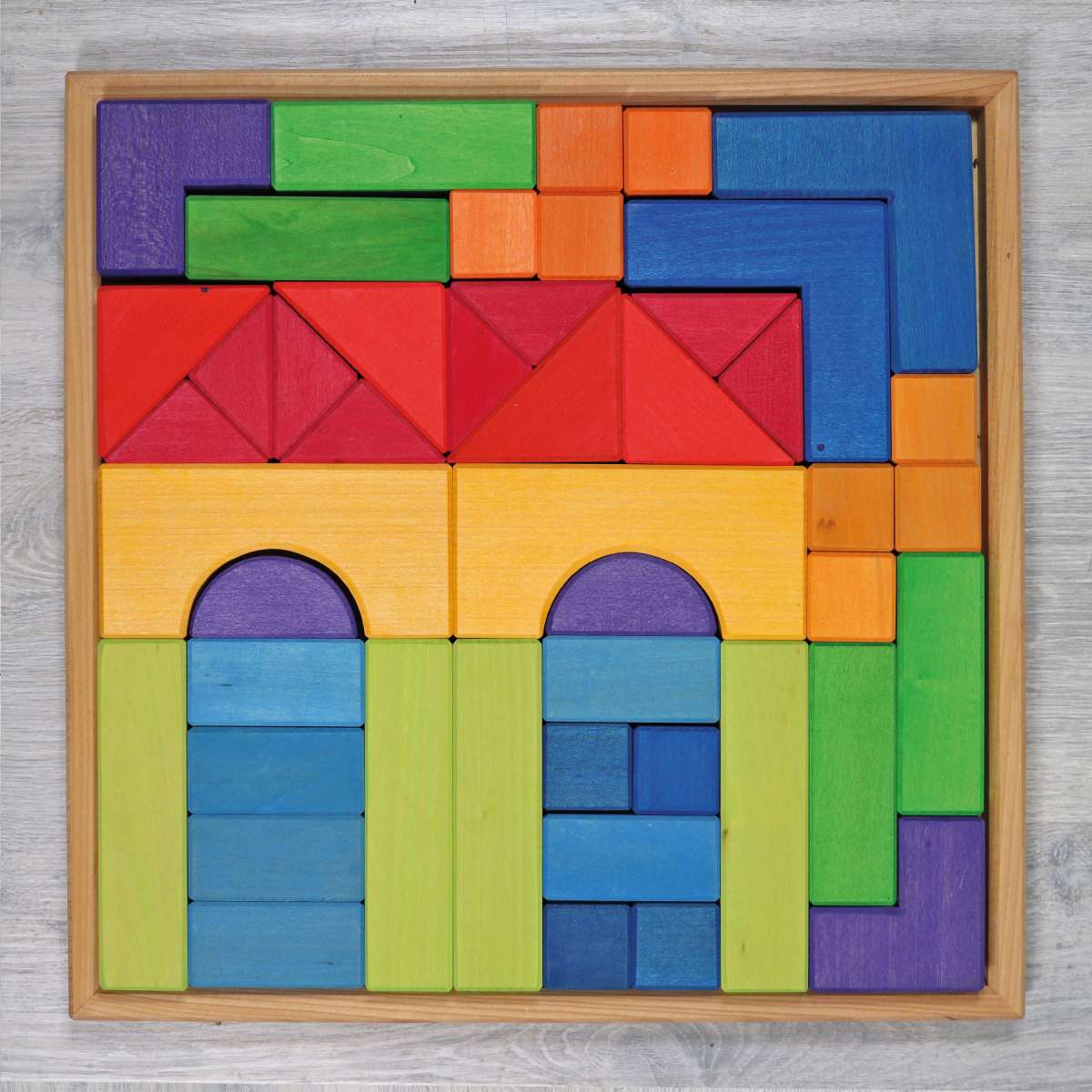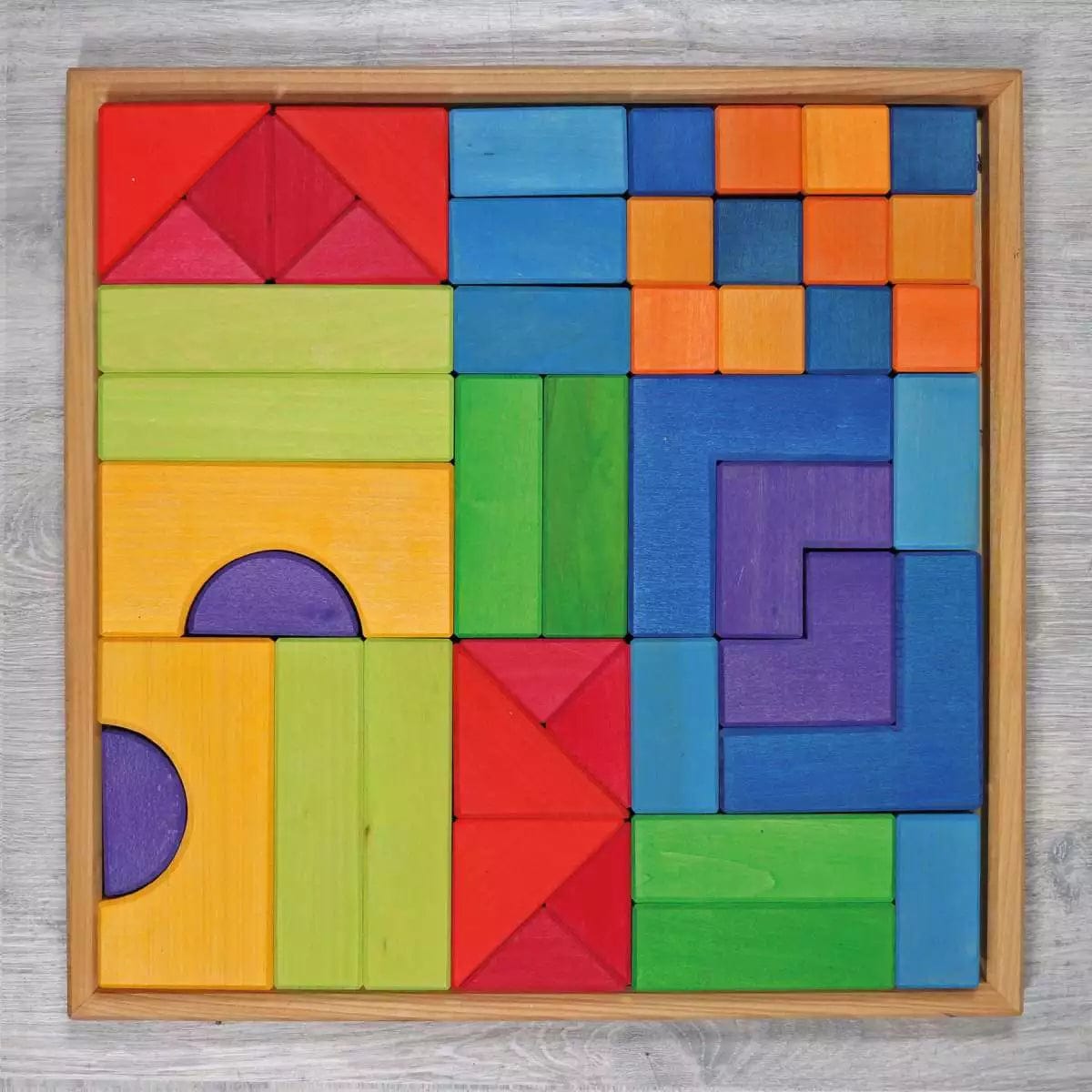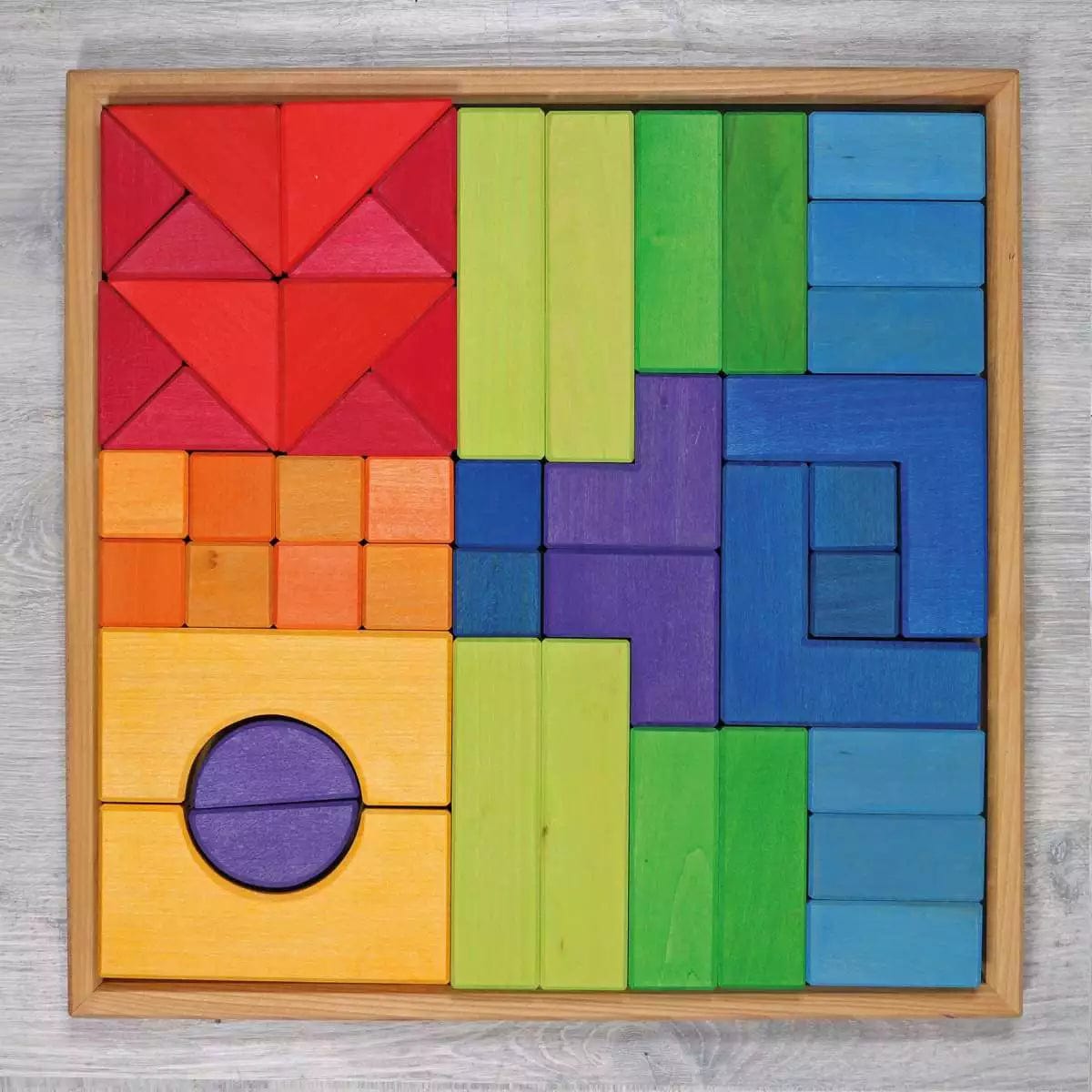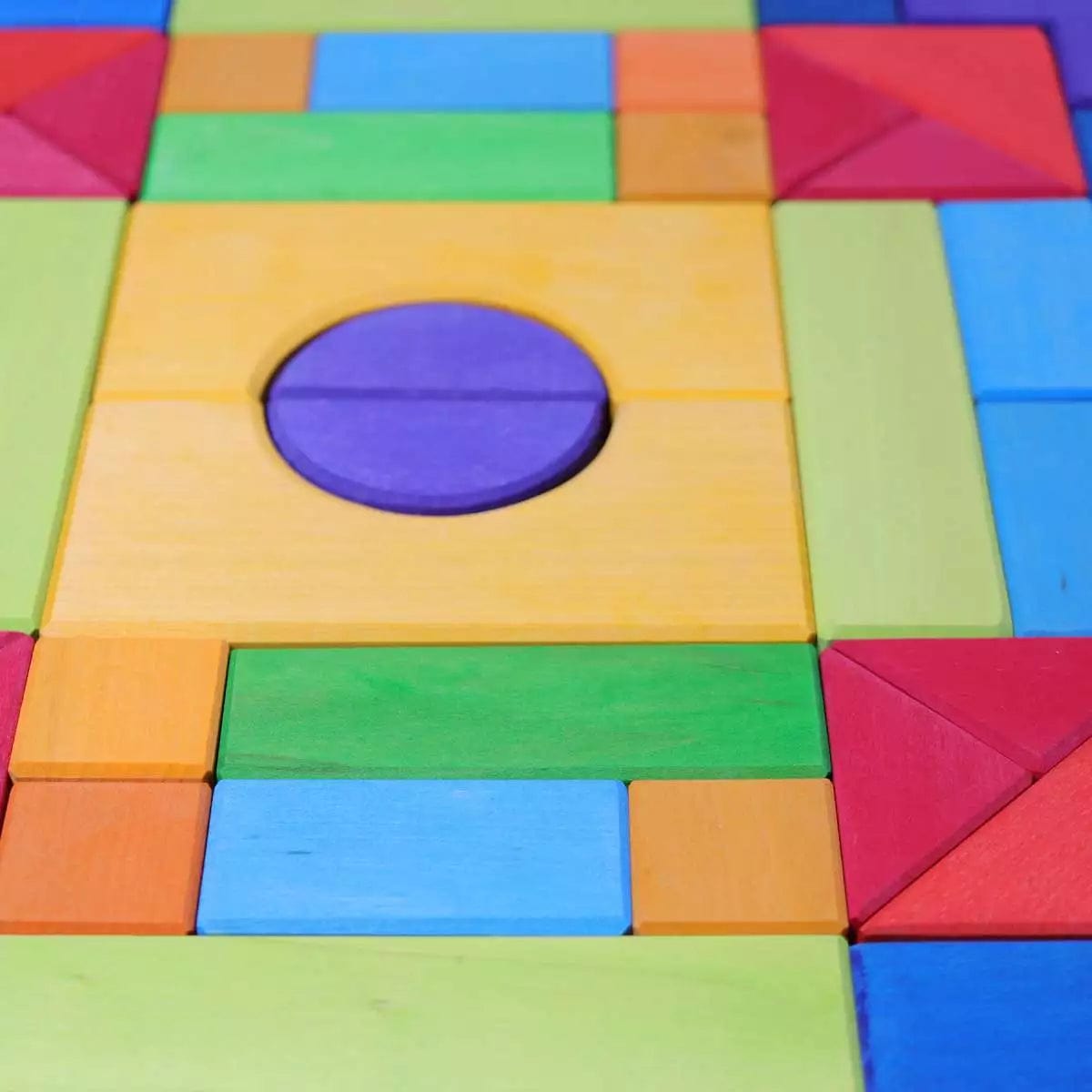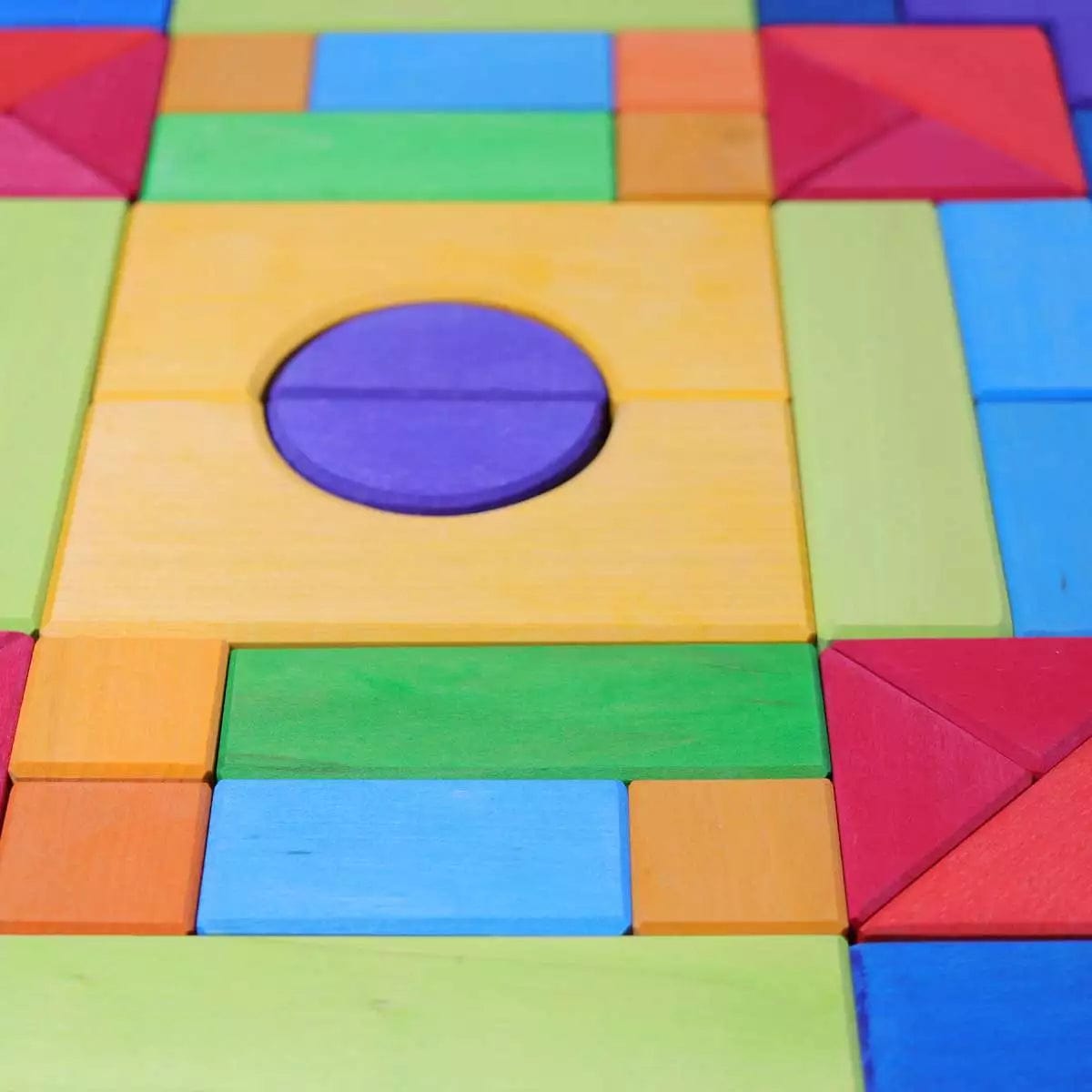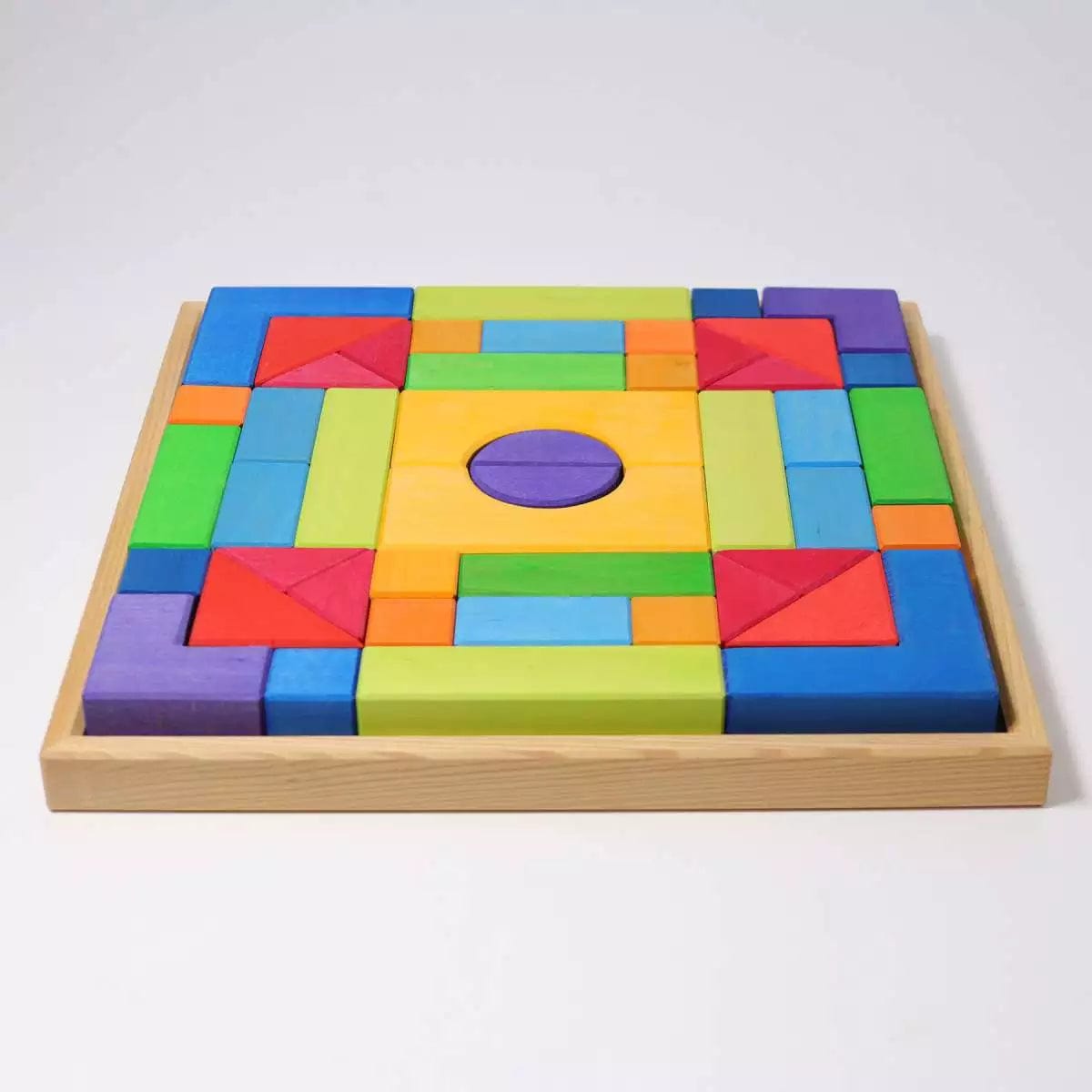 Grimm's
Basic Building Set 2
Sale price
$ 130.00
Regular price
$ 130.00
The shapes and colors of this kit are inspired by Friedrich WA Fröbel's concept of early childhood education and his pedagogy (1782-1852).
The basic building set (Art. No. 10200) is particularly ideal for small children with fewer parts and therefore large building blocks and simple shapes. Later, the children will find everything they need to build in this standard building set.
The many parts let the children's imagination run wild and offer many possibilities for building houses, walls, fences and stables as well as towers and castles.
While building and playing, the children's fine motor skills and spatial thinking are also trained.
46 building blocks in a wooden frame.
Wood: Linden wood varnished or oiled.
Dimensions: wooden frame length 44.5 cm, individual blocks 4 cm thick, lengths of 4-16 cm.

Age: 1+