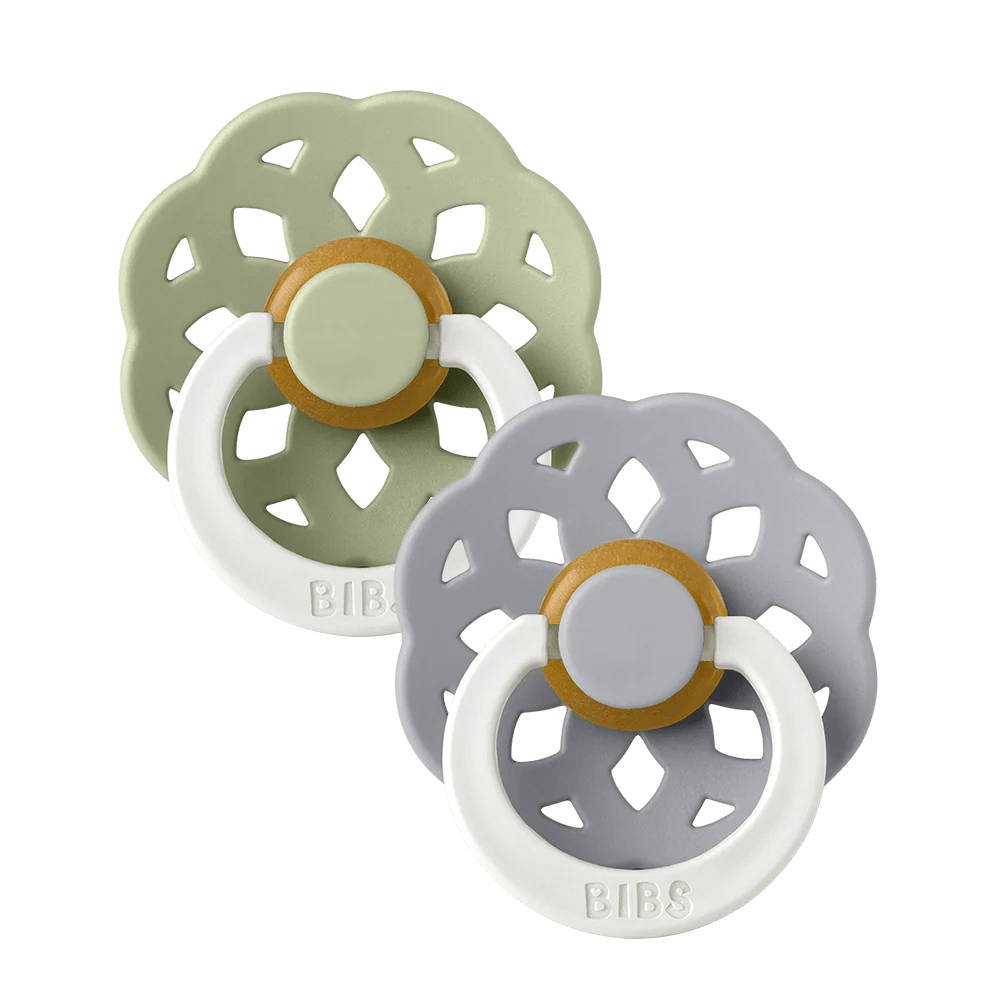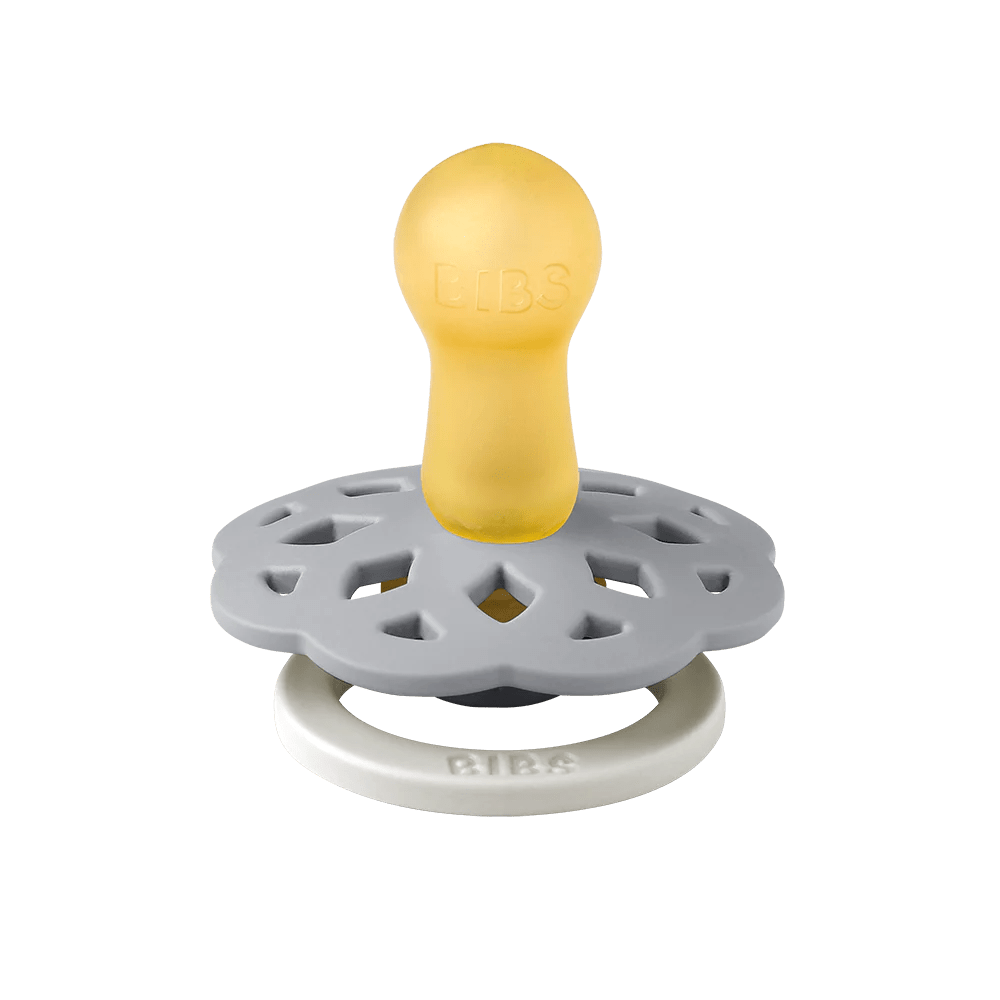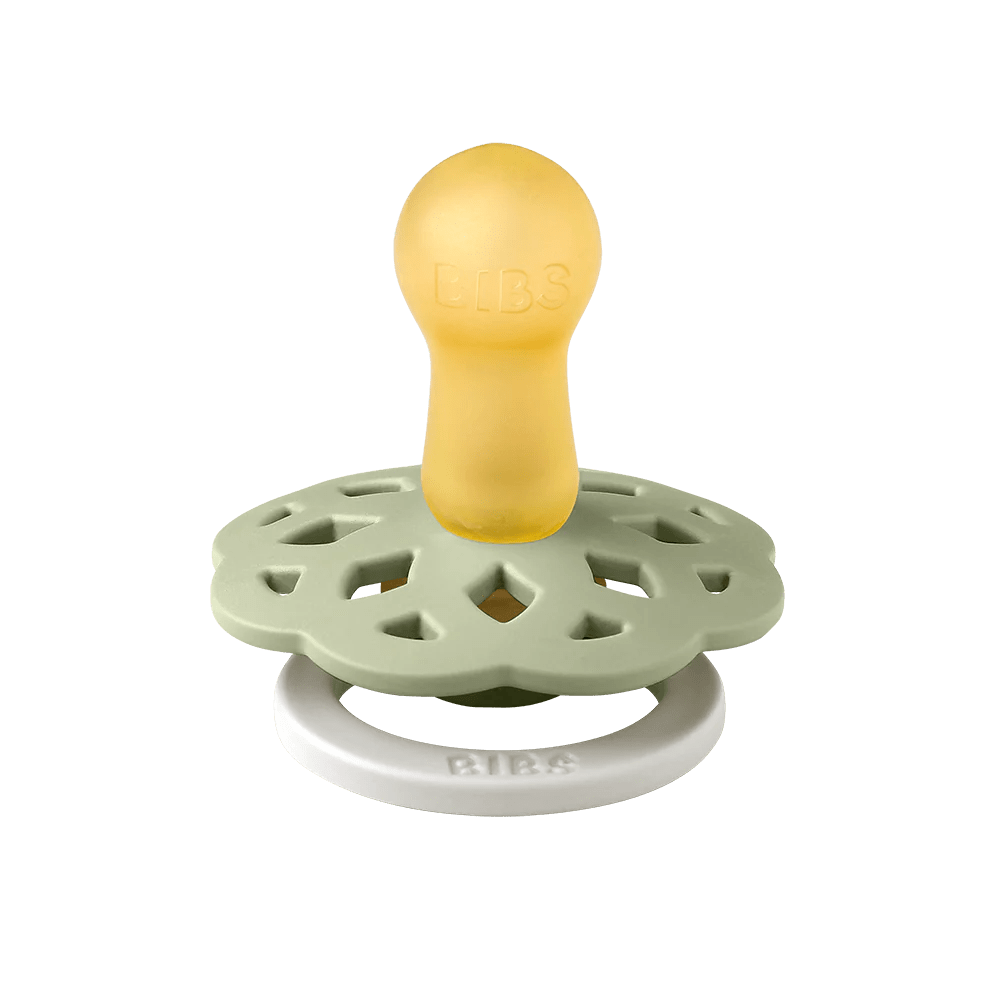 Bibs Pacifier
BIBS Pacifier Boheme GLOW 2 PK Sage/Cloud
Sale price
$ 16.99
Regular price
$ 16.99
We are proud to present BIBS new pacifier "BIBS Boheme". With its romantic and artistic silhouette, BIBS Boheme takes inspiration in the modern bohemian style with deep appreciation for mother nature. The bohemian style combines natural elements like wood, rattan, and macrame with artistic, quirky, and organic patterns making this new design fresh, creative, and super cute.
KEY TAKE AWAY
Unique bohemian-inspired BIBS pacifier with a round nipple. 

The round soft natural rubber nipple is recommended by midwifes to support natural breastfeeding.

Round lightweight shield made of 100% safe and food-grade material Polypropylene (PP).
Available in a large range of the most popular BIBS colours.
Complies with the European Standard EN 1400+A2. 
Designed and made in Denmark/EU.
• 100% free from BPA, PVC and phthalates.
• Designed and manufactured in Denmark.
Size 2 (6-18 months) which is also suitable for newborns
Sterilize each pacifier before use.
Boil in water for 3 minutes and set aside to dry and cool. We recommend that pacifiers be used for 3-4 months due to hygienic reasons.  Do not use a pacifier that shows any changes in color or irregularities of pacifier, because it is made of natural rubber, the nipple may expand a bit with use.