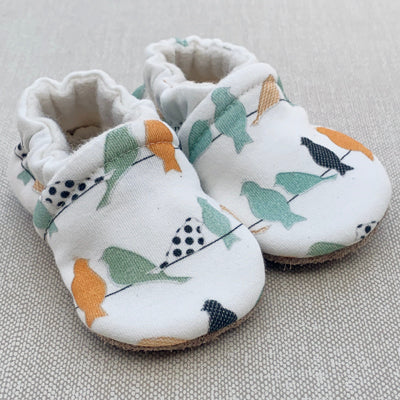 Snow + Arrow
Birds on a Line Organic Slippers
Sale price
$ 29.00
Regular price
$ 29.00
This Snow and Arrow slipper is crafted from 100% organic cotton knit outer and is fully lined with 100% USA grown and milled cotton fleece and features a non-slip leather sole. Our special elastic ankle is designed to easily go on and gently hug your little one's ankle, but best of all they are going to stay on wiggly feet!
Please note sizes 0-3 months and 3-6 months are crafted WITHOUT leather toe kicks. Sizes 6-12 months and up include leather toe kicks.
Exact pattern placement may vary from stock photo.
All slippers are handcrafted in Heber Springs, Arkansas.