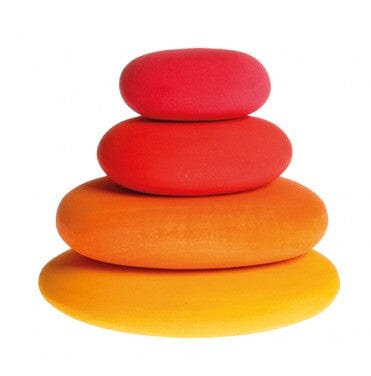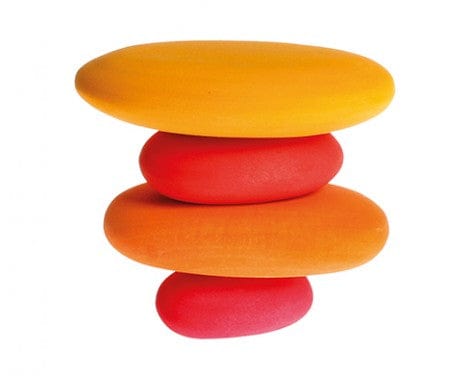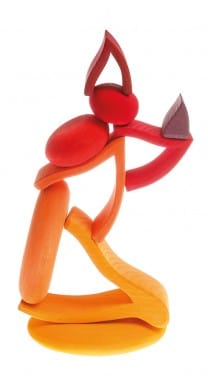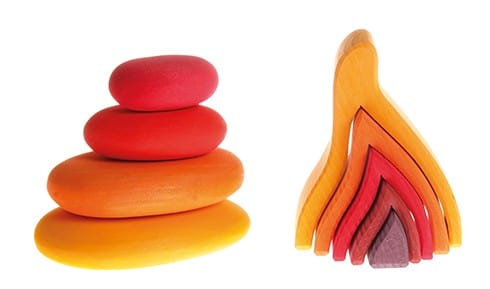 Grimm's
Building Set Fire Pebbles
Sale price
$ 25.00
Regular price
$ 25.00
Building, stacking and finding just the right balance with these organic, round stone shapes is challenging and fun.
Enrich small worlds of your own creation: add to a river (silk scarf), make a cave, present a stony landscape or build a cairn.
SOLD SEPARATELY Perfect in combination with our Elements: Fire (10730/10780), Water waves (10720/10770) and Earth (10740/10790). 4 pieces in shades of blue. Materials: lime wood, non-toxic water based color stain. Size: H = 2,5cm, L = 6-12cm.
Great for little ones
These are very easy for my 10 month old to stack
Great quality
Super open-ended and great quality! Even I love the feel of them
Versatility at a great price
We love grimm's pebbles. So much so that we have every set. They are priced well and are versitile. They are easily stackable, have vibrant coloring, and with a little imagination they can be anything from fish to scenery.