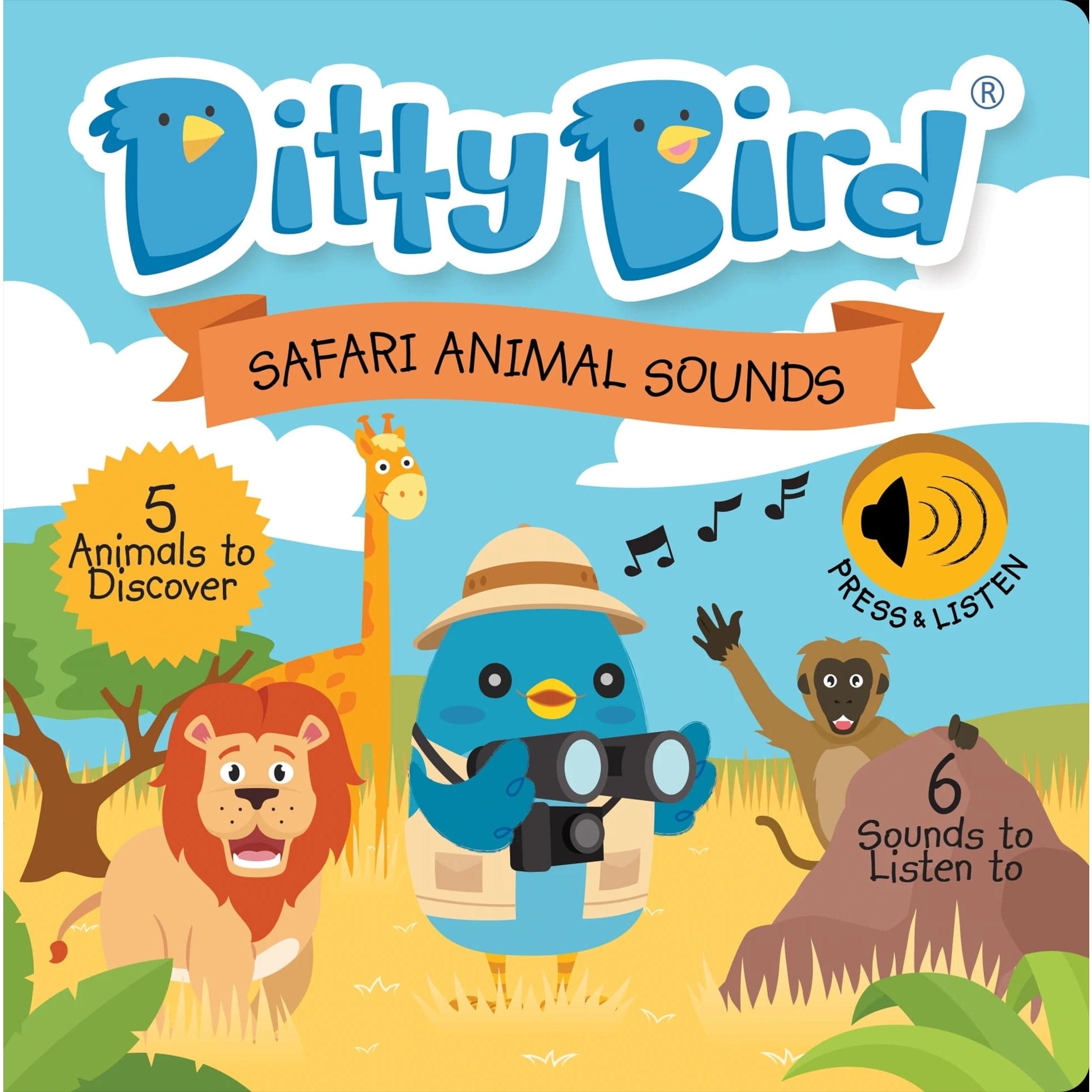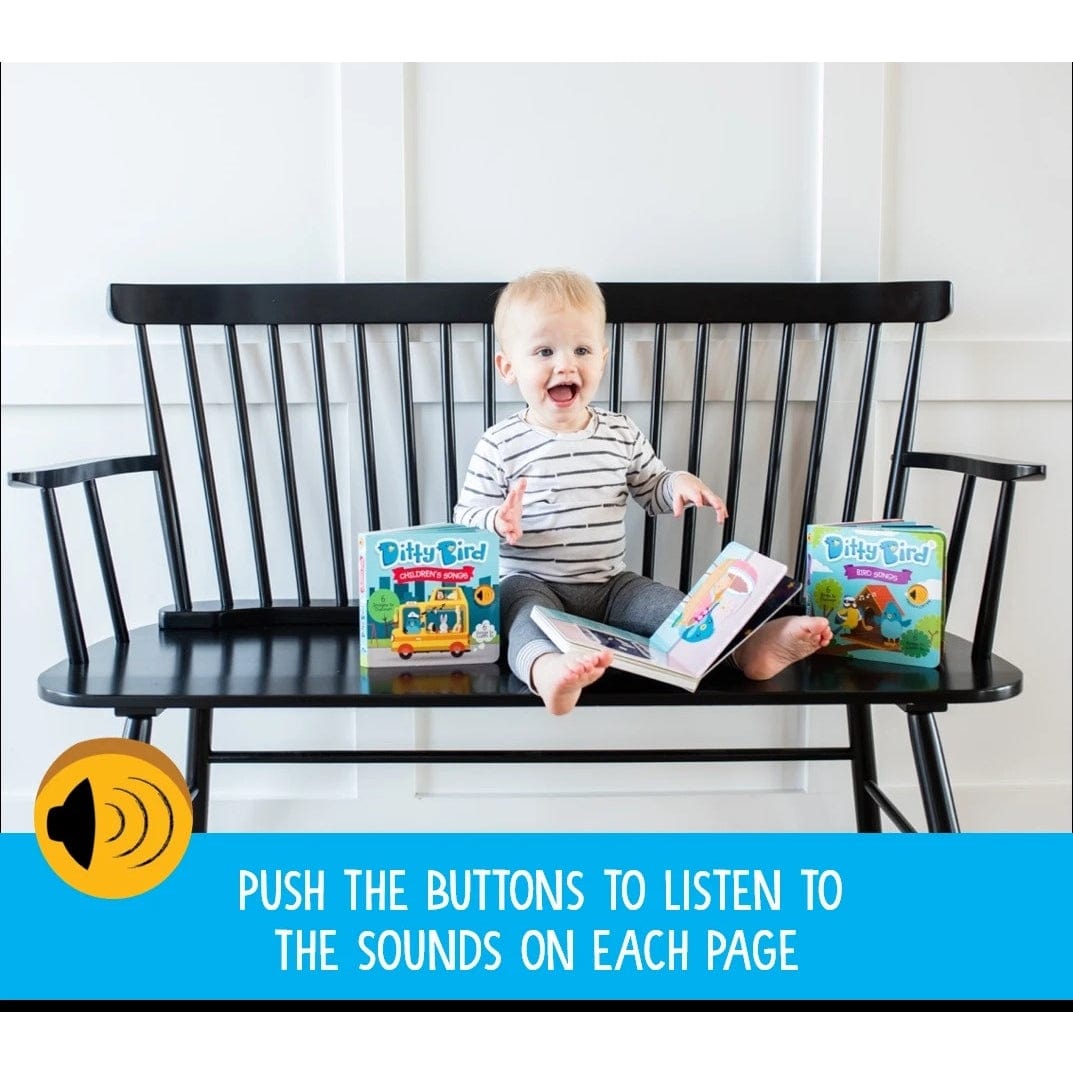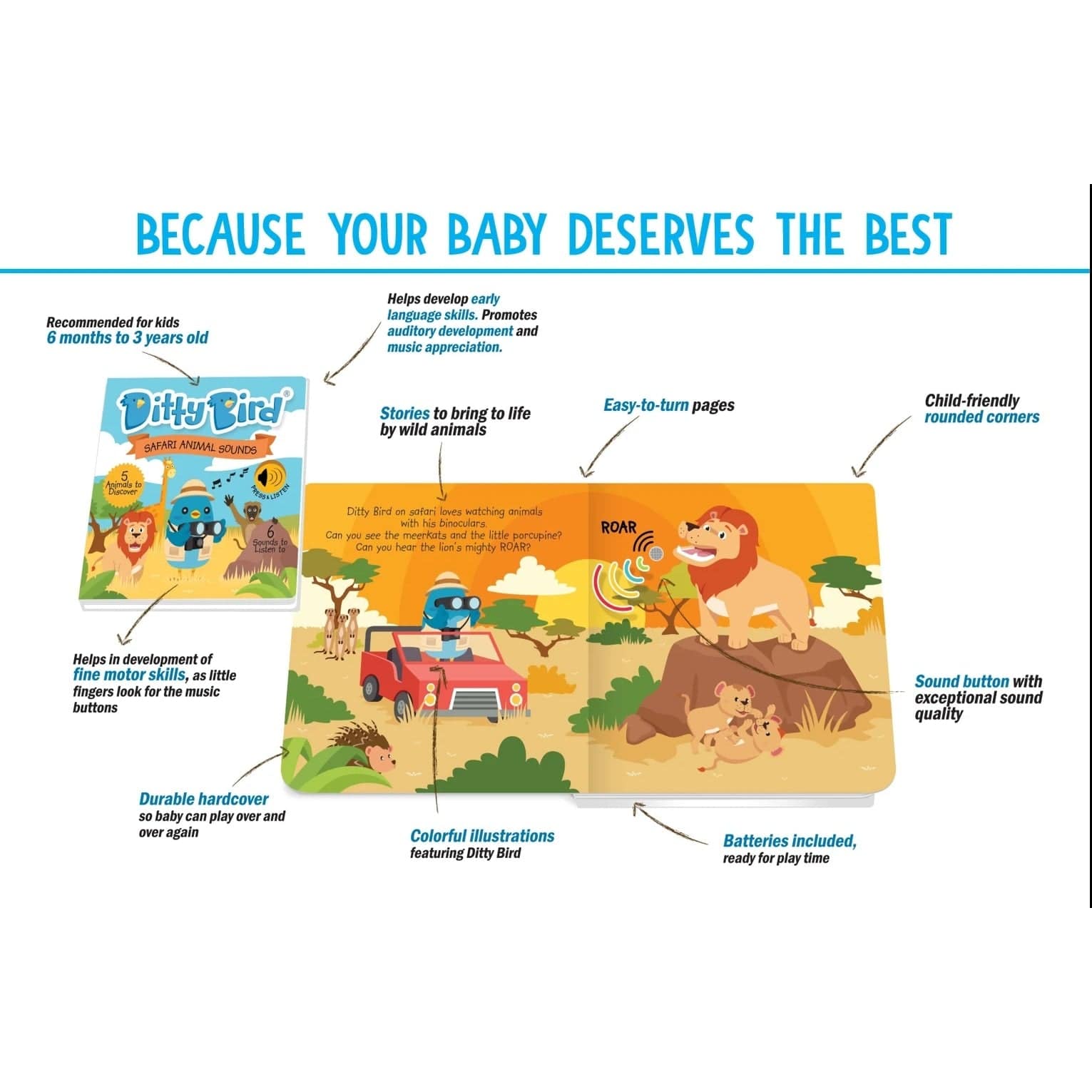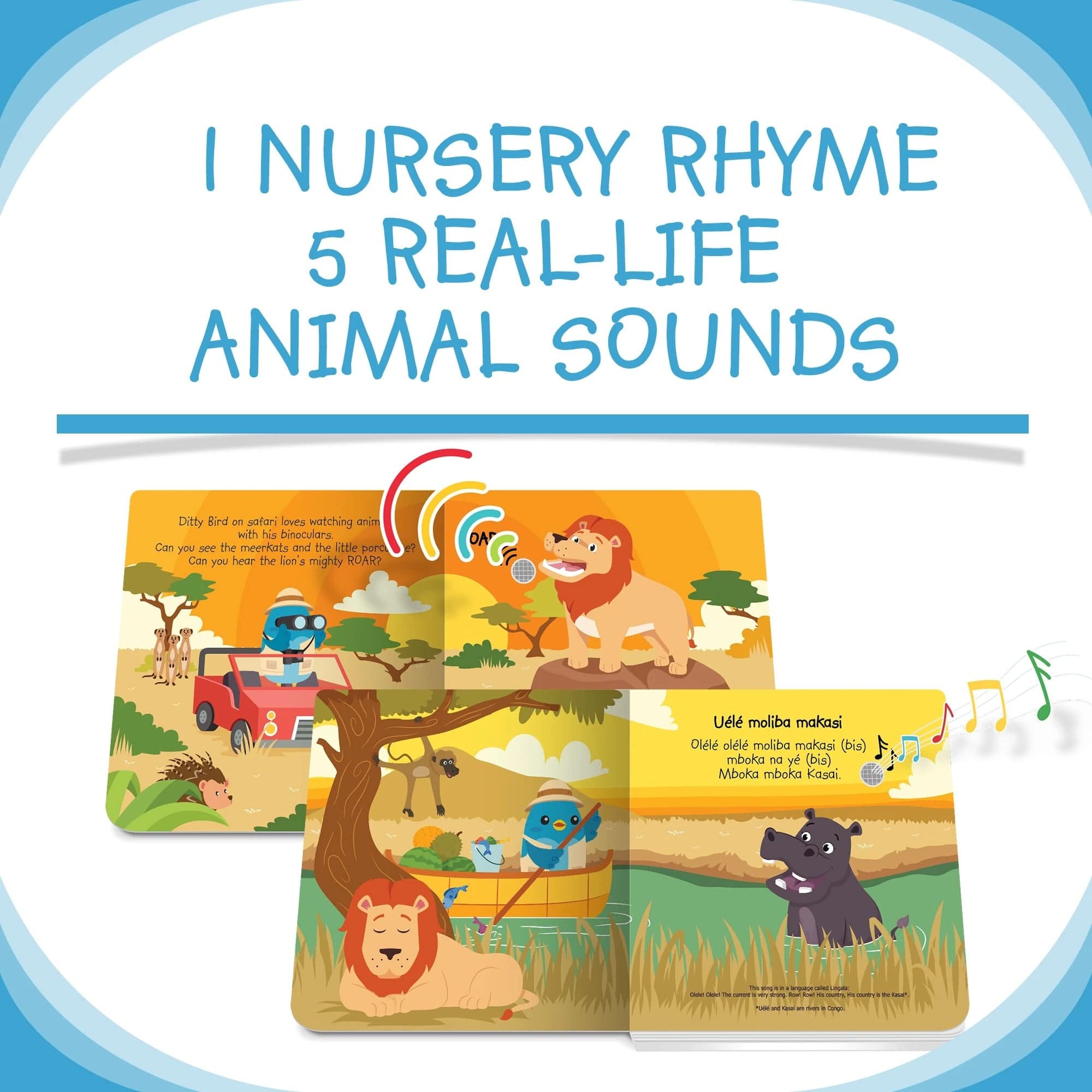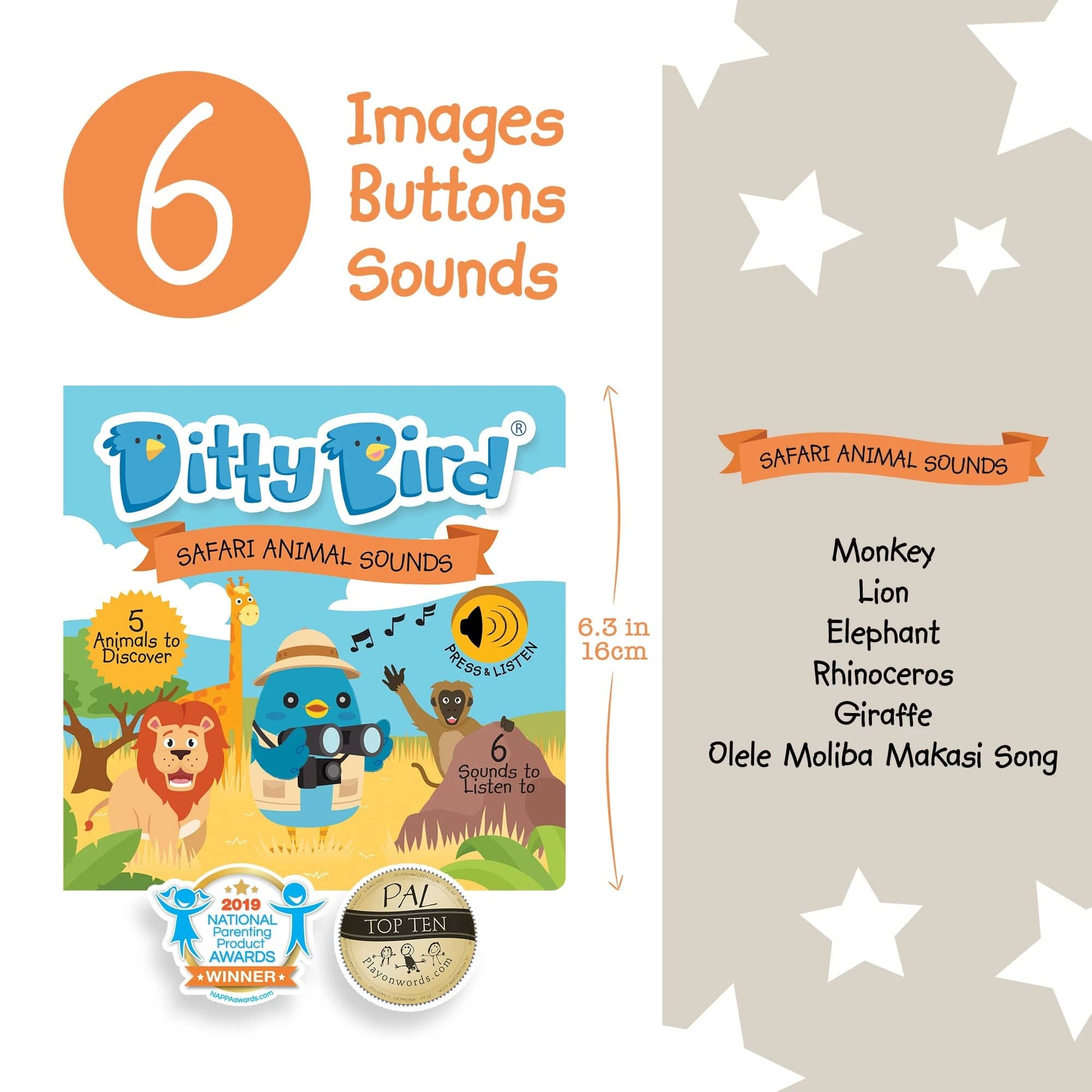 Ditty Bird Book
Ditty Bird Baby Sound Book: Safari Animal Sounds
Sale price
$ 17.49
Regular price
$ 17.49
Let's go on a jungle safari with a ditty bird and his friends to discover the sounds and songs of African animals. A gentle touch of the 'sound dot' on each page will trigger real-life sounds of five favorite animals along with a song in Lingala! The book introduces the first facts about five favorite wild animals: The lion "Roar", The monkey "Ooh, ooh", The elephant "Trumpet", The giraffe "Munch", The hippopotamus "Grout"

An interactive musical songbook for baby, toddler, 1-3 years old: read, listen, and sing along as ditty bird sings your favorite songs. Educational toy language development: reciting and singing nursery rhymes is a great way to support children's language learning. The engaging electronic push buttons help build early language ability and fine motor skills. Oppenheim toy portfolio gold seal award "These will be fun to share and sing along with". 
Each book requires 3x type ag10 standard batteries.
Batteries are included in the book.