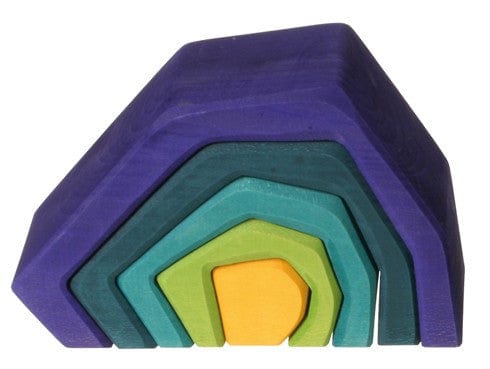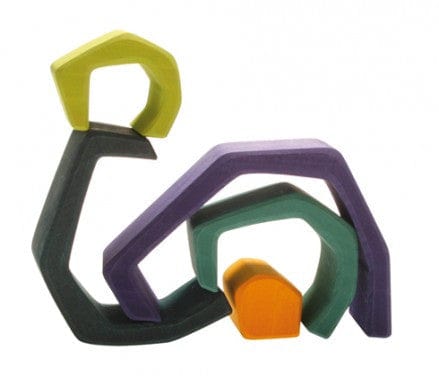 Grimm's
Earth
Sale price
$ 36.00
Regular price
$ 36.00
The Earth is really versatile and ideal already for small children! Toddlers stack, sort and build and as the children get older they will use it as fence for animals, like a tunnel for vehicles, as house for dwarfs and dollhouse dolls, build amazing sculptures... this toy will always be integrated in playing with a lot of fantasy. Materials: lime wood, non-toxic water based color stain. Size: length 16cm.
My favorite Grimm's element
This stacker has been a hit with my daughter! It's my favorite Grimm's element stacker because my 2yo can easily pick it up from her shelf on her own since the pieces don't fall apart! Since the one side has an angle, the pieces stay together when you pick it straight up :) It has also been fun to use with our semicircles to make hotels, houses, etc. It's such a fun toy!