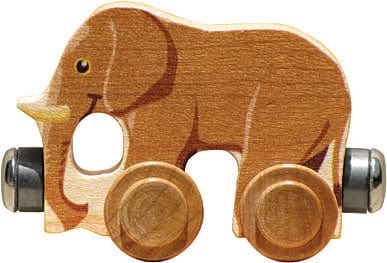 Maple Landmark
Elmer Elephant
Sale price
$ 6.60
Regular price
$ 6.60
This playful pachyderm is a peanut pick-pocket (and he is fond of alliteration, too). Elmer Elephant is crafted from local sustainably harvested native maple hardwood and is compatible with our and other wooden railway systems. Measures approximately 3" x 2" high. Strong magnets allow you to attach to your name or make a special train. Non-toxic finish.
Elephant
The quality is good like usual for this brand, but the color was dingy and ugly, not bright and warm brown like the picture showed.
If I was local I would have returned it. We gave it to an older boy instead of little girl as intended.