Minikane
Faustina Vintage Girl Doll
Sale price
$ 35.00
Regular price
$ 35.00
Faustine, Vintage Minikane Gordis doll

– 34cm
– Hairless
– Brown/caramel eyes
CLOTHES SOLD SEPARATELY
VINTAGE NAKED DOLLS & INFANTS IN 34CM (13.4 INCH) SOFT VINYL.
Minikane dolls are made in Spain and guaranteed without phthalates. They benefit from rigorous specifications, respecting CE standards.
Little girls and little boys from Africa, Asia & Europe who smell like vanilla and who can also go in the bath. Composition without phthalates. Toy from 10 MONTHS.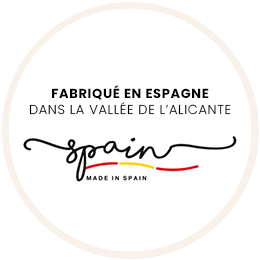 So cute!
I ordered this early to stash away as a Christmas gift for my 3-year-old. It really is so cute, and well made. I love that it's made with non toxic material, because I know she will snuggle it all day. I was skeptical about the vanilla smell, but it's actually pleasant and not overpowering.
Yay for starting Christmas shopping early! We're sure she'll love the new doll! Thanks for your review and for shopping Lil' Tulips!