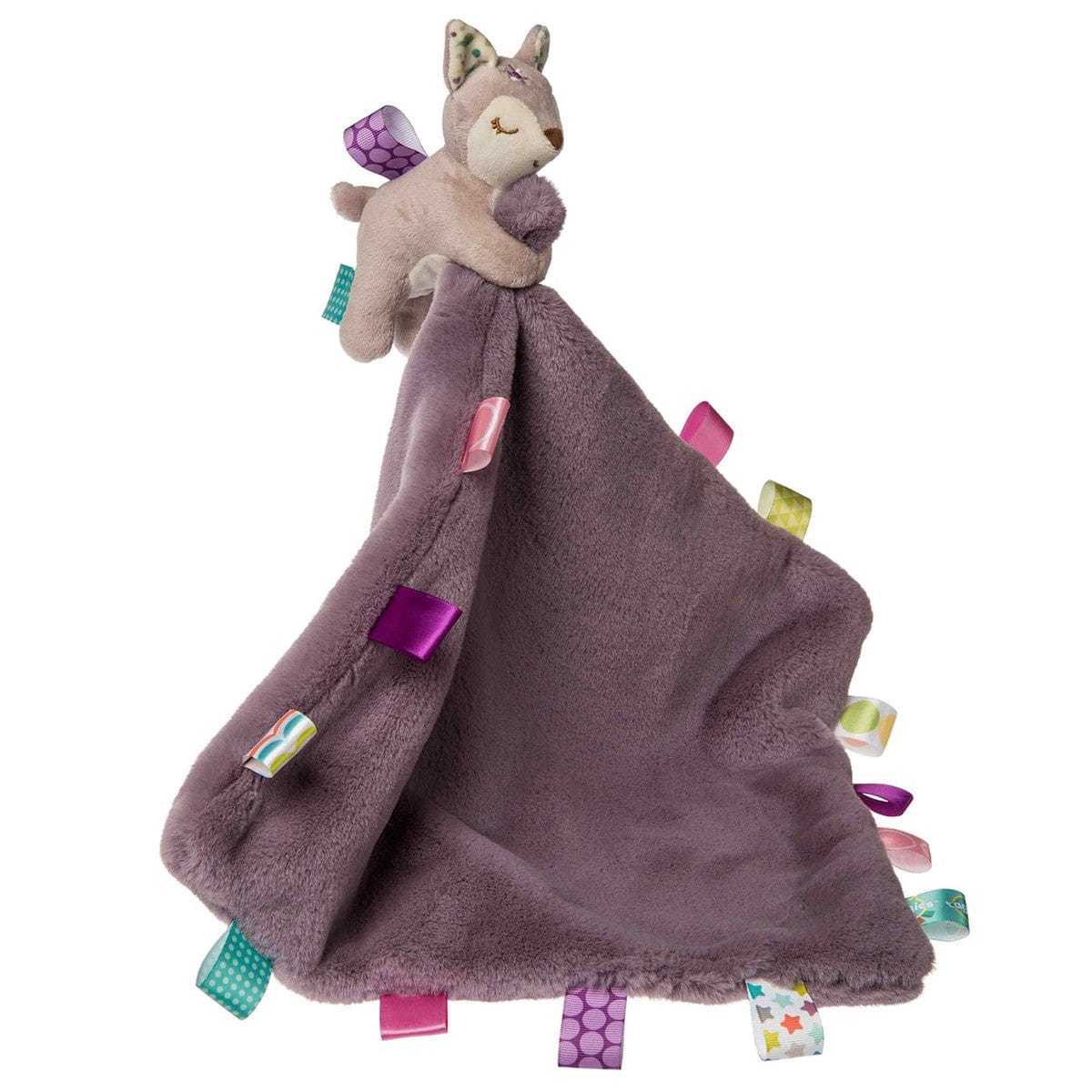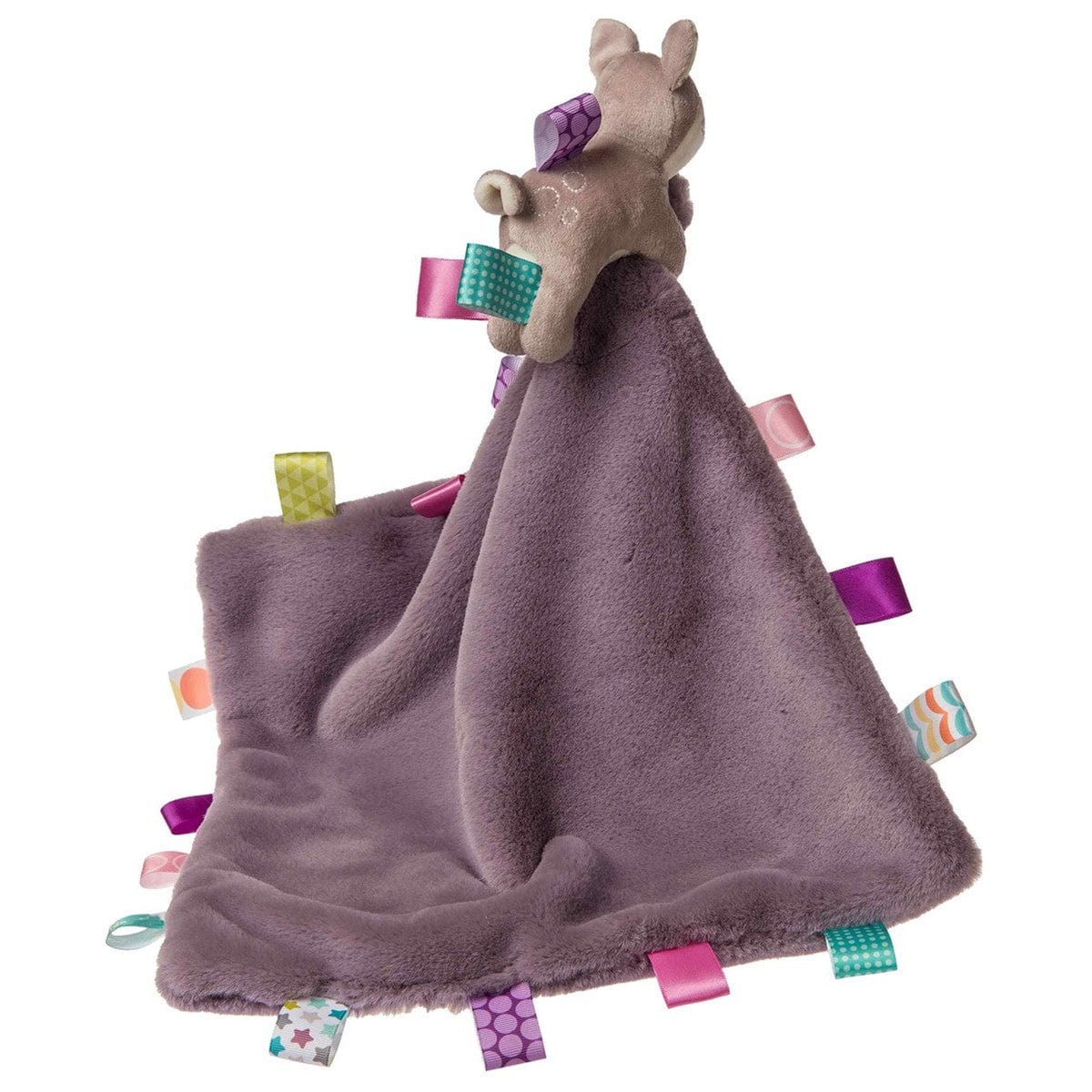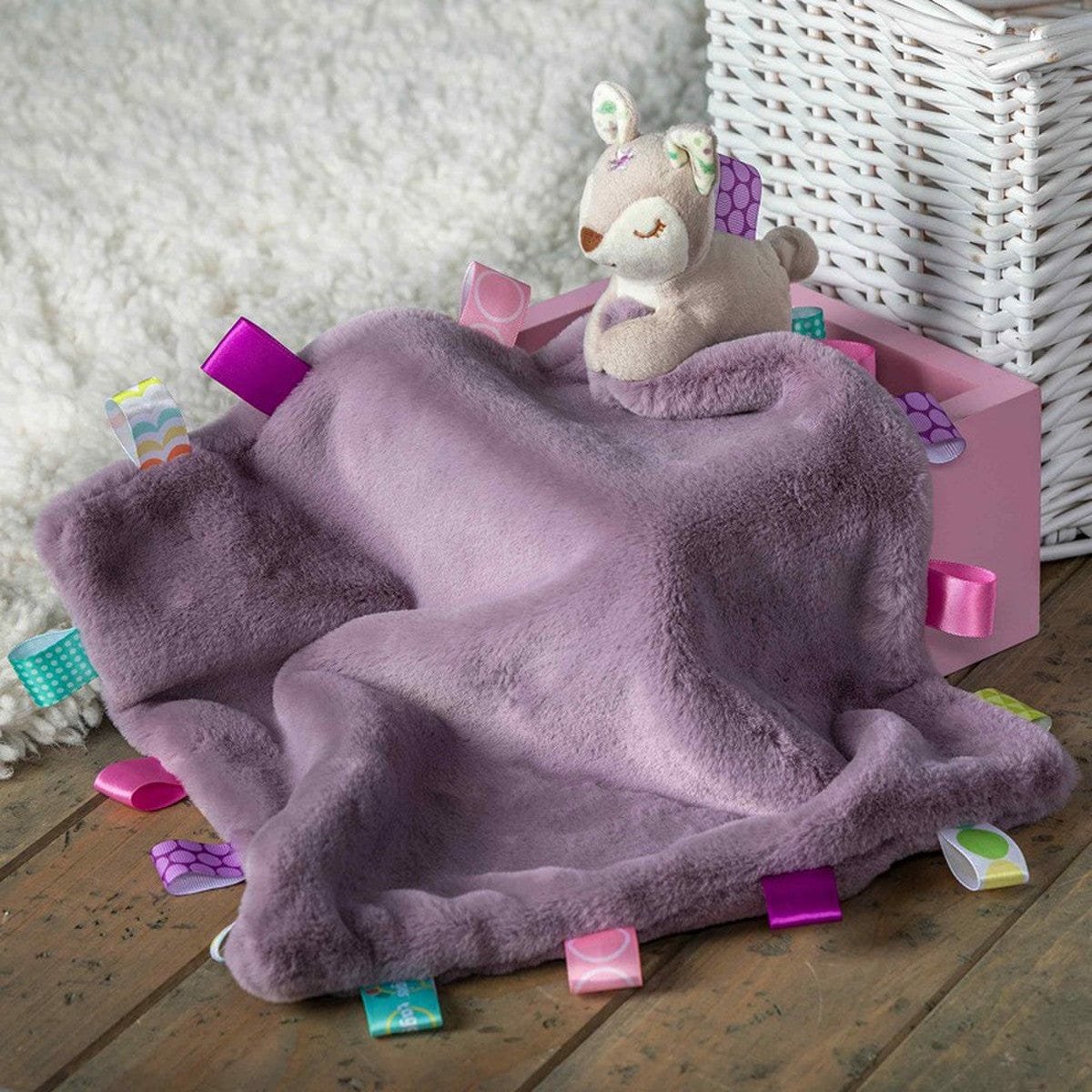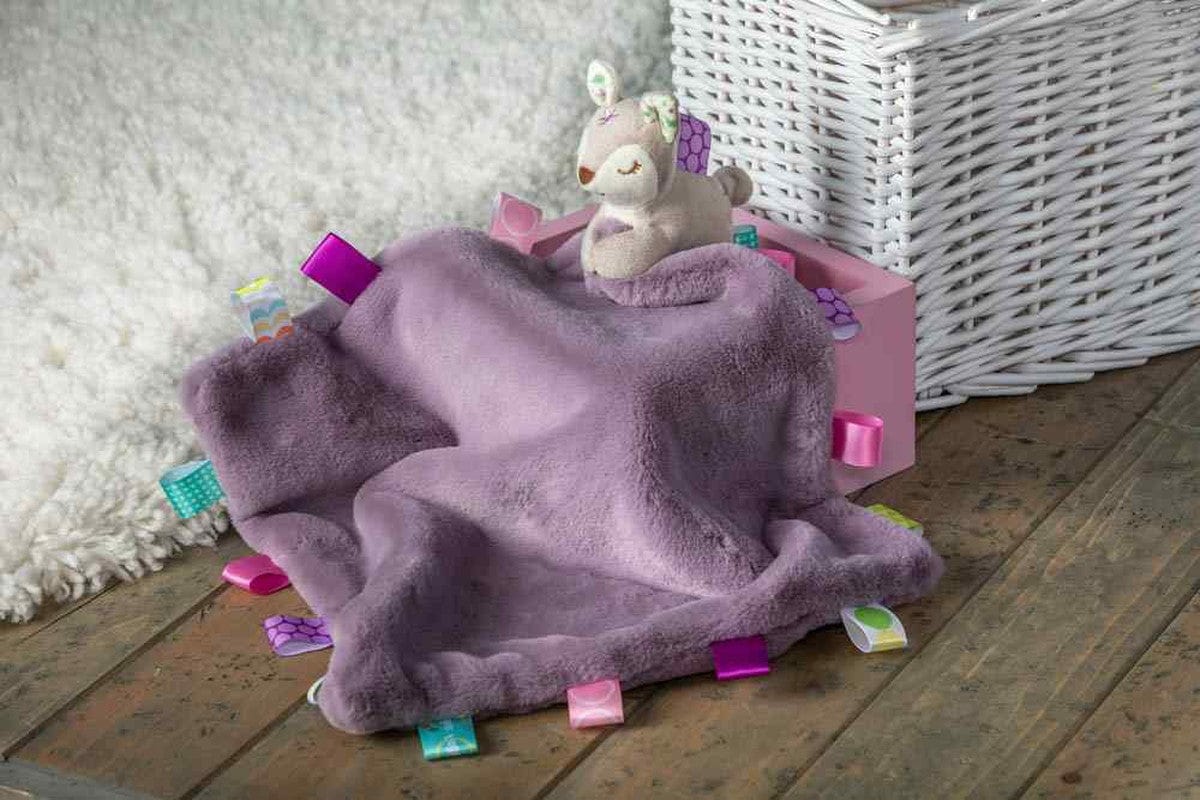 Taggies
Flora Fawn Huggy Blanket
Sale price
$ 21.99
Regular price
$ 21.99
Our little fawn gives a big hug to his luxurious purple blanket. Plush on both sides, you'll love running your fingers through our super-luxe blanket. Eggplant plush and colorful Taggies ribbons give this best seller a contemporary look.
Why we love it:
– Modern purple color appeal to modern parents
– Mixed fabrics provide tactile stimulation
– Trending woodland characters
– Gender neutral designs
– 12x12"
– Double lined purple super soft plush blanket
– Animal character attached to one corner
– All embroidered details
– Machine wash, air dry