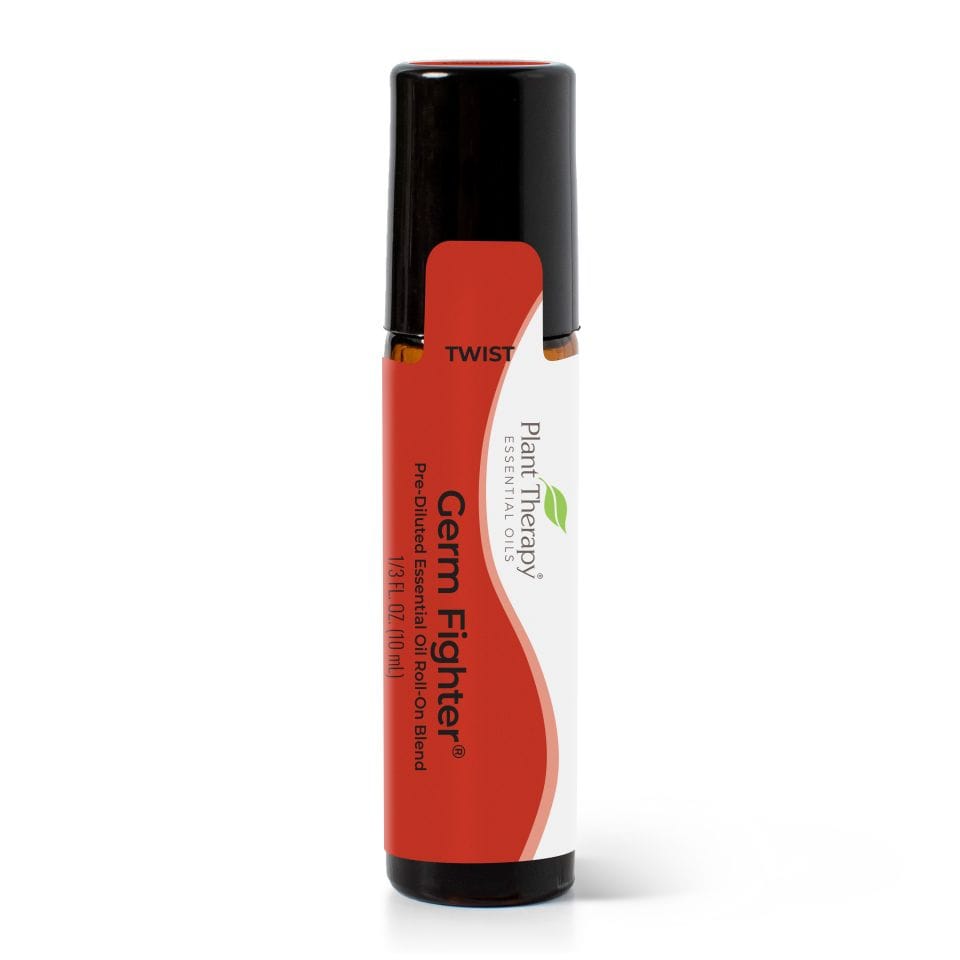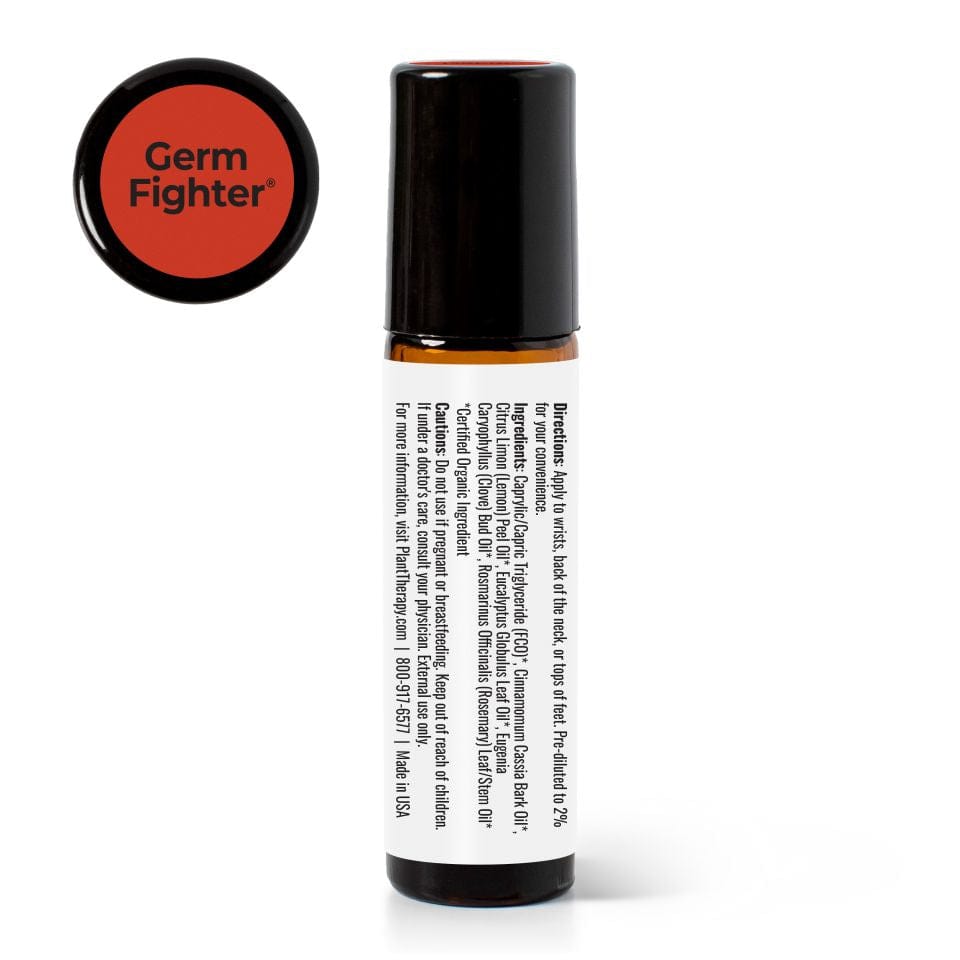 Plant Therapy
Germ Fighter Essential Oil Blend Pre-Dilluted Roll-On
Sale price
$ 8.99
Regular price
$ 8.99
10 mL Pre-Dilluted Roll-On
It is so important to keep your body on alert against attacks to your immune system. Whether it's keeping your hands clean, or warding off seasonal threats going around the office or school by keeping your body on attack, Germ Fighter will give you that extra protection you need. Plus, it smells great!
Roll onto feet before bedtime. You may also try the back of the neck or wrists; discontinue if skin irritation occurs.
Contains the 100% pure essential oils of Lemon, Clove Bud, Eucalyptus Globulus, Cinnamon Cassia, Rosemary 1,8 Cineole diluted to 2% in Fractionated Coconut Carrier Oil.