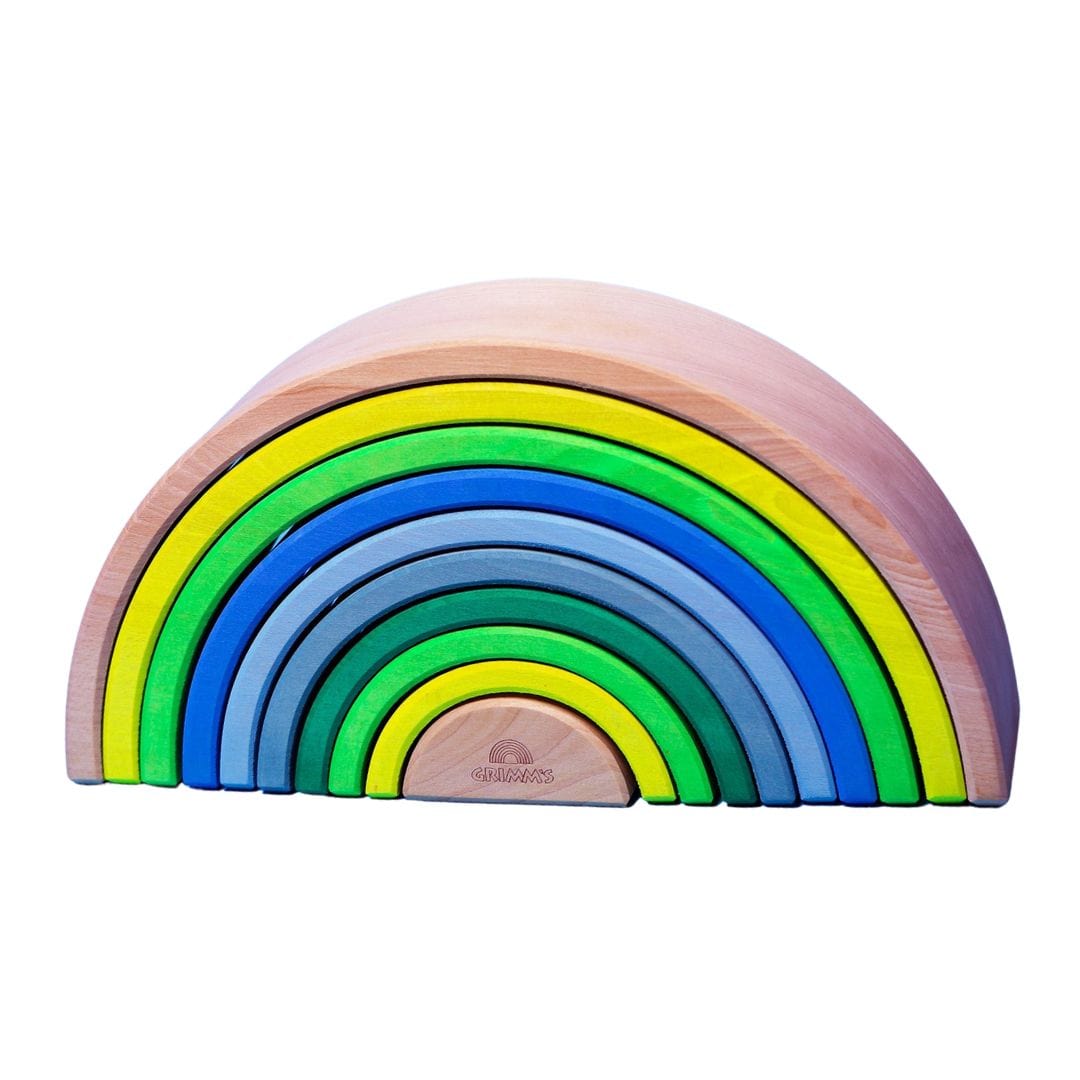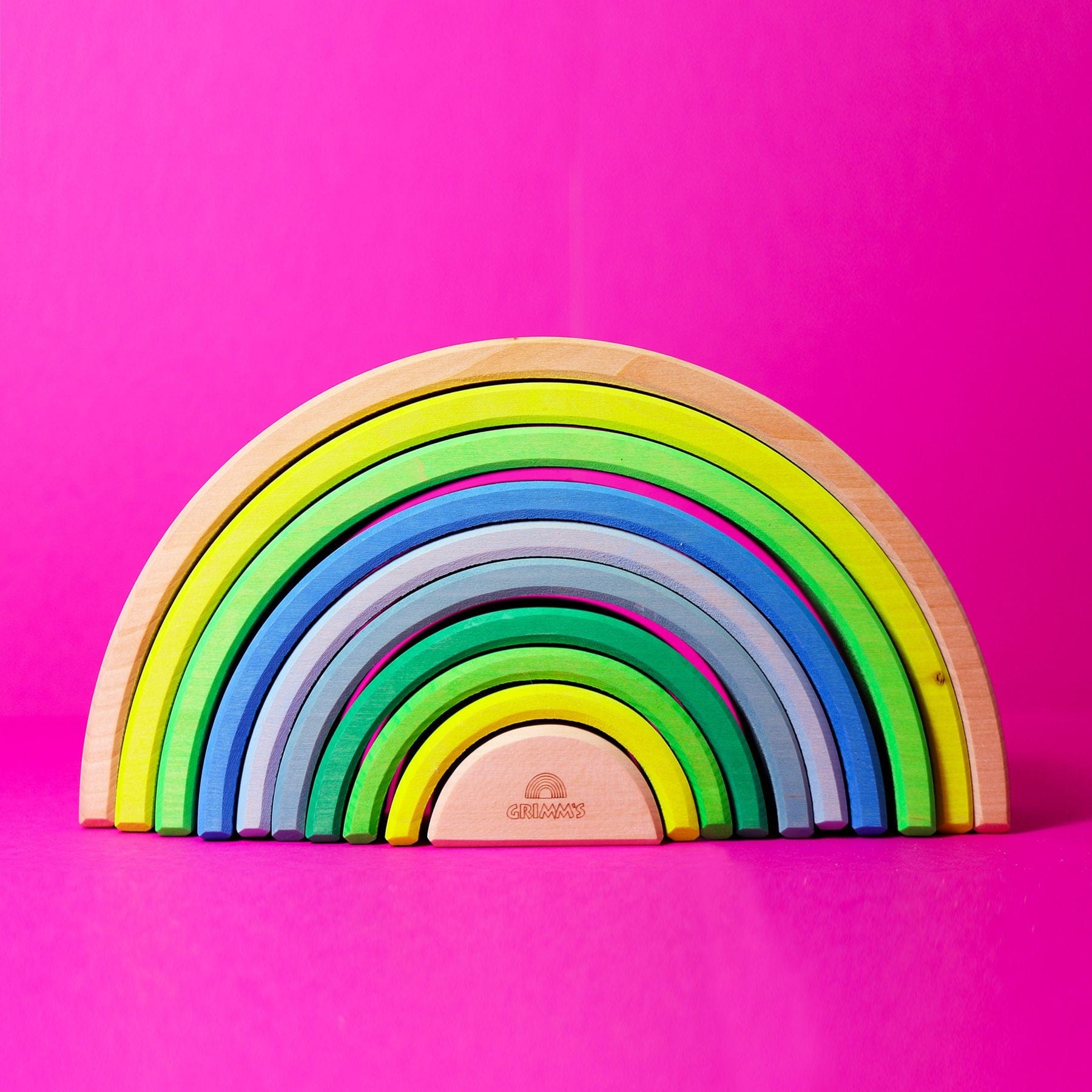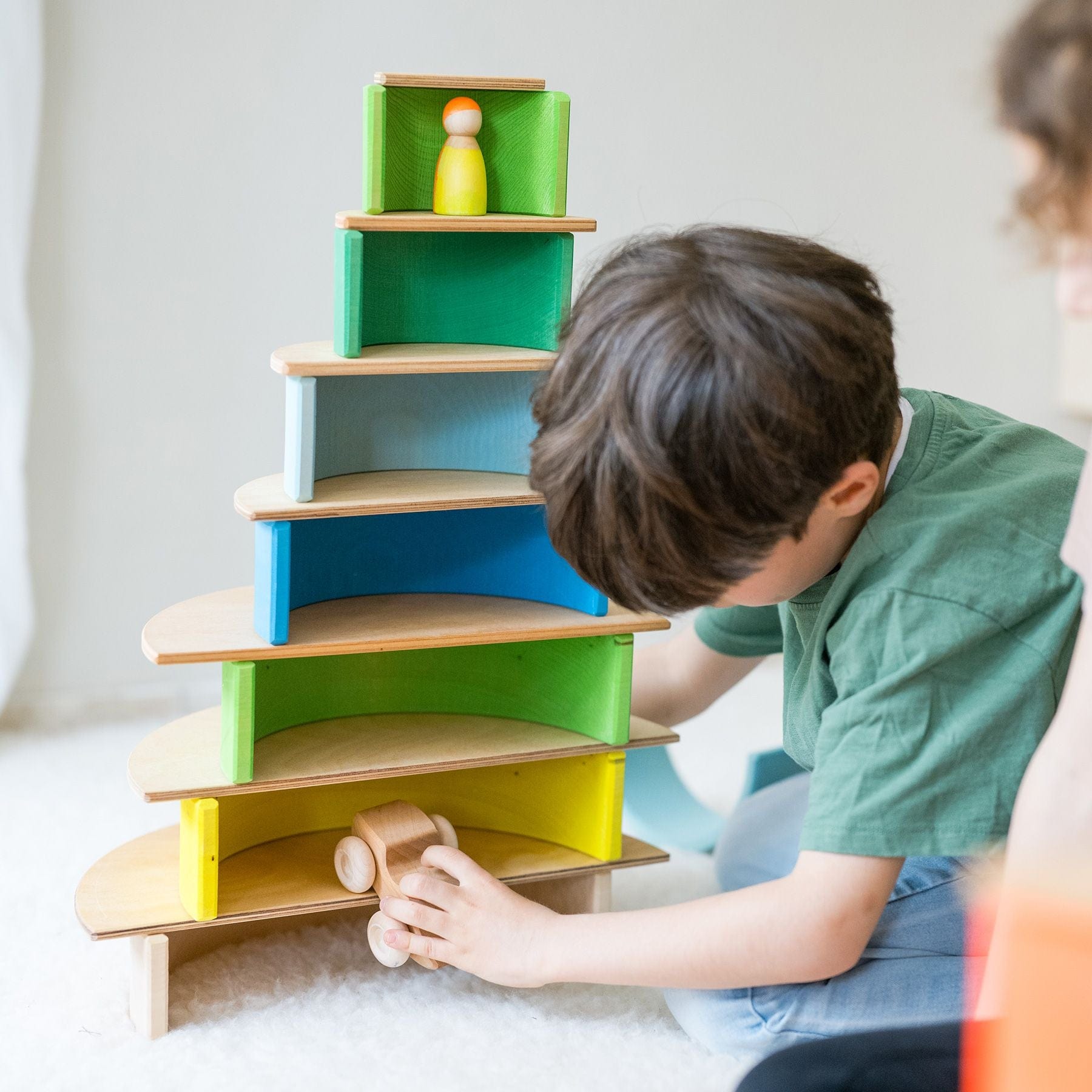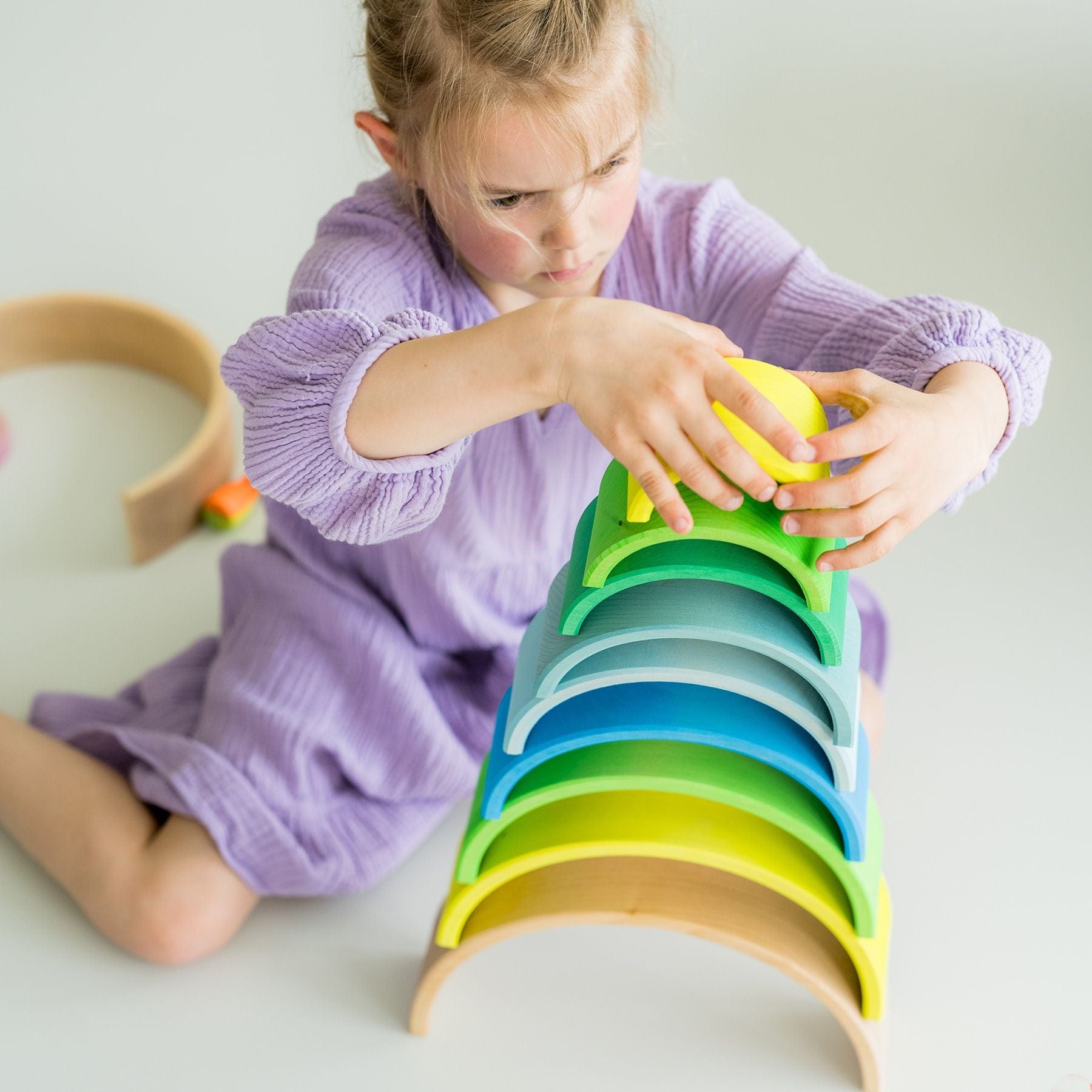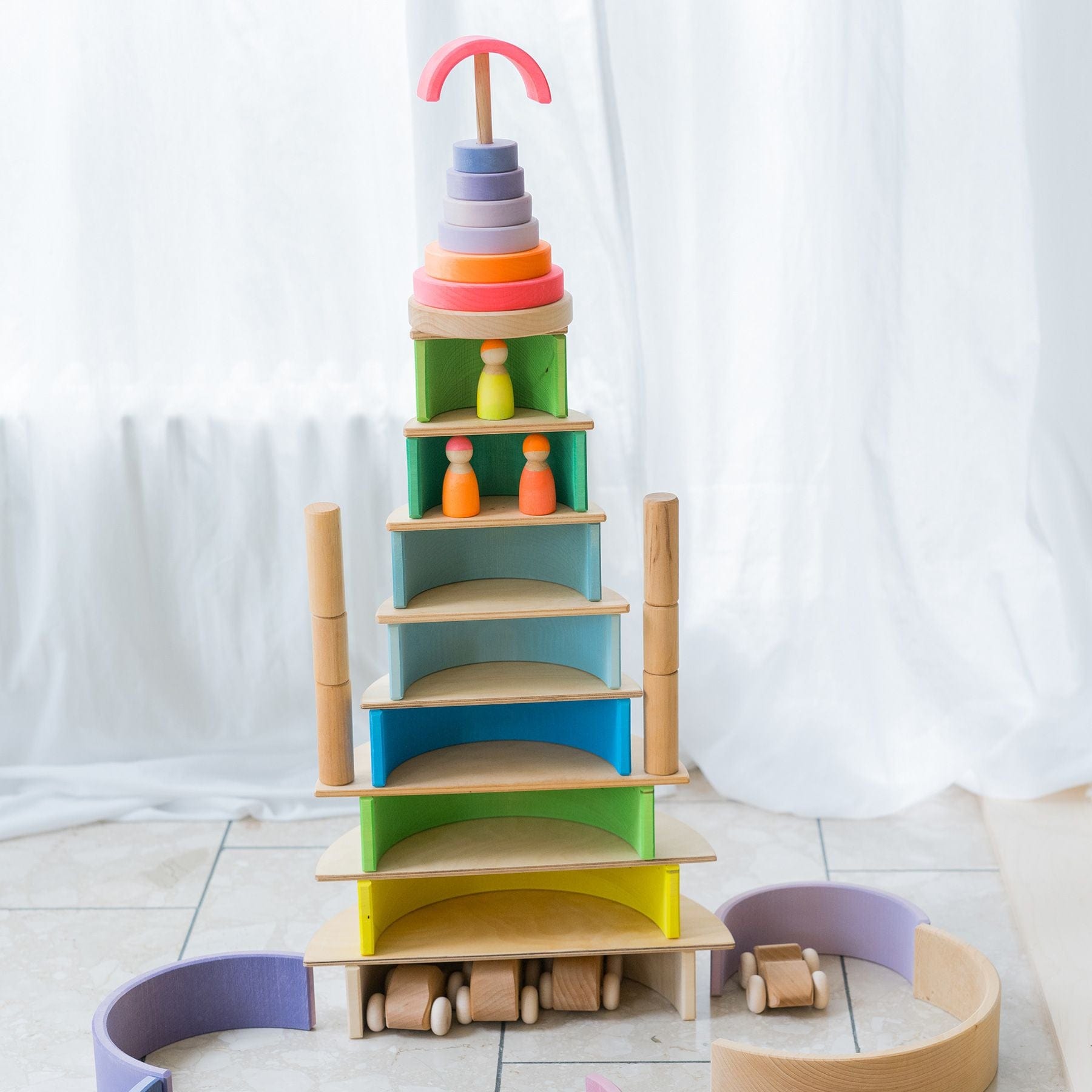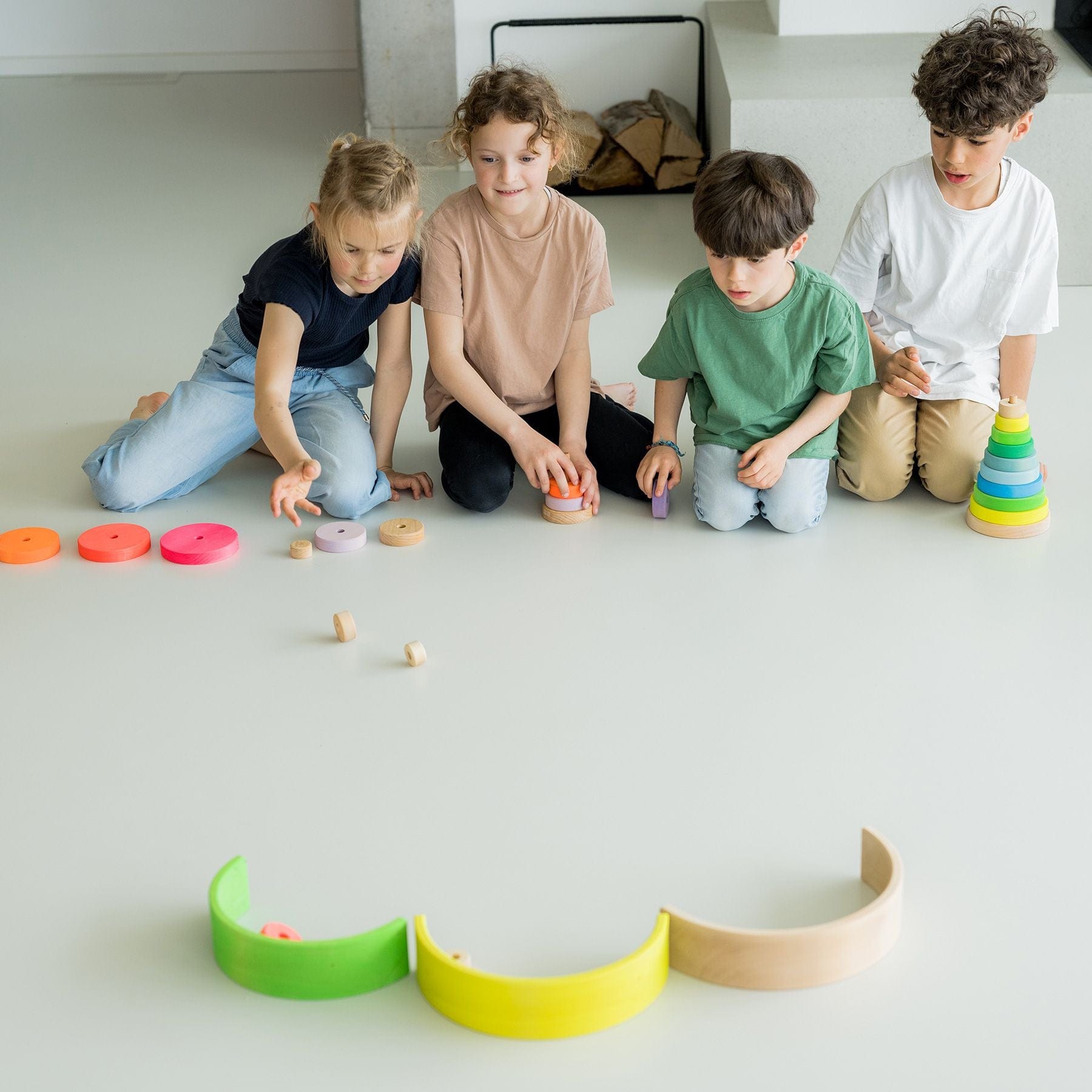 Grimm's
Large Rainbow Neon Green
Sale price
$ 90.00
Regular price
$ 90.00
Our classic can wear any color. That's why it can't be missing in our neon collection! It consists of 10 sheets, which create a strong contrast in color with bright neon and soothing natural tones with a wow effect. This makes it not only an incredibly versatile toy for children to stack, build, sort and play with, but also an interior highlight for adults.

10 parts.
Wood: Linden wood varnished, oiled.
Dimensions: length approx. 27.4 cm, height approx. 13.7 cm.
Age recommendation: 3+