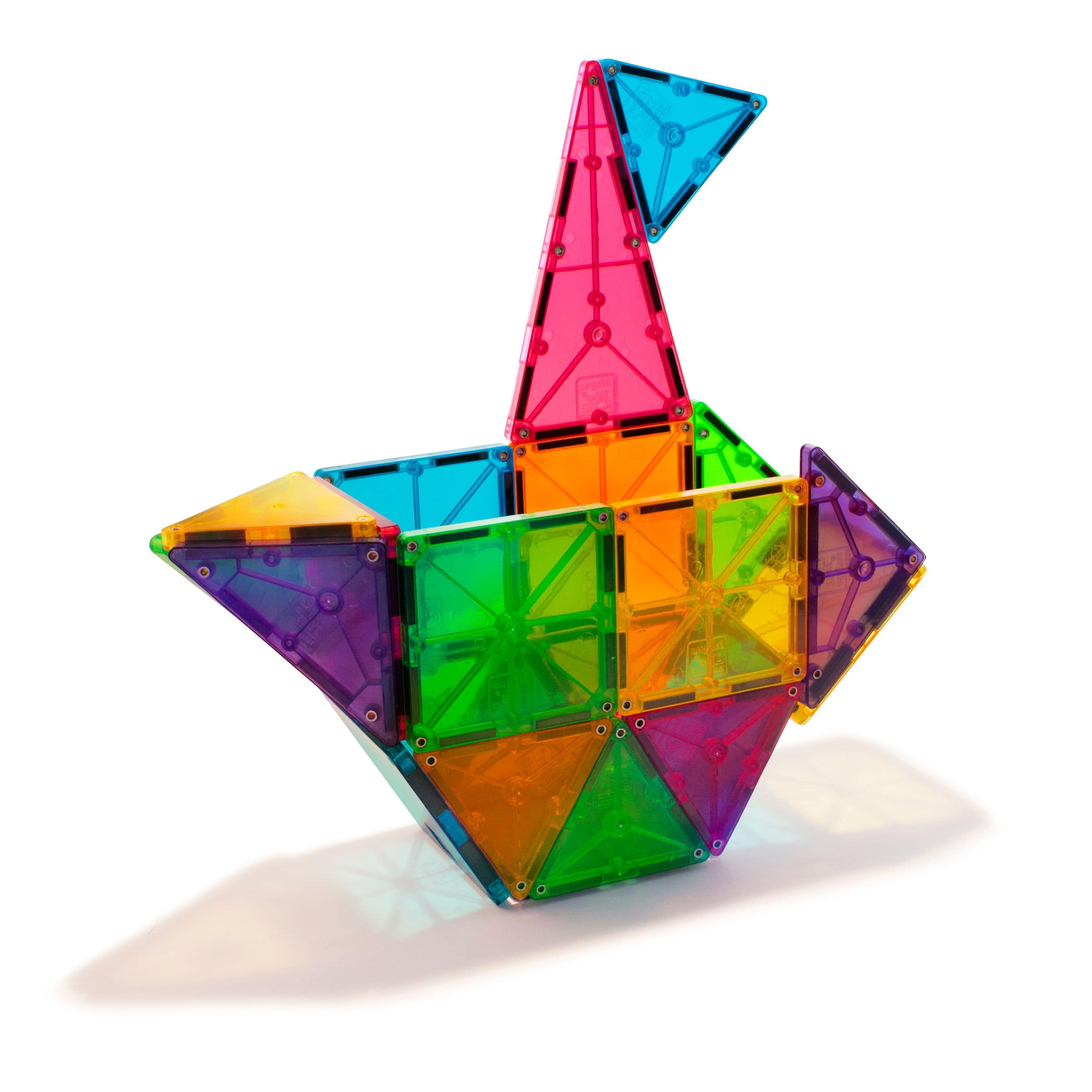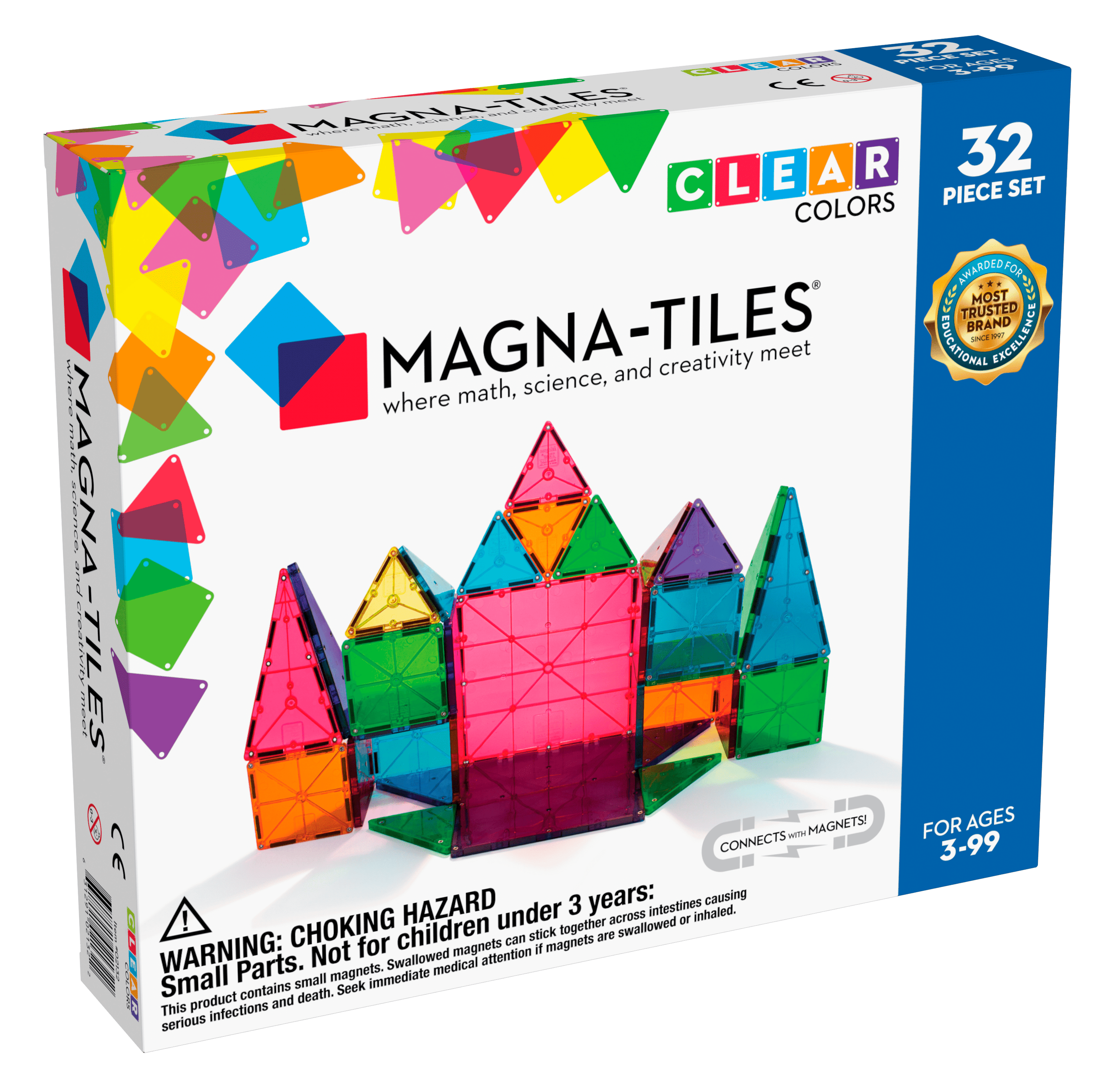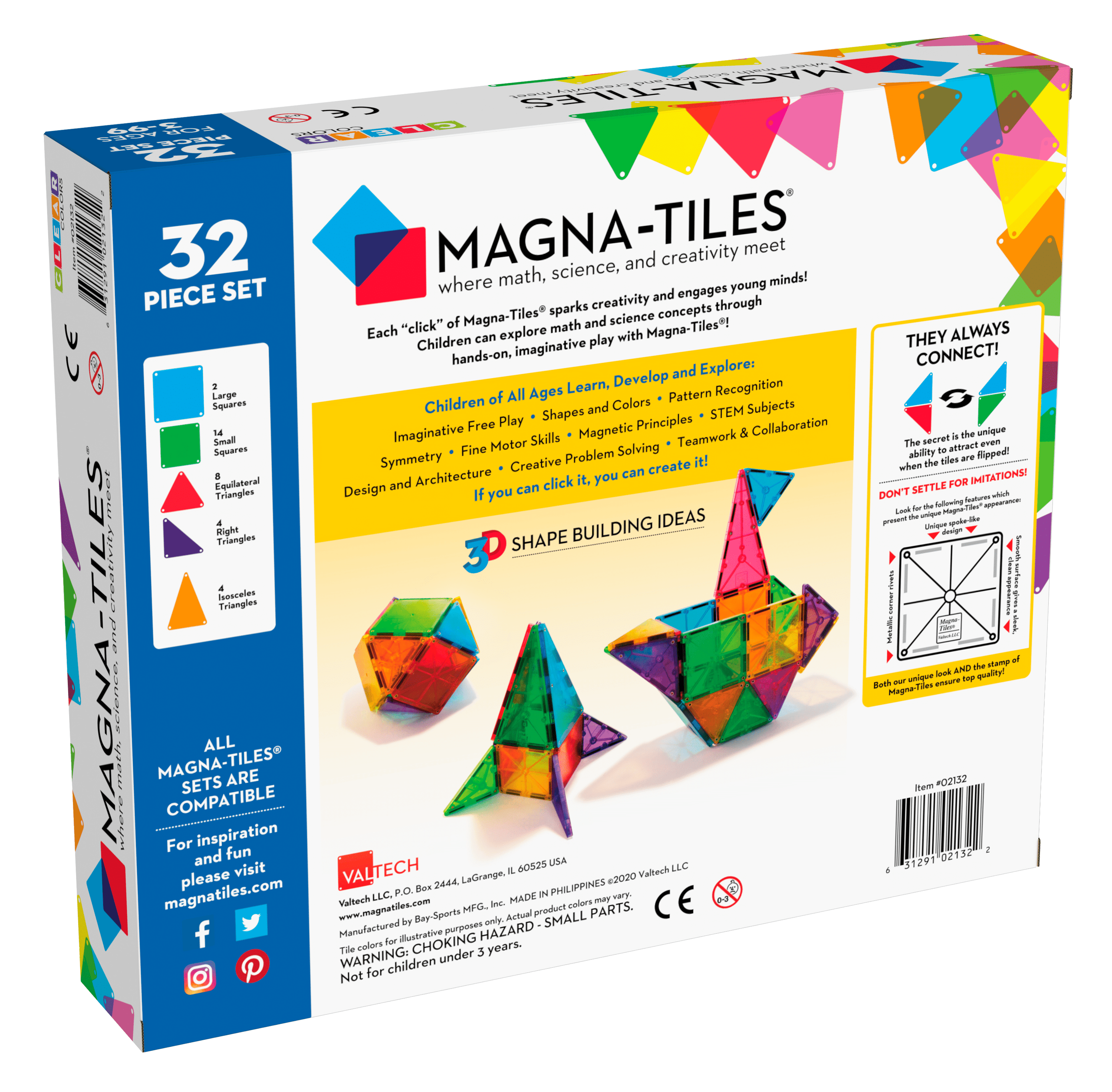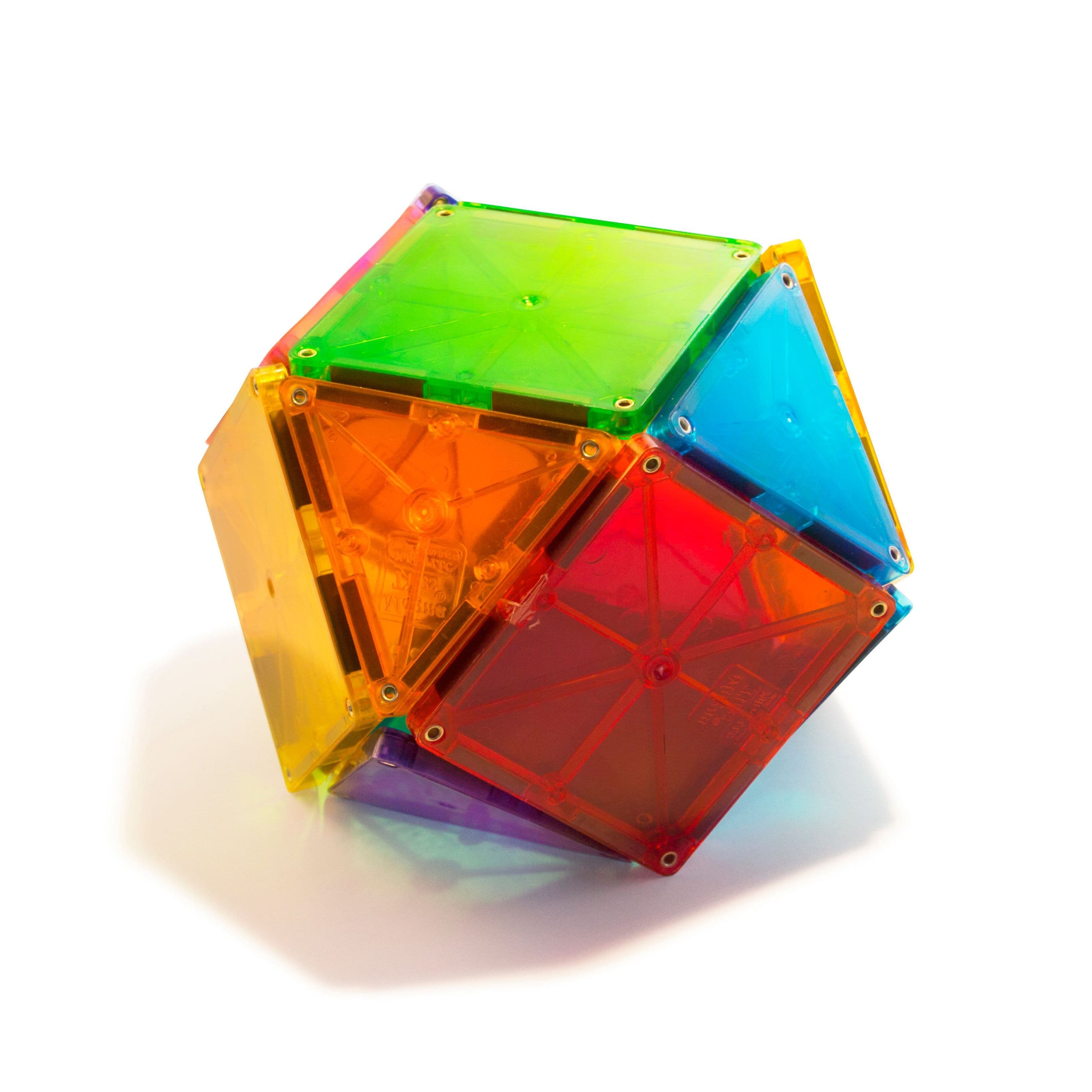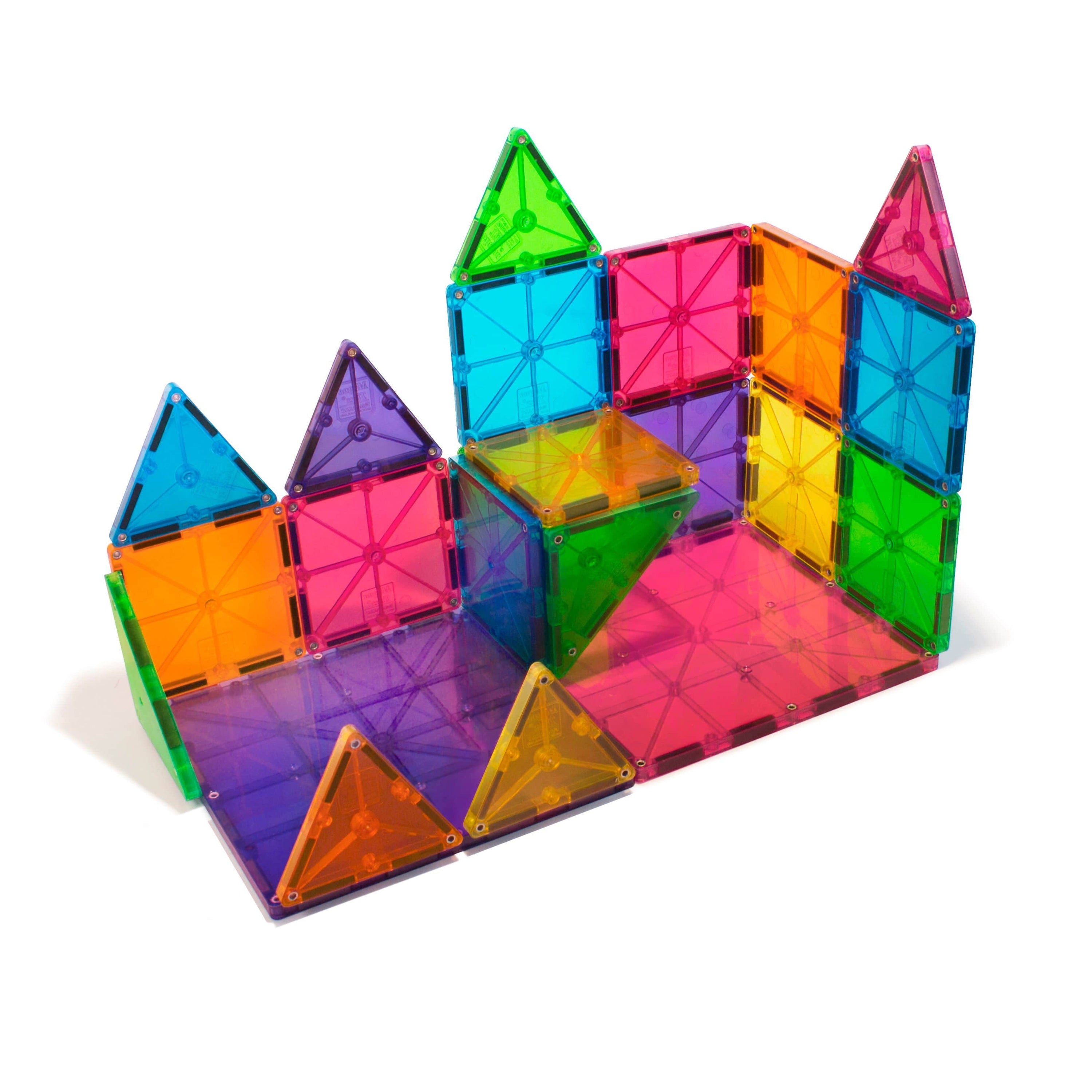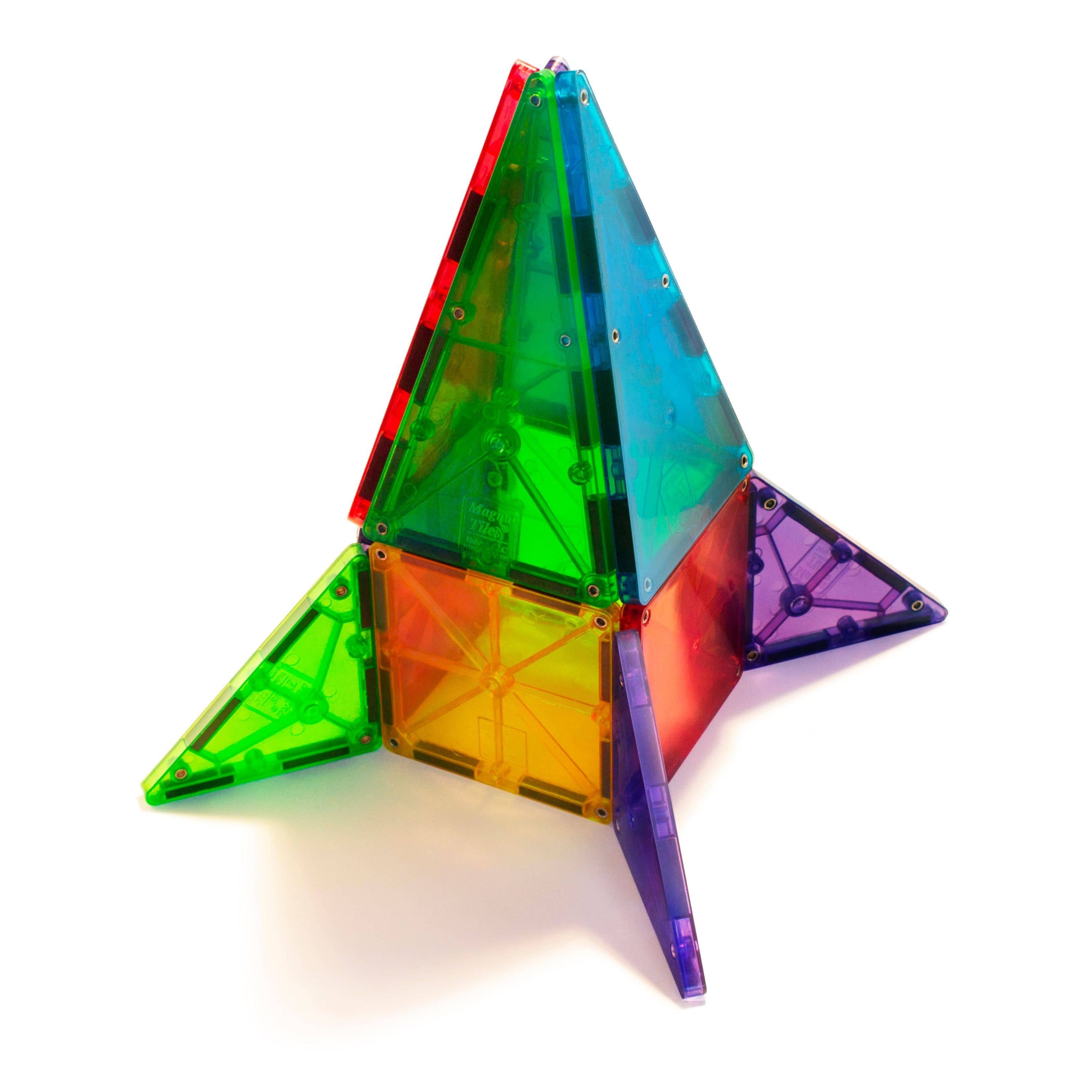 Magna-Tiles
Magna-Tiles® Clear Colors 32 Piece Set
Sale price
$ 49.99
Regular price
$ 49.99
Magna-Tiles® Clear Colors are translucent and brightly colored, like stained glass!

Magna-Tiles® Clear Colors 32 Piece Set is the perfect starter set for any young Magna-Tect.
All sets and styles are compatible.

Challenge Magna-Tects to:
-Build in the sunlight to create colorful reflections
-Use a flashlight or small LED light
-Try Magna-Tiles® on a light table!
-Use a baking sheet, oil drip pan, or magnetic dry erase board as a building base


Includes
14

  Small Squares

2

  Large Squares

8

  Equilateral Triangles

4

  Right Triangles
4  Isosceles Triangles
Magna-Tiles® were invented in 1992 to teach children about shapes through play! Each tile has magnets along it's edges. The secret is the unique ability to attract even when the tiles are flipped. 
They always connect! 

Sized just right and easy to use, Magna-Tects develop fine motor skills as they start by stacking, making flat patterns, and 3-D Shapes, and with time, create complex Magna-Tiles® Creations.

Valtech LLC offers innovative magnetic building tiles designed to hold a child's interest and attention, build critical developmental skills and promote imaginative play and creativity.
All products are EN71, ASTM, and CPSIA Approved. 
Magna-Tiles® do not contain any BPA, phthalates, PVC, latex or toxic materials.
Love
Purchased this for my 2 year-old daughter. Started with a smaller set to see if it held her interest. She has played with them every day. We've made rivers, houses, mountains, campfires and boxes to hide other toys. I can't wait to add to the collection.