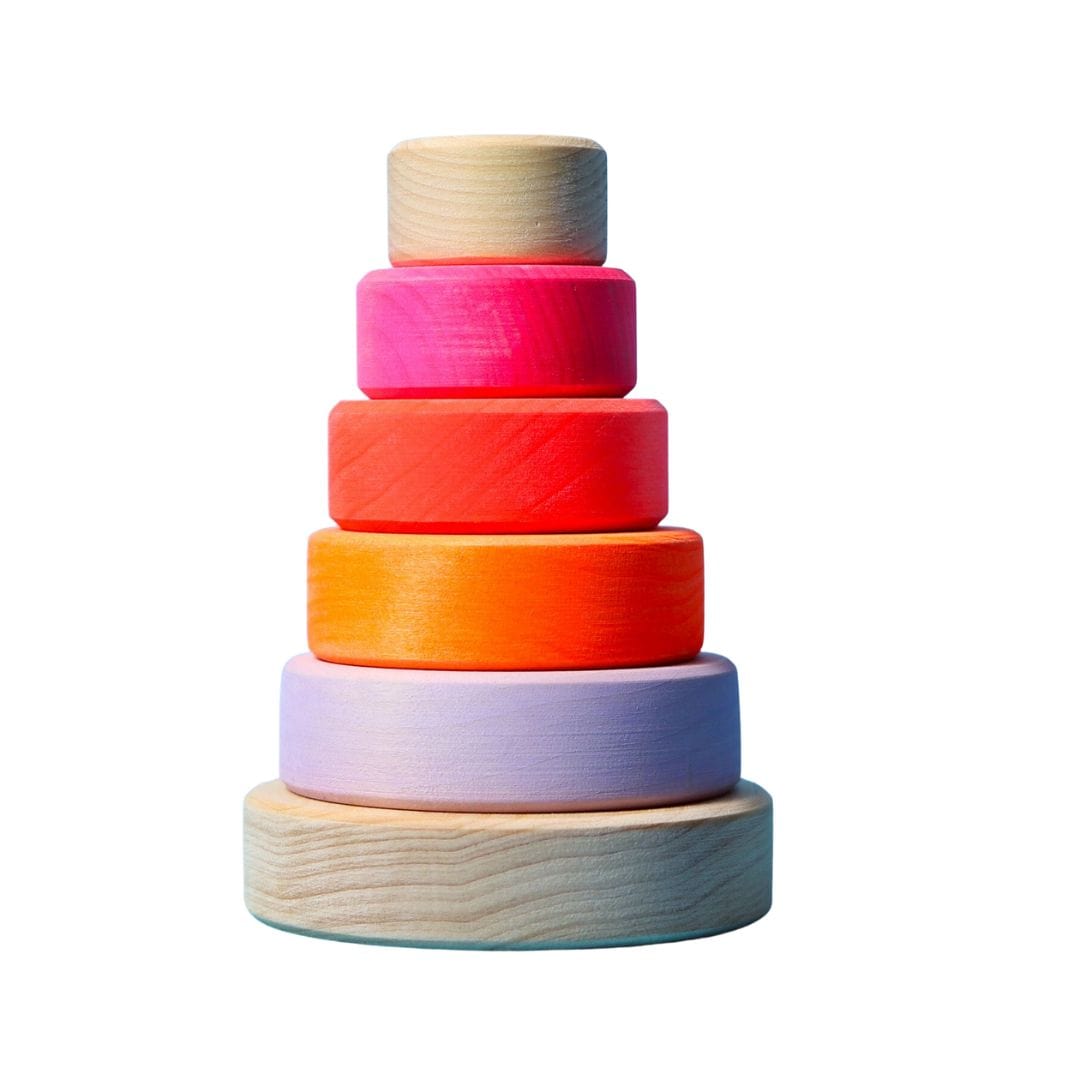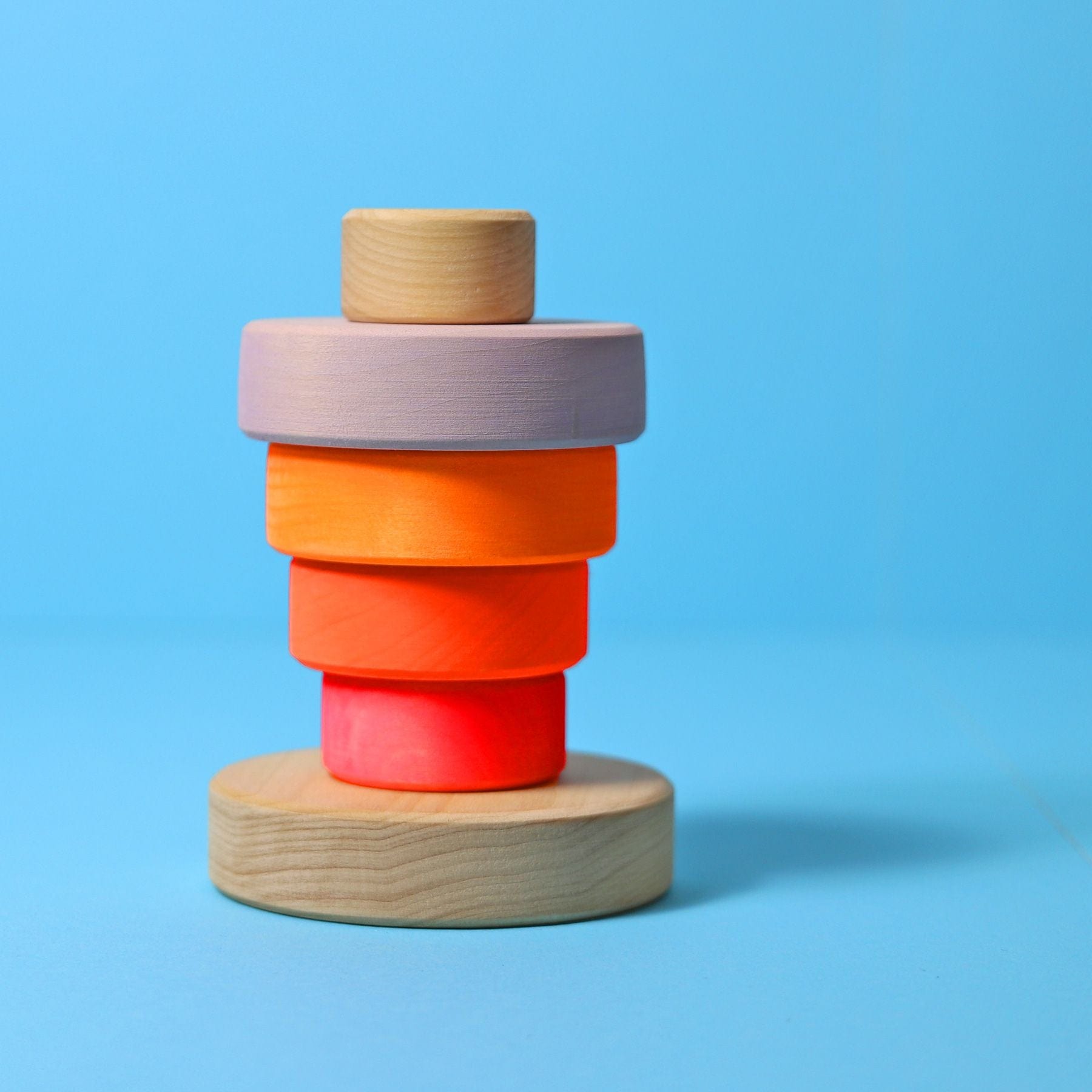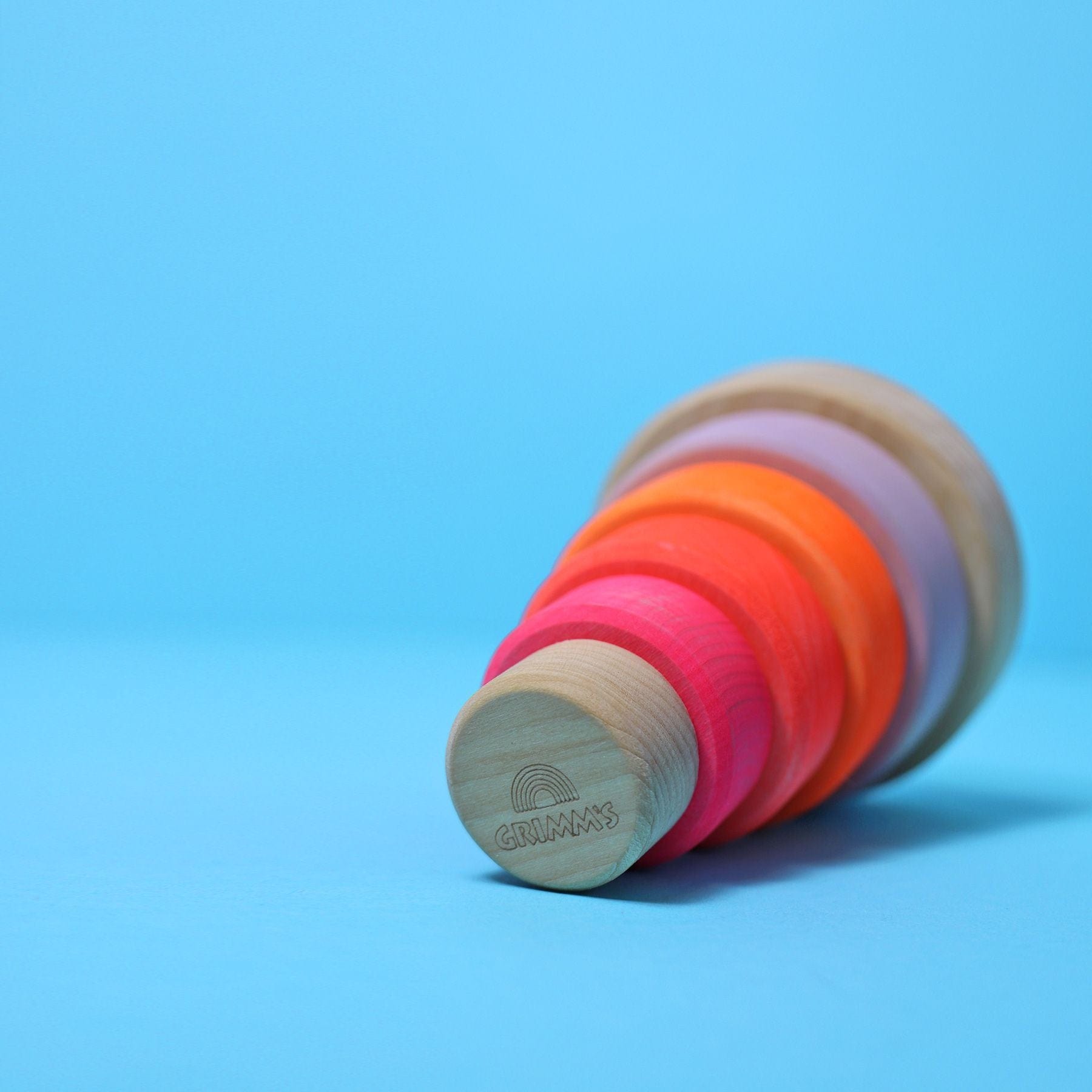 Grimm's
Small Conical Tower Neon Pink
Sale price
$ 22.00
Regular price
$ 22.00
Is it art... or can you play with it? Well both! The small conical tower is a must-have in the toddler room. But of course it can also be artistic! After all, children have a very keen sense of color and harmony. And the adults are happy when the toy also appeals to their eyes and enriches the home as an expressive accent. Win-win for young and old, we think!
The small conical tower invites you to sort by color and size, stack and start building creatively. Playing with it trains the motor skills of the little ones and is fun thanks to the bright colors in combination with the natural wood tones.
5 discs to stick.
Wood: linden wood varnished in colour.
Measurements: height 13cm.
Warning:

 
NOTE: Possible hazard due to protruding parts.

 

Please always put the safety cap on the rod while the tower is not being assembled or disassembled.